THE LONG WAY HOME (The One #1) by Jasinda Wilder-a review
Amazon.com / Amazon.ca / B&N / KOBO / Chapters Indigo / Google Play / ibooks
ABOUT THE BOOK: Release Date June 30, 2017
I need you, Ava.
I am desperate. For you. For touch. For a kiss. For the scrape of your hand down my stomach. For the slide of your lips across my hipbone. The sweep of your thigh against mine in the dulcet, drowning darkness. For the warm huff of your breath on my skin and the wet suck of your mouth around me and the building pressure of need reaching release…I am mad with need.
Wild with it.
I cannot have you. I have lost you, as I have lost myself.
And so I go in search. Of myself, and thus the man who might return to you, and take you in his arms.
I loathe each of the thousands of miles between us, but I cannot wish them away, for I hope at the end of my journey I shall find you. Or rather, find myself, and thus…you. Myself, and thus us.
I am taking the long way home, Ava.
***
Christian,
I'm losing my mind, and I don't know how to stop it. I shouldn't be writing to you, but I am. I'm friendless, loveless, and lifeless. You're out there somewhere, and still you're all I really have. I hate my reliance and dependence on you, emotionally and otherwise, and that reliance is something I'm coming to recognize. I hate that I can't hate you as much as I want to. I hate that I still love you so much.
I hate that there's no clear solution to our conundrum. Even if we could forgive each other, what then?
I hate you, Christian. I really do.
But most of all, I don't.
It's complicated.
Complicatedly (still) yours,
Ava
THE LONG WAY HOME is the story of a married couple, Christian and Ava, both writers, as they cope with the loss of their son and the damage that loss causes to their marriage. This moving story, alternately heartbreaking and heartwarming, is the first in a brand-new contemporary romance series by bestselling author Jasinda Wilder.
•••••••••••
REVIEW: Like the story line itself, my review will be differ from the norm-my norm-or how I usually put my thoughts to words. Like most reviewers I follow an outline, rarely depart from a prescribed pattern but there are occasions when a reviewer, and in this case, an author, follows a path that is both familiar and yet, not. Such is the case with Jasinda Wilder's THE LONG WAY HOME focusing on Ava and Christian St. Pierre, a married couple who barely survived a devastating loss- a death that destroyed their marriage but not their love.
THE LONG WAY HOME follows Christian as he embarks on a journey around the world to escape the desperation and heartbreaking grief that has consumed the woman he once loved. A voyage of discovery that will help Christian St. Pierre find the person he once was or the man that he should be. Told from first, second and third person points of view through introspective thoughts, email, journal entries, blogs, present day, past, and the memories of what was and what may never be, THE LONG WAY HOME is a story about death and loss; grief and heartache; and one couple's struggle to survive the fall out of their marriage, their friendship, their relationship, their love.
Jasinda Wilder's use of symbolism, amplification, imagery and metaphors sets the mood and tone for a story that reads more like poetry than prose. Ava and Christian's stream of consciousness, represented through correspondence, emails and letters illustrate the pain and the depth of emotion of one couple's spiral into the depths of grief, not only over their mutual loss and heartache, but the loss of affection, understanding, compassion and love. There is a fine line between love and hate, and it is this line that our couple traverses throughout the story. Together our couple is unable to move forward; separately, they will learn that loneliness is better than being alone.
THE LONG WAY HOME is an emotional story line; a tragic look at grief and loss; a profound, intense and dramatic tale. Poetic in its' presentation THE LONG WAY HOME is a thought provoking and heartbreaking essay about one couple trying to find their way back home.
Copy supplied for review
Reviewed by Sandy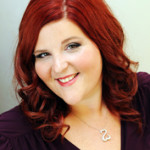 Jasinda Wilder is a New York Times, USA Today, Wall Street Journal, and international bestselling author. She is a Michigan native and currently lives there with her family. Visit her official website at jasindawilder.com.

There are TWO ways to WIN
NOTE: The Reading Cafe is NOT responsible for the rafflecopter giveaway. If you have any questions, please contact the tour provider:
Click HERE to enter the rafflecopter giveaway
•••••••••••••••
ENTER & SHARE THE GOODREADS GIVEAWAY GOING ON NOW ENDS JULY 3:

📚*¨*.¸Goodreads Giveaway¸.*¨`*📚
Enter to win 1 of 5 signed copies of The Long Way Home by Jasinda Wilder.
Releasing June 30th!