SAVAGE RISING (Redemption Harbor #2) by Katie Reus-Review Tour and Giveaway
SAVAGE RISING
Redemption Harbor #2
by Katie Reus
Release Date: September 26, 2017
Genre: adult, contemporary, erotic, romantic, suspense
Amazon.com / Amazon.ca / Barnes & Noble Nook /  Chapters Indigo /
iBooks | iTunes (audio) | Audible (audio) | Kobo
ABOUT THE BOOK: Release Date September 26, 2017
He's a former Marine, her new fake boyfriend, and the only way to escape her dangerous past.
Having a child changed everything for Olivia—she vowed to keep her little girl safe from the mistakes of her past. But when the most dangerous person she ever met blackmails her into doing one last heist, the world she's so carefully built goes into a tailspin. Frantic, she heads to Redemption Harbor in search of help. Sparks fly when she meets Savage, a man who will do anything to keep Olivia and her daughter safe. He'll help her get her life back, but can he handle seeing who she once was?
Can they pull it off?
Savage poses as her obsessive ex during a daring undercover operation—and soon the line between reality and their cover story becomes blurred. He'll use every trick he knows to keep the sensual woman alive and out of jail—and in his life. But the clock is ticking and if they can't find a way to trust each other, no one will make it out alive.
•••••••••••
REVIEW: SAVAGE RISING is the second intalment in Katie Reus' contemporary, adult REDEMPTION HARBOR romantic, suspense series focusing on a tight knit group of friends who grew up together but now work security and Black Ops investigations for Redemption Harbor Consulting. This is former Marine Zac Savage, and single mother/thief/ security specialist Olivia Carter's story line. SAVAGE RISING can be read as a stand alone without any difficulty. Any important information from the previous instalment is revealed where necessary.
Told from several third person perspectives including Zac and Olivia SAVAGE RISING focuses on Olivia as she comes face to face with a past she thought she put behind her. A former thief who specialized in big paydays Olivia walked away from the lifestyle following the birth of her daughter. When a former 'colleague' threatens the people that she loves, our heroine is forced to do one last job. On the run, Olivia seeks helps from Skye Arevalo, who works and lives in Redemption Harbor. Enter Zac Savage, former Marine and Redemption Harbor Consulting team member, and the man with whom Olivia will fall in love. What ensues is the building relationship between Zac and Olivia, as they go undercover as a couple in the hopes of uncovering the truth behind the threats against Olivia and the people she loves.
Olivia Carter is a single mother whose six-year old daughter Valencia is hearing impaired. When someone from her past threatens not only Valencia but her daughter's nanny as well, Olivia knows it is time to run. Zac Savage doesn't do relationships but his attraction to Olivia is immediate and intense. A past mired in too many kills, Zac struggles with his path in life. Pretending to be a couple comes with the perks of the 'job' but Zac will soon lose his heart to Olivia knowing their time is limited once the threats against Valencia have been quelled.
The relationship between Olivia and Zac is one of immediate attraction but Zac knows protecting Olivia and gathering information is first and foremost in his mind. Zac will play the over protective lover of our story line heroine- an act that comes too easily for the former Marine. The $ex scenes are seductive and intense; the sexual attraction is palpable.
There is a large ensemble cast of secondary and supporting characters including the men and women who work for Redemption Harbor Consulting: Mary Grace and Mercer, Colt Stuart and Skye Arevalo (Resurrection #1), Leighton Cannon, Gage Yates, Brooks Alexander and his father Douglas; as well as Valencia's nanny Martina Cruz, and DEA Agent Darius Moore. The requisite evil has many faces including Olivia's former partner in crime Kyle Neely, and Valencia's father Heath Price. The entire Redemption Harbor team of ex-military personnel will set up and take down the people threatening our story line heroine. There is something brewing between Douglas and Martina; I hope the author has plans for Agent Darius Moore.
SAVAGE RISING is a story of action and suspense; a fake relationship trope that grows into something more. The premise is dramatic, intense and entertaining; the characters are colorful, edgy and charismatic; the romance is captivating and passionate. SAVAGE RISING is a spirited and thrilling story about retribution and revenge with a remarkable cast of friends and family-by choice.
Click HERE for Sandy's review of book one-RESURRECTION
Copy supplied by Netgalley
Reviewed by Sandy
Katie Reus is the New York Times, USA Today, and IndieReader bestselling author of the Red Stone Security series, the Moon Shifter series and the Deadly Ops series. She fell in love with romance at a young age thanks to books she pilfered from her mom's stash. Years later she loves reading romance almost as much as she loves writing it.
However, she didn't always know she wanted to be a writer. After changing majors many times, she finally graduated summa cum laude with a degree in psychology. Not long after that she discovered a new love. Writing. She now spends her days writing dark paranormal romance and sexy romantic suspense. Her book Avenger's Heat recently won the Georgia RWA Maggie Award for Excellence in the fantasy/paranormal category.
Connect with Katie:
Facebook | Blog| Twitter | Goodreads | Pinterest | Website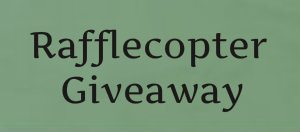 NOTE: The Reading Cafe is NOT responsible for the rafflecopter giveaway. If you have any questions, please contact the tour provider