AIM (Circle of Justice #3) by L.P. Dover-Review, Excerpt & Giveaway

AIM
Circle of Justice #3
by LP Dover
Release Date: August 7, 2017
Genre: adult, contemporary, romantic, suspense
Amazon.com / Amazon.ca / Amazon.uk / B&N / KOBO / Chapters Indigo / ibooks / Smashwords
ABOUT THE BOOK: Release Date August 7, 2017
GOODREADS LINK: https://www.goodreads.com/book/show/35159799-aim
When someone asks what I do for a living, I answer it plain and simple . . . I'm a hunter. I hunt the dregs of society and I'm very damn good at it.
Do I like to kill people? No, but it's part of my job.
I'm Ian Chandler, FBI agent and a member of the Circle of Justice, an organization of justice seeking vigilantes. My mission is to solve a string of 'accidental' hiking deaths occurring around my Wyoming town. When Grace Myers –a woman who's been missing for days –shows up on my land, it turns out she's the key to it all. Someone is hunting her, and I make it my duty to keep her safe.
However, the deeper I get into the case, the more dangerous it becomes; especially, now that I've fallen for the woman I have to protect. If hunting is the game, I won't fail. I always hit my mark.
•••••••••
REVIEW: AIM is the third installment in L.P.Dover's contemporary, adult CIRCLE OF JUSTICE romantic, suspense series focusing on a secret, elite group of assassins known as the Circle of Justice. This is assassin/hunter and FBI operative Ian Chandler, and twenty eight year old hotel events and marketing manager Grace Myers's story line. AIM can be read as a stand alone without any difficulty. Any important information from the previous story lines is revealed where necessary.
SOME BACKGROUND: The Circle of Justice is an elite group of assassins, started by the infamous Glenn Chandler, owner of the multi billion dollar Chandler Enterprises and former FBI agent, who target those who have escaped the system.
Told from dual first person points of view (Ian and Grace) AIM follows the search for a serial killer in and around the small town of Jackson Hole, Wyoming. Eight people have gone missing in a case similar to a forty year old investigation but the most recent disappearance finds our heroine Grace Myers the victim of the latest abduction. Enter FBI agent and Circle of Justice Assassin and the man with whom Grace will fall in love. What ensues is the search and rescue of Grace Myers, and the hunt for the people responsible for the missing and dead in Jackson Hole, Wyoming.
A copy cat killer is on the loose, and the suspect list continues to grow. While Ian goes undercover to ferret out the person responsible, Grace must remain secluded at Ian's home, in the hopes of uncovering the who, what and why of latest crime spree and the increasing number of missing and dead.
The relationship between Grace and Ian is one of immediate attraction although they have 'crushed' on one another for years. For months Ian and Grace have been dancing around one another but Ian's 'job' kept our hero on the road and Grace had a difficult time with the number of women flirting with the sexy, tattooed bad-boy that called to her heart. With Grace now living at the Chandler ranch, Ian wants a chance at a future with the woman he loves but his life as an assassin puts Grace in the direct line of conflict-secrets are kept close to the heart but Ian knows that to win Grace's trust he is going to have to reveal the truth about the CoJ and his FBI assignments. The $ex scenes are intimate and seductive without the use of over the top, sexually graphic language and text.
There is a large ensemble cast of secondary and supporting characters including Ian's brothers Bryce (Ian's twin), Reed, and Wade, Grace's father and police chief Colton Myers; Grace's best friend Mya; hotel owner Charles Beckett, and his children Jared and Lauren Beckett, as well as an assortment of hotel employees and staff. The requisite evil has many faces.
The world building continues to focus on the members of the Circle of Justice, their assignments, and the necessity for such a group to exist. Some of the characters from the author's ARMED AND DANGEROUS series cross over for cohesion and familiarity.
AIM is a story of suspense, mystery, family, romance and love. The premise is intriguing and entertaining; the characters are numerous, colorful and edgy; the romance is fated and provocative. AIM is a fast paced, story of romantic suspense where the promise of a future is threatened by jealousy and betrayal.
Reading Order and Previous Reviews
Trigger
Target
Aim
Copy supplied for review
Reviewed by Sandy

Direct Link to playlist: https://open.spotify.com/user/authorlpdover/playlist/1PoZHRAj2PCFzYWpR7iJ6X
My phone rang and I thought it'd be Bryce, but it wasn't. "What can I do for you, Chief?"
Colton Myers was the chief of police back in Wyoming. His call wasn't unusual, because they often called me and my brothers when there were cases the local PD couldn't solve. "I need your help," he replied, his voice shaking.
The cab driver pulled up to the airport entrance and I passed him a wad of bills before getting out. "What's going on? I'm about to get on a flight to head home."
"Good. I'll drop these files off with Reed, so you can see them when you get back."
The din of the bustling city made it hard to hear him, but I could tell he was distraught. "Files for what?"
He sighed heavily. "You know how there've been missing hikers in Montana?"
"Yeah, I saw something about it before I left for New York." It wasn't uncommon for tourists to sway from the hiking trails or test their limits by doing stupid shit. Most of those people found themselves dead. I liked to climb the cliffs, but I was good at it.
"We're missing people here too," Colton confessed.
"It happens every year. Why does this case shock you?" I'd been gone for three weeks, so I hadn't even paid attention to what was going on in Wyoming.
He huffed angrily. "About three weeks ago, eight men supposedly went missing in our mountains. Just this morning, I couldn't get a hold of Grace. Her boss also called me and said she never showed up at their meeting last night. Her car is still at the hotel. It's like she disappeared."
"You've got to be shitting me," I growled low.
Grace was his daughter and a good friend of mine. Hell, I'd wanted to be more than that for quite some time. I only held back from pursuing her out of respect for her father. She was one of the most beautiful women I'd ever known.
"Please, Ian. I have to find her."
Hurrying through the doors, impatience flooded through my veins. "We'll find her, if it's the last thing I do . . . I swear."

L.P. Dover: Website / Facebook / Twitter / Google+ Newsletter / Goodreads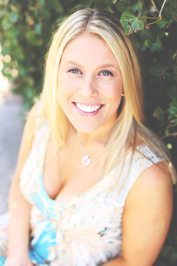 New York Times and USA Today Bestselling author, L.P. Dover, is a southern belle residing in North Carolina along with her husband and two beautiful girls. Before she even began her literary journey she worked in Periodontics enjoying the wonderment of dental surgeries.
Not only does she love to write, but she loves to play tennis, go on mountain hikes, white water rafting, and you can't forget the passion for singing. Her two number one fans expect a concert each and every night before bedtime and those songs usually consist of Christmas carols.
Aside from being a wife and mother, L.P. Dover has written countless novels including her Forever Fae series, the Second Chances series, the Gloves Off series, the Armed & Dangerous series, the Royal Shifters series, and her standalone novel, Love, Lies, and Deception. Her favorite genre to read is romantic suspense and she also loves writing it. However, if she had to choose a setting to live in it would have to be with her faeries in the Land of the Fae. L.P. Dover is represented by Marisa Corvisiero of Corvisiero Literary Agency and Italia Gandolfo of Gandolfo Helin & Fountain Literary Management for dramatic rights.

NOTE : The Reading Cafe is NOT responsible for the rafflecopter giveaway. If you have any questions, please contact the tour provider.