An Indecent Proposal: The Interview by JC Reed and Jackie Steele-Review, Book Tour & Giveaway
An Indecent Proposal: The Interview
An Indecent Proposal #1
by JC Reed and Jackie Steele
Genre: adult, contemporary, erotic, romance, suspense
Release Date: February 23, 2015

99¢ ebook:
Amazon.com / Barnes and Noble / KOBO /  iTunes
About the book: Release Date February 23, 2015
It was supposed to be easy.
Hire a professional actor to play my fake fiancé.
But when he steps in front of my door to pick me up for The Interview, my heart stops. Chase Wright is perfect. And hot. I mean like, burn up your dress hot.
However, Chase isn't professional at all. I hate what he does to me with his sinfully sexy blue eyes. I hate that he wants me in his bed.
One month…that's all I need him for. All I have to do is stay out of his bed.
But the rules slowly begin to change. My fake fiancé suddenly becomes my fake husband. When Chase offers me an indecent proposal, it's too late to fire him.
It's too late to decline.
••••••••••••••
REVIEW: AN INDECENT PROPOSAL : The Interview is the first installment in JC Reed and Jackie Steele's adult, contemporary Indecent Proposal erotic, romantic suspense series focusing on twenty two year old Lauren Hanson and Chase Wright.
The focus is on Lauren's need for a 'fiance'. According to her mother's will, in order to gain access to a set of letters her mother bequeathed upon her death, Laurie must be in a committed relationship before her twenty third birthday. Enter-handsome and mysterious actor Chase Wright-who easily accepts all of the conditions set out by Miss Hanson. What ensues is a game where Laurie becomes a pawn in a messy financial deal where her step father controls all of the moves.
The relationship between Laurie and Chase begins as a professional agreement but Chase wants something more. Laurie wants their arrangement to remain purely professional, including no intimate contact and no plans for the future but Chase pushes for something more permanent. There is something about Chase that doesn't add up. Things go from bad to worse when her step father's lawyer ups the stakes and Laurie's future begins to unfold.
The secondary and supporting characters include Laurie's best friend Jude; her stepfather Clint and his new fiancé; as well as Clint's lawyer who may or may not have Laurie's side.
The storyline ventures into a romantic suspense when Laurie reveals the truth about her past; her mother's death and the man who has raised Laurie since her early years. Chase insists on helping Laurie uncover the truth but the truth is something Laurie is afraid to know.
JC Reed and Jackie Steele begin to unravel layers of mysterious happenings and secret whispers. There are moments of what ifs and whys, countered by a determined couple who want the truth but a truth that may cost Laurie for more than she had bargained. AS per JC's previous series and novels, there is always something darker and more dangerous lurking just below the surface, and in this, the darkness is starting to bleed onto the pages of THE INDECENT PROPOSAL.
Copy supplied by the author.
Reviewed by Sandy
Follow:Facebook / Goodreads / Blog / Twitter
J.C. Reed is the New York Times, Wall Street Journal and USA Today bestselling author of SURRENDER YOUR LOVE and CONQUER YOUR LOVE. She writes steamy contemporary fiction with a touch of mystery. When she's not typing away on her keyboard, forgetting the world around her, she dreams of returning to the beautiful mountains of Wyoming. You can also find her chatting on Facebook with her readers or spending time with her two children.
 Follow:  Website | Facebook | Twitter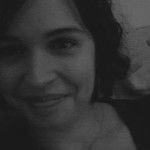 Jackie S. Steele has lived most of her life in New England. She never read a book she didn't like. Her love for books began when she stumbled upon her mother's secret dash of Harlequin books, and couldn't stop reading until she had finished them all. Today she still loves curling up with a good book, sipping coffee, and taking long walks on the beach.
For information on new releases and more, please visit
There are TWO (2) ways to WIN
Giveaway #1
JC and Jackie have graciously offered an ecopy of AN INDECENT PROPOSAL to ONE (1) lucky commenter at The Reading Cafe
1. If you have not previously registered at The Reading Cafe, please register by using the log-in at the top of the page (side bar) or by using one of the social log-ins.
2. If you are using a social log-in, please post your email address with your comment.
3. Please LIKE us on FACEBOOK and click GET NOTIFICATIONS
4. Please FOLLOW us on Twitter for an additional entry.
5. Please FOLLOW us on GOODREADS for an additional entry.
6. Please Follow JC Reed on Facebook.
7.Please  Follow Jackie Steele on Facebook.
8. Giveaway is open internationally
9. Giveaway runs from February 24 -28, 2015

NOTE: THE READING CAFE is NOT responsible for the rafflecopter giveaway. If you have any questions, please contact the author.