BEAT (Life on Stage Series #2) by Vi Keeland-review and book tour
BEAT
Life of Stage 2
by Vi Keeland
Genre: adult, contemporary, erotic, romance, rock and roll
Release Date: June 15, 2015
Amazon.com / Amazon.ca / B&N / KOBO /
ABOUT THE BOOK: Release Date June 15, 2015
Dimpled smile of a boy
Hard body of a man
Sings like an angel
Fucks like the devil
I was stuck between a rock(star) and a hard place.
At fifteen, his poster hung on my bedroom wall. At twenty-five his body hovered over mine. Every girl's fantasy became my reality. I was dating a rockstar. Yet I was slowly falling for another man. The problem was—the two men—they shared a tour bus.
Flynn Beckham was the opening act.
Dylan Ryder was the headliner.
What happens when the opening act begins to shine so bright, it seems to dim everything else in its wake?
I'll tell you what happens. Things get ugly.
•••••••••••
REVIEW: BEAT is the second stand alone storyline in Vi Keeland's adult, contemporary Life on Stage erotic romance series. This is rock star Flynn Beckham, and bar owner/ voice coach Luciana 'Lucky' Valentine's storyline. We were first introduced to Flynn in book one of the series –THROB-where Flynn was the male contestant in a reality TV series akin to the Bachelor. Flynn did not get the girl, and his second chance at love finds our hero falling for a woman who is already in a committed relationship. The storyline focuses on a love triangle between Flynn, Lucky, and Lucky's current boyfriend, rock god Dylan Ryder. I am sensing a pattern in this series, as there was a bit of a love triangle in the first installment THROB where Flynn fell for the girl but the girl fell for someone else.
Told from alternating first person points of view (Flynn and Lucky) BEAT focuses on Flynn Beckham's rising star, and Lucky's growing attraction to a man who is not her boyfriend. Lucky has been in a year long relationship with rock star Dylan Ryder-her teenage crush-and a man whose own idea of fidelity leaves something to be desired. Lucky will meet Flynn, the sparks will fly, and everything will begin to fall apart when Lucky discovers that Flynn's band 'In Like Flynn' will be the opening act for Dylan's band –Easy Ryder- for their summer tour. What ensues is a forbidden relationship between Lucky and Flynn, and Dylan's attempts to win back the girl-any way he can. As per the storyline premise, Dylan was never a neglectful boyfriend, but he was never a very doting boyfriend either.
The attraction between Flynn and Lucky is immediate, sensual, emotional and physical. There is no denying the sexual chemistry or that Flynn and Lucky will become lovers but Lucky must make a decision as it pertains to her current relationship with Dylan Ryder. For all intents and purposes, it appears that Dylan is in love with Lucky Valentine, but he is also a bit of a manwhore with a number of willing partners at various stops along the tour. I am not sure if our heroine knew about the other women, or if she was oblivious to Dylan's actions and infidelity, but it didn't bode well for a heroine who was never aware of her boyfriend's other lover(s). Intellectually, Flynn and Lucky have more in common as revealed during their morning writing sessions, as well as similar likes and dislikes. Lucky's own music career was cut short when stage fright destroyed any chance at success. The $ex scenes are erotic, provocative and compelling.
The secondary characters include the members of Dylan's band-Duff, Linc, and Mick, as well as Lucky's best friend and bar co-owner Avery who has had issues with Dylan Ryder for as long as she can remember. We are also introduced to Flynn's friend Nolan; his sister Becca, as well as his five year old niece Laney whose obsession all things FROZEN™ adds some humor to Flynn and Lucky's side story. The world building focuses on life on the road, behind the scenes, and into the private lives of rock stars and the men (and women) whom they love.
BEAT is an intoxicating storyline; a moving and seductive look at falling in love with the person who calls to your heart and your soul. Some readers may take issue with the heroine's choices but we must also address that her relationship with her boyfriend was already threatened by his infidelity and lovers on the side. The premise is controversial but will suck you in; the romance and sexual chemistry is off the charts; and the happily ever after revealing-in more ways than one.
Copy supplied by the tour operator.
Reviewed by Sandy
Click HERE for an audio clip of THROB (Book 1) by Vi Keeland

Throb
by Vi Keeland
Genre: adult, contemporary, erotic, romance
Release Date: January 26, 2015
Click HERE for Sandy's review of THROB
Click HERE for an audio clip of THROB (Book 1) by Vi Keeland
Amazon.com /Amazon.ca/ Barnes and Noble / KOBO /
ABOUT THE BOOK: Release Date January 26, 2015
The rules:
No dating.
No sex outside of the game.
No disclosing the terms of the contract.
Rules were made to be broken, right?
Eight weeks ago I signed a contract. One that seemed like a good idea at the time. A handsome bachelor, luxury accommodations, and a chance to win a prize my family desperately needed. There were some rules though. Lots of them actually. Follow the script, no dating, sex, or disclosing the terms of the deal. After my self-imposed moratorium on men the last year, it wouldn't be hard to live up to my end of the bargain…so I thought. Until I realized the deal I'd made was with the devil…and I was in love with his dirty-talking brother

Getting through Flynn singing is incredibly hard. The way his throat moves, the way his mouth caresses each syllable of the low, raspy sound that falls from his lips. I should be watching his posture, his breathing, the way his larynx forces out the words—but instead I'm focused on the beauty of his mouth and how the sound of his voice glides over my body, making it feel both warm and tingly at the same time. I'm lost when the song finishes, yet I haven't really observed him yet.
"So. Give it to me straight. What am I doing wrong?"
Ummm…absolutely nothing from what I can see. Everything was perfect. Don't change a thing. Shit. "Could you do it again? Maybe a different song, one you haven't sung in a while. So the sounds are less familiar to your body. Sometimes that can give me a different view." At least I make it sound like a real thing when the words come out.
He sings again, and this time I force myself to observe. "Hmm…your posture is great. Most people have a tendency to favor one side of their neck, which makes them tilt a bit when they speak, and it becomes magnified when they sing, which puts strain on the muscles around the vocal cords. Your alignment is perfect."
"Thank you, it goes with the rest of my perfectness," he says with a teasing arrogance that, from the little I know about him, I know isn't real.
"You didn't let me finish."
"You can't now tell me I'm not perfect. I was already basking in the glow."
"Actually, it was perfect…but almost a little too perfect. Which makes me think you don't usually stand this way when you sing."
"It isn't the way I normally sing. On stage, I usually have a guitar over my shoulder. Even if I'm not playing it, it's there."
"Well, I need to see you holding your instrument to assess you fully, then."
Flynn's eyebrows quirk up and the dirty grin on his face is unmistakable.
"The guitar. I'd need to see you holding the guitar."
"That's a shame." He shrugs, the playful smile still on his face. "But okay. It's your call. Whatever instrument you want to see me hold is fine with me."
"How big of you."
"So now we're talking about the other instrument again?"
I roll my eyes, although this conversation is having more of an effect on me than I let on.
>/center>

Vi Keeland is a native New Yorker with three children that occupy most of her free time, which she complains about often, but wouldn't change for the world. She is a bookworm and has been known to read her kindle at stop lights, while styling her hair, cleaning, walking, during sporting events, and frequently while pretending to work. She is a boring attorney by day, and an exciting New York Times & USA Today Best Selling smut author by night!
Follow: Goodreads / Website / Facebook / Twitter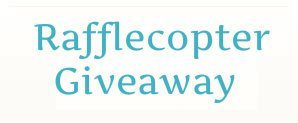 NOTE: The Reading Cafe is NOT responsible for the rafflecopter giveaway. If you have any questions, please contact the tour provider.