Black Widow by Jennifer Estep – Dual Review & Giveaway
Black Widow
Elemental Assassin series – Book #12
by Jennifer Estep
Release Date: November 25, 2014
Amazon / Barnes & Noble / Kobo / The Book Depository / BAM
Description:
With wicked Fire elemental Mab Monroe long gone, you'd think I could finally catch a break. But someone's always trying to take me down, either as Gin Blanco or my assassin alter-ago. Now along comes the Spider's new arch-nemesis, the mysteriously named M. M. Monroe, who is gleefully working overtime to trap me in a sticky web of deceit.
The thing is, I'm not the only target. I can see through the tangled threads enough to know that every bit of bad luck my friends have been having lately is no accident—and that each unfortunate "coincidence" is just one more arrow drawing ever closer to hitting the real bulls-eye. Though new to Ashland, this M. M. Monroe is no stranger to irony, trying to get me, an assassin, framed for murder. Yet, as my enemy's master plan is slowly revealed, I have a sinking feeling that it will take more than my powerful Ice and Stone magic to stop my whole life from going up in flames
Barb's Review:
Black Widow by Jennifer Estep is the 12th book in her wonderful Elemental Assassin series. I have a few favorite kick-ass heroines, and Gin Blanco is one of them. In each book in this series, Jennifer Estep continues to awe us with a wonderful story, and another impossible situation for Gin to get out of.
The last book left off when we learned about Mab Monroe's daughter, M.M. (Madeline), and a new villain was born. In Black Widow, Gin finds out quickly that she may have met her strongest adversary, as Madeline is an Acid Elemental and plans on taking over everything, including the underworld her mother controlled.  Since Gin was not fully prepared for Madeline's secret scheming, as she and her friends/family are besieged with all kinds of legal issues, causing their business, or personal issues to bring them down. Most of all, Gin is set up on a murder charge by a crooked cop, who Madeline controls.
What follows is an exciting non-stop action packed adventure, that seems mostly hopeless for our Gin. At every turn, she faces insurmountable odds, and torture, starting with her stay in jail, which is set up for a full scale attack on her that is designed to have her killed. Madeline is determined to kill Gin, and will stop at nothing to ensure that this is done.
There were so many life ending situations, filled with extreme danger that we cringed in despair for Gin. Through it all, we wondered if this was the end, because we could see no way for Gin to survive some of these attacks. But Gin Blanco is not your normal heroine, she is the Spider, who can be as cunning, murderous and powerful as the worst evil villain. In the most inescapable situations, she will find a way, even if she suffers badly and comes so close to death. Madeline proves to be her strongest enemy. Will Gin find a way to outsmart Madeline? Is she powerful enough to with stand a powerful acid elemental?
Jennifer Estep has given us a story that had us on the edge from beginning to end. I loved seeing all of Gin's friends/family come together to support and try to help her….Finn, Owen, Bria, Sophia, Jo-Jo, just to name a few, and there are so many more. This was a classic battle against a terrible villain that had us holding our breath. A major twist ending leads the way for future changes. Black Widow was a wonderful edition to Jennifer Estep's Elemental Assassin series. If you have not read this series, it is time for you to start reading.
Sandy's Review:
BLACK WIDOW is the twelve full length storyline in Jennifer Estep's contemporary, adult Elemental Assassin urban fantasy series focusing on the elemental assassin Gin Blanco aka The Spider. With her dual elements of stone and ice, Gin is a force unto herself but a new enemy with a familiar name and face has come back to Ashland seeking the ultimate revenge. Not only is Gin targeted for destruction, so too are everyone she knows and loves-and this time the Pork Pit is a target as well.
Told from first person point of view (Gin Blanco) BLACK WIDOW finds Gin and her extended family of vampires, dwarves and elementals facing a series of legal action brought about by local law enforcement. From law suits for fraud to health inspections that go terribly wrong, no one is protected when the people in control are no longer in control themselves. As if back from the grave, Mabs Monroe power reaches far and wide, and it comes with a more powerful and startling elemental.
We will reconnect with all of Gin's family including her lover Owen whose need to protect Gin builds with every storyline. I hope to see something more from Owen and Gin in the future (perhaps I was the only one who caught a small hint). Gin's foster brother Finn and sister Bria, as well as Jo Jo and Sophia continue to support and aid Gin in her endeavor to control the underground of Ashland but the powerful mob grows stronger with each new leader and elemental control. Gin's new assistant Silvio is a definite asset when it comes to the inside workings of the law.
The world building continues as the giants, dwarves and other elementals focus their energy and revenge against the woman known as The Spider. Old enemies will resurface and take a stand against Gin all in the name of revenge. Law enforcement is once again on the take when the criminal element of Ashland is back in control. I will say that I worry when an author begins to recycle the bad guy phenomenon, although the recycling is more of a next generation of problems.
BLACK WIDOW has all the requisite mystery, suspense and action. The violence remains but has been curtailed such that the images are not as graphic as have been in the past. Jennifer Estep's talent with the urban fantasy storyline is above and beyond. Great characters. Amazing author. Fantastic series.
Copy supplied by Netgalley.
Do you like to listen to audio books? click HERE for a sample of BLACK WIDOW by Jennifer Estep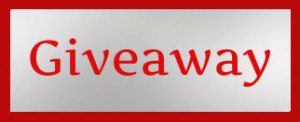 There are 2 giveaways and 3 winners
-Jennifer is graciously offering a two book giveaway (Poison Promise & Black Widow) to ONE (1) lucky commenter at The Reading Cafe.
-Jennifer's publisher is also graciously offering a paper copy of BLACK WIDOW to TWO (2) lucky commenter at The Reading Cafe.
1. If you have not previously registered at The Reading Cafe, please register by using the log-in at the top of the page (side bar) or by using one of the social log-ins.
2. If you are using a social log-in, please post your email address with your comment.
3. LIKE us on FACEBOOK and then click GET NOTIFICATION under 'liked' for an additional entry.
4. Please LIKE us on Twitter
5. Please LIKE us on GOODREADS 
6. Please LIKE Jennifer Estep on FACEBOOK and CLICK get notifications under LIKE
7. Giveaway is open USA only.

8. Giveaway runs from November 25 – 29, 2014