BLOOD SKY (After Series #4) by Traci L. Slatton-a review
Amazon.com / Amazon.ca / B&N
ABOUT THE BOOK: Release Date August 24, 2015
In a time of apocalyptic despair, love is put to the test… Deep in the badlands of Outpost City, in the Dark Horse saloon, a poker game is being played. The stakes are life and death—for the world.
What can Emma afford to lose? Will she gamble on herself, or on Arthur?
Will love find a way when the apocalypse closes in? A mystical odyssey, a haunting love…
••••••••••
REVIEW: BLOOD SKY is the fourth installment in Traci L. Slatton's AFTER series set in the post-apocalyptic, dystopian future that focuses on the 'After' following 'The Day' when the lethal mists began to ravage the world's population, land and structures. In the After, many of the survivors have developed psychic powers and special abilities that will play an integral role in the survival of the world. But there are others whose minds have been destroyed by the mists; slowly succumbing to madness and insanity. BLOOD SKY is the continuing story of Emma and Arthur's relationship, and the lengths to which our heroine will go to stop the mists, and the man that she loves –once and for all.
Told from first person point of view (Emma) BLOOD SKY finds our weary band of psychic misfits traveling across country in the hopes of staying one step ahead of the deadly mists and the marauding bands of murderous raiders. Arthur's ability to control the mists has come under fire when our 'anti-hero' begins to show signs that all is not right with his ideology revealing a troubling scenario that will place everyone at risk-now and in the future.
Emma and Arthur's relationship is struggling; there are moments of love, passion and sexual seduction followed by the insanity of power and control. Arthur's inability to understand the potential for disaster unleashes a flurry of concern when some of the travelers decide to go it alone in the hopes of finding passage and freedom –an ocean away. What ensues is the loss of someone close, and the realization that not all will go according to plan. Arthur's continuous pursuit of Emma finds our couple at odds in the wake of Arthur's plans for the future.
BLOOD SKY reveals the desperate situations that people will go to in a world destroyed by an apocalyptic nightmare. Like the Wild West of the American south, the After series focuses on survival against the odds-where one misstep could be your last; where control of the masses is but a thought away.
The AFTER series looks at the fall out of an experiment that went horribly wrong. Billions of people have lost their lives but the ensuing destruction of property and land has left a world of nothingness pocketed by small, untouched towns where no one survived.
Traci L. Slatton exceptional skill at storytelling is matched by the brilliant premise and controversial ideology of a tale that warns of a potential future if mankind were driven to the brink of another war. The characters are engaging, colorful, charismatic and intense; the romance is tormented and angry; the happily ever after but a pock mark on the horizon above the wastelands of a future that has yet to be told.
Copy supplied by the author.
Reviewed by Sandy

FALLEN
After Series #1
by Traci L. Slatton
Genre: adult, dystopian, romance
Release: July 2011
Click HERE for Sandy's review of FALLEN
Amazon.com / Amazon.ca / B&N / The Book Depository /
When the world ends, all that is left is love…
As chaos descends on a crippled Earth, survivors are tormented by strange psychic gifts. In this time of apocalyptic despair, love is put to the test. One woman with mysterious healing power guides eight children to safety. Charismatic Arthur offers her a haven. Slowly Emma falls for him. But at the moment of their sweetest love, his devastating secret is revealed, and they are lost to each other. The award-winning first book in the acclaimed After Series.
________________
COLD LIGHT
After Series #2
by Traci L. Slatton
Genre: adult, dystopian, romance
Release Date: July 1, 2012
Click HERE for Sandy's review of COLD LIGHT
Amazon.com / Amazon.ca / B&N / The Book Depository /
The end of the world brings chaos, madness, and psychic powers. For Emma and Arthur, separated by an ocean, it brings a love that demands everything. Emma's beloved daughter is kidnapped by vengeful raiders, and Emma embarks on a soul-crushing journey to rescue her. When Arthur finds Emma, can she trust him? Against impossible odds, Emma draws near the rogue camp, where she also confronts the deepest choice of her heart..
_________________
FAR SHORE
After Series #3
by Traci L. Slatton
Genre: adult, dystopian, romance
Release Date:October 10, 2013
Click HERE for Sandy's review of FAR SHORE
Amazon.com / Amazon.ca / Amazon.uk/ Barnes and Noble / The Book Depository
FAR SHORE (After Series #3) by Traci L. Slatton
ABOUT THE BOOK: Release Date October 10, 2013
An old enemy wreaks new havoc at the end of the world…
After the mists' lethal apocalypse, mankind's only hope for survival lies broken and battered, the prisoner of a ruthless sociopath who will stop at nothing to hurt him. Emma sets out to rescue him. She faces an ultimatum and must relinquish everything she holds dear. As Arthur teeters on the brink of life and death, Emma's healing ability fails. Her own despair tests her, and she must grow stronger than she ever dreamt possible as she confronts the truth of her own heart.
In a time of apocalyptic despair, love is put to the test…
A mystical odyssey, a haunting love…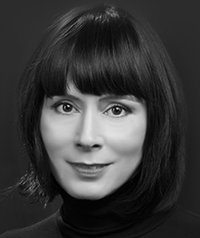 Traci L. Slatton, author of FALLEN and COLD LIGHT, is a graduate of Yale and Columbia. She lives in Manhattan, and her love for Renaissance Italy inspired her historical novel IMMORTAL and her contemporary vampire art history mystery THE BOTTICELLI AFFAIR. FALLEN is the first in a romantic series set during the end times; COLD LIGHT and FAR SHORE further the dystopian tale. DANCING IN THE TABERNACLE is her first book of poetry. She also wrote a sculpture book, THE ART OF LIFE, with her husband. THE LOVE OF MY (OTHER) LIFE is a bittersweet rom-com that addresses the question: What worlds would you move to be with your soulmate?
Follow: Website / Goodreads / Facebook