Borrowed Cowboy by Parker Kincade-Review and Blog Tour
Borrowed Cowboy
Shadow Maverick Ranch #2
by Parker Kincade
Release Date: June 24, 2014
Genre: adult, contemporary, erotic romance,cowboy
Amazon.com / Amazon.ca / Amazon.uk/ Barnes and Noble / KOBO /
BORROWED COWBOY (Shadow Maverick Ranch #2) by Parker Kincade
ABOUT THE BOOK: Release Date June 24, 2014
Paxton Mathis is committed to bachelorhood. One failed marriage was more than enough to remind him of the dangers of getting too close. He has his work on the ranch; he has his family. He has everything he needs.
Event planner Reese Jameson accepted the job at Shadow Maverick Ranch for one reason: to face her biggest regret. Paxton Mathis was her first love, her first everything. And ten years ago, after a night of unbridled passion, it all came crashing down.
The moment they see each other again, it's clear the years haven't doused the heat between them. On the contrary, their flames burn hotter than ever. Despite Paxton's attempts to keep things casual, old feelings emerge alongside a fierce hunger to keep Reese in his life forever. Reese willingly accepts Paxton's need to keep things casual, but she's worried her heart won't get the message.
When Paxton is forced to face his fears, will history repeat itself, or will he take a chance on a whole new future?
••••••••••••••••••••
REVIEW: BORROWED COWBOY is the second instalment in Parker Kincade's adult, contemporary Shadow Maverick Ranch erotic romance series focusing on the Mathis family who own and run the Texas ranch. This is Paxton Mathis and Reese Jameson's storyline-a second chance at love for two former best friends who were destroyed by a night of passion and a deep seated guilt.
Told from third person POV the focus of the storyline is the rekindling and rebuilding of a relationship between Paxton and Reese that started years before. Reese has been back in Texas for close to two years and hasn't once made any contact with Pax. When Lauren and Gavin Mathis (Paxton's brother) hire event planner Reese to help with their upcoming wedding, Reese knows that Pax will eventually cross her path. She isn't prepared for the emotional fallout from the man she believes blames her for a night that went horribly wrong.
Reece and Pax's relationship is steamy and hot as though the ten years of separation have never changed their feelings for one another. But Paxton's faith in humanity was all but destroyed by a former love and letting another woman into his heart is harder than he could have ever imagined.
The world building continues with the inclusion of the Mathis family including Lauren and Gavin from White Collar Cowboy-book one. All of the secondary characters add color and some personal information about a man who has struggled with the demise of a relationship and a betrayal of the heart.
Parker Kincade pulls the reader into fast paced, intimate and romantic storyline of first loves who discover that their feelings for one another have never waned. Pax and Reece's storyline is a provocative and emotional tale about two people who got caught up in a moment in time and have been given a second chance to claim what should have been their's all along.
Copy supplied by the author.
Reviewed by Sandy

Paxton folded his arms. "What're you doin' here?"
She suddenly wasn't so sure. "I'm helping Lauren and Gavin plan their wedding."
"Ah, right. The event planner. So, is busting into my shower part of the plan?"
Her cheeks heated as the visual of him in the shower hit her. There were worse things to bust into, but that was irrelevant at the moment. "Obviously not."
His jaw hardened. "After all these years, how would I know what's obvious about what you're doing?"
Okay, she probably deserved that. But, still…
"I don't recall my phone ringing either, buddy." Did he realize he was only wearing a towel? Good lord.
"I heard you got married," she blurted. The news had left a permanent scar on her heart. She hadn't meant to throw that out there, but she needed a reality check in the face of all that muscle. The reminder of his marital status was as good as throwing cold water on her libido. And at the rate her heart was racing, she'd need buckets full.
He shrugged. "Got divorced too. But, since you seem to be keeping tabs, I'm sure you heard about that."
"I'm not—" Reese trailed off as she saw the corner of his lip twitch.
Snarky bastard.
This was not the way she'd envisioned their reunion. Not that she hadn't expected him to be mad at her, but she'd imagined he'd at least be wearing clothes. Then again, she never could predict how things would happen when Paxton was involved. Last time she thought she had him figured out, he'd taken her to bed and given her more pleasure than she'd ever known. Then or since.
"I hadn't heard you'd gotten divorced. I'm sorry."
"Don't be. Some things aren't meant to be."
"I guess…" She didn't know what else to say. Her gaze drifted. The towel draped his hips and thighs, but that didn't stop her from remembering what was underneath. Her heart beat so hard she could feel it in her throat.
"Did you and Lauren get things hashed out?"
"What?" He really needed to put on some clothes.
"You're planning the wedding, right? That's why you're here?"
"Yeah." She shook her head, hoping the stupid that had taken possession of her brain would dissipate, and met his gaze. "I mean, yes. Lauren wanted me to help her decide on the best spot to hold the ceremony."
"And you found a place?" he asked, as though he conversed half naked on a regular basis.
"We did."
"So, you're done for the night?"
"Lauren had to rush off to meet Gavin for a dinner meeting. Something about a neighboring ranch, I think she said."
His lips pursed. He nodded as though he knew exactly what she was talking about. "That's good."
Awkward silence filled the space between them. His expression gave away nothing as he stared at her. He was distracting, intimidating … gorgeous.
"We should catch up. Why don't you let me buy you a drink?"
Her breath caught. "You want to go out?" A sharp pang of desire tightened her stomach.
He leaned against the doorjamb, a slow smile spreading across his face. "After the day I've had, not so much. Since you're here, how about I grab a couple of beers and we can chat a bit."
"I've still got work to do." Not to mention, the last time they drank together, they ended up naked. While her body thought it was an excellent idea, her heart wouldn't survive him a second time.
"The wedding isn't for months. You can spare a few hours for an old friend, can't you?" He held up his palm. "I promise to be on my best behavior. Unless, of course, you don't want me to be. Then all bets are off." He winked at her.
He was flirting with her now? What the hell? "You think you're gonna get lucky?"
His brows shot up. "Is that even a possibility?"
Reese hesitated long enough to see the wicked grin spread across his face. Damn it. She needed to work on her poker face.
"I suppose anything's possible, if you think about it," she hedged.
"That's not an answer." He crowded her until her back hit the wall.
She put her palms to his chest with the intent to push him away. Once the heat of his skin hit her, all she could think about was touching him, dragging her hands down until they met the edge of the towel, and then watching as it fell to the floor. "We haven't seen each other in ten years."
He brushed his fingertips along her cheek and tucked a loose curl behind her ear. "Still not an answer."
Her stomach clenched as he leaned in, his breath minty and warm against her lips. Sweet mercy, he was going to kiss her. A kiss she was decidedly desperate for.
"Paxton." His name came out a plea. To stop, to keep going, to heal the ache that had lived in her heart for too many years.
He cleared his throat and pulled away so abruptly, Reese's knees almost buckled. He backed away, putting the space of the hallway between them.
"It's good to see you again, Reesey. I'm sure I'll see you around."
Her heart threatened to melt at his use of the personal nickname, and it pissed her off. Three minutes in his presence and she'd turned into a sex-starved half-wit.
She was neither.
Reese wished she had something to hurl at his back as he walked away. Was he so unaffected by her then? Of course he was. It'd been ten years. He'd moved on. As for her … well … she didn't know what she'd done, but it had felt a little too much like waiting for her taste.
That stopped now.
She'd have a drink, take him up on his offer to talk so she could do what she'd come here to do. Then she'd move on, stop waiting for the impossible romantic fantasy she'd spun all those years ago.
"Give me a few minutes to clean up? I'll meet you downstairs in fifteen?"
He turned. "You look fine."
"I've been outside with Lauren and am a sweaty mess. What I really need is a shower," she mumbled.
He gave her a lopsided grin. "As you can see, I've already showered, but I could be convinced to have another."
"That wasn't an offer."
"Pity."
She laughed then, feeling some of her tension ease. "Ten years, and you haven't changed a bit."
"Don't kid yourself, sweets. Ten years ago, you left without a word. Don't think for a second I'll let that happen again. Fifteen minutes."
He started to turn away from her, but stopped, giving her a sly smile. "It's good to see you again, Reesey."

White Collar Cowboy
Shadow Maverick Ranch Novella
by Parker Kincade
Release Date: March 2, 2014
Genre: contemporary, western
Amazon.com / Amazon.ca / Amazon.uk/ Barnes and Noble / KOBO /
ABOUT THE BOOK: Release Date March 4, 2014
Click HERE for our review of WHITE COLLAR COWBOY
Gavin Mathis is ready to settle down. He's quit his job and come home to Shadow Maverick Ranch to do just that. Too bad his decision caused his beautiful former colleague to lose her job.
Lauren Delgado is a no-nonsense businesswoman. She's had a crush on Gavin for years, but has a strict "hand-off" policy with the men she works with. When her life takes an unexpected turn, there's nothing to stop her from accepting his invitation to Galveston Island, where the policy is definitely hands-on.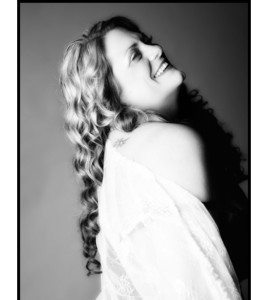 National Bestselling Author, Parker Kincade, writes edge-of-your-seat-sexy romantic suspense, hot and steamy sports romance, and erotic western romance. Her first novel, One Night Stand, won the 2013 Reader's Crown Award for Best First Book, the category of Best Erotic Romance in the Celtic Hearts Romance Writers Golden Claddagh contest, and was named finalist in the Romance Writers of America/Passionate Ink Stroke of Midnight contest.
Parker lives in the southern United States. She loves to read, play golf, spend time with her family and friends, snuggle with her beloved boxer, ice cream from the ice cream truck, and watching old musicals.
Website: http://www.parkerkincade.com
Blog: http://www.parkerkincade.blogspot.com
Facebook: http://www.facebook.com/parkerkincade
Twitter: http://www.twitter.com/parkerkincade
Group Blog: http://www.lovelustandlaptops.wordpress.com

GRAND PRIZE: $25 gift card to eBook retailer of winners choice
RUNNERS UP: TWO Runners Up: eBook of choice from Parker's backlist
NOTE: The Reading Cafe is NOT responsible for the rafflecopter giveaway. If you have any questions, please contact the blog tour promoter.