Bring on the Dusk (The Night Stalkers #6) by M.L.Buchman-Review and Book Tour
Bring on the Dusk
The Night Stalkers #6
by ML Buchman
Genre: adult, contemporary, military, romantic suspense
Release Date: March 3, 2015
Amazon.com / Barnes and Noble / KOBO / The Book Depository / iTunes
ABOUT THE BOOK: Release Date March 3, 2015
As a five-nation war simmers in the Caspian Sea, Captain Claudia Jean "Cee-Cee' Casperson of the Night Stalkers and Colonel Michael Gibson of Delta Force are called in to subdue the conflict. They'll need all their combined ingenuity to stop a clash that could have catastrophic global repercussions. And they'll need to do it while remaining under the radar. It'll take all the strength they have—but it will take even more for the pair to breach the walls they've built around their hearts.
•••••••••••••••
REVIEW: BRING ON THE DUSK is the sixth full-length installment in ML Buchman's The Night Stalkers military romance series focusing on an elite group of military personnel from the US army secret military operations known as 160th SOAR (Special Operations Aviation Regiment) aka The Night Stalkers. This is helicopter pilot Captain Claudia Casperson and Delta Force Colonel Michael Gibson's storyline. BRING ON THE DUSK can be read as a stand alone without any difficulty.
Told from alternating third person point of view, the focus of the storyline is two fold; a mission to the Persian Gulf to retrieve several hostages kidnapped by Somali pirates ; and a black on black secret ops assignment that finds our heroes trying to stop the Russians from gaining a foothold in the Iranian oil cartel. One of Claudia's first assignments finds herself in the Yemeni desert rescuing Colonel Michael Gibson- a rather stoic and quiet man who has earned the respect of his men and his superiors.
Colonel Michael Gibson hides in plain sight. He listens and learns, commands and oversees the missions that demand sacrifice and perfection. Meeting Claudia Casperson tilts the Colonel's world so that the axis begins to waver. His attraction to Claudia is immediate but he is a man whose heart belongs to The Night Stalkers and falling in love has never been on his mind.
The relationship between Michael and Claudia is professional, courteous and at times, painfully uncomfortable to watch unfold. Claudia is the one to make the first move and Michael finds himself at a loss as to how to react and what to do. It is not until our couple is granted leave that Michael's love for his beloved Redwood trees and the star-filled skies overhead reveal to Claudia the true extent of Michael's wants and need. But an unexpected attack during their latest mission finds Michael walking away to protect the woman with whom he has fallen in love. The $ex scenes are intimate without graphic erotic depictions.
The secondary and supporting characters consist of many, if not all, of the previous storyline couples who play an active role throughout the story. ML Buchman's novels gather an ensemble cast of characters whose camaraderie and friendship reveal a deeper love and support than most people will find in their lifetime.
The world building is very detailed with technical terminology, jargon and theories, and continues to focus on the 160th SOAR Night Stalkers-their missions, their rescues, their losses, and their loves. The storylines are fast paced, packed with suspense, tension, likeable characters, and little bit of romance and love. There is plenty of 'stream of consciousness' or thought flow for both main characters as they reflect on their careers, their families, and their possible futures. Their one on one conversations are quiet and mostly implied.
ML Buchman pulls the reader onto the high seas, into the air, and behind the scenes of an elite group of military personnel who risk their lives to protect the freedom of others. There is a balance of action and suspense combined with friendships and building love. BRING ON THE DUSK is another fascinating, informative, and well written storyline from the pen of ML Buchman.
Copy supplied by the publisher through Netgalley.
Reviewed by Sandy

The Warrior Most Likely… by M.L. Buchman
This week I'm celebrating the release of the sixth book in my Night Stalkers military romantic suspense series Bring On The Dusk. In the story, long-time team member Colonel Michael Gibson of Delta Force finally finds true love with pilot Captain Claudia Casperson.
Each book in the series has followed the battles and loves of members of the real-world's U.S. Army's 160th Special Operations Aviation Regiment. These are the best helicopter pilots and crew on the planet, far in advance of even our closest allies.
The fictitious 5th Battalion D Company was founded by Major Mark Henderson and it is he who has overseen the building of the unit. But in many ways it is the wife he met in Book #1 The Night is Mine who has overseen the lives and loves of those who fly for the 5D. In six books, there has been a wide variety of personalities and skills.
One of the unexpected joys of having the opportunity to build a cast over the course of six books (and yes, there is already a 7th in planning) is learning more about them as each book progresses. Even though Emily and Mark were book #1, Kee and Archie book #2 I Own the Dawn, or Trisha and Bill book #5 Light Up the Night, both the writer and the reader learn more about them as we go. It's part of the joy of the journey.
So fans look back and ask: Who Is The Warrior Most Likely To …
* …volunteer for a dangerous mission that will take place in the middle of the tundra? Curiously it is Mark Henderson the founder of the 5D who would take on this mission. He grew up with a former-SEAL dad working on a Montana ranch. He is as comfortable with outdoors as any man in the outfit…as long as there's a fishing stream. Fishing right beside him would be his good friend Michael Gibson of book #6 (the newest release) Bring On The Dusk.
* …be called into a 'Hot Zone' first? Colonel Michael Gibson is always the first in and the last out. As a Delta Force operator embedded with the 5D, he is the most experienced soldier in any battlefield. And Michael only leads from one place, the very tip of the spear.
* …win an arm wrestling match? Big John Wallace didn't earn his nickname by being a shrimp like his best friend, Crazy Tim O'Malley. His power is as huge as his frame and it is one of the wonders of book #3 Wait Until Dark that he can fit into a gunner's seat aboard a Black Hawk helicopter. Of course the one who can come closest to beating him is his buddy, book #4 Take Over at Midnight Tim.
* …Run 5 miles in full gear without becoming tired? Tim O'Malley may be compact, but he is immensely strong from constant workouts. There is only one Night Stalker who can outrun him, Kee Smith of Book #2 I Own the Dawn. What Kee lacks in strength she more than compensates for in raw tenacity. Kee is the only Night Stalker to consistently cross over the line and train with the Delta Force operators. Not even Trisha, who marries a D-body, can boast that one.
And now for a fun one!
* Who is the warrior most likely to look the best in their uniform? Pick one, I dare you. As a male writer, my bias is for the women:
o Emily – tall, sleek, commanding blond
o Kee – short, seriously curved, and strong, half-Viet and have something else
o Connie – the brilliant but shy brunette from next door
o Lola – the wild Naw'lins Creole, long, lean, and a mane of mahogany hair
o Trisha – petite, redhead, vibrant with energy and sass
o Claudia – tall, shapely, blond, with a peace that radiates from deep inside
Or the men (also in order by book):
o Mark – the hero-model commander with his ever-present mirrored Ray Ban sunglasses
o Archie – the tall, quiet brains of the operation
o John – the big, powerful mechanic from the American heartland
o Tim – the broad-shouldered, Latino practical joker
o Bill – tall, silent, lethal Scotsman
o Michael – the ultimate warrior. He stands out in no way at all…until you meet him. Then you can't look away.
Book Information
Title: Bring on the Dusk
Author: M.L. Buchman
Release Date: March 3, 2015
Publisher: Sourcebooks Casablanca
Genre: Romantic Suspense
Summary
Five nations surround the Caspian Sea, five nations desperate for the vast resources there, and willing to go to war. It will take all of Claudia and Michael's ingenuity to avert disaster. As they discover how right they are for each other, it will take even more to breach the walls they've so carefully built around their hearts…
Goodreads Link:
https://www.goodreads.com/book/show/21991198-bring-on-the-dusk
Facebook / Twitter / Goodreads/ Website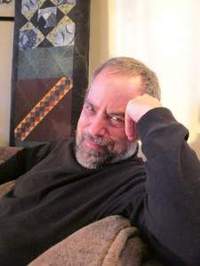 M. L. Buchman has over 25 novels in print. His military romantic suspense books have been named Barnes & Noble and NPR "Top 5 of the year" and Booklist "Top 10 of the Year." In addition to romance, he also writes thrillers, fantasy, and science fiction.
In among his career as a corporate project manager he has: rebuilt and single-handed a fifty-foot sailboat, both flown and jumped out of airplanes, designed and built two houses, and bicycled solo around the world.
He is now making his living full-time as a writer, living on the Oregon Coast with his beloved wife. He is constantly amazed at what you can do with a degree in Geophysics. You may keep up with his writing at www.mlbuchman.com.

NOTE: The Reading Cafe is NOT responsible for the rafflecopter giveaway. If you have any questions, please contact the publisher