Broslin Bride by Dana Marton-Blog Tour, Review and Giveaway
Broslin Bride
Broslin Creek #5
by Dana Marton
Release Date: June 16, 2014
Genre: adult, contemporary, romance, suspense
Amazon.com / Amazon.ca / Amazon.uk/ Barnes and Noble / KOBO /
The worst time to be charged with murder is:
A. When you have no alibi for the night in question.
B. When you have no memory of the night in question.
C. When you told people you hated the victim.
D. When the detective is the 1st guy you ever slept with–which didn't end well.
Check all of the above for Luanne Mayfair. If it wasn't for bad luck, she wouldn't have any luck at all. Okay, maybe a little luck. As it turns out, Detective Chase Merritt doesn't hold grudges.
He still looks at Luanne just as he did in high school, except he's grown some serious 'hot cop' muscles–very distracting when Luanne is trying to avoid the very law Chase represents.
Is she the killer? Is she being framed? Is she the next victim? As Chase and Luanne race to find some answers, danger and heat ratchet up in this fast-paced romantic mystery that will stop your heart one second, then steal it in the next.
••••••••••••••••••••
REVIEW: BROSLIN BRIDE is the fifth instalment in Dana Marton's contemporary, adult romance Broslin Creek suspense series. This is Detective Chase Merritt and local cleaning woman Luanne Mayfair's storyline. Luanne is a single parent raising her two five year old twin sisters, struggling to keep a roof over their heads and food on the plate. But a blind date at a local bar turns to charges of murder when Luanne wakes up the next morning with no memory of what happened or how she got home. BROSLIN BRIDE is a story of suspense, murder and a second chance at love.
Told from third person POV, the storyline follows the investigation into the hit and run murder of Luanne's slimy boss Earl. All of the motel employees where Luanne works had a grudge against Earl for his sexual harassment and threatening attitude but somehow Luanne found herself the object of the investigation when evidence pointed in her direction. Enter Detective Chase Merritt-the man she hasn't forgotten in over ten years.
Luanne and Chase knew one another in high school but things fell apart for the couple when Luanne's best friend began gossiping in school. Ten years later, Luanne and Chase will reconnect when Chase heads up the investigation into Earl's murder and the possibility the Luanne is a victim as well. The attraction to one another is immediate and in the end Luanne and Chase will get their happily ever after-but not before someone close destroys Luanne's faith in friendship and love.
Dana Marton pulls the reader into a storyline of mystery, suspense, betrayal and love. The secondary characters include family, friends and co-workers including the eccentric Aunt Hilda who is the perfect foil for Luanne's need to clean. Although this is the fifth storyline in the series, it can be read as a standalone without too much difficulty. Some of the previous storyline characters play a small secondary role by way of mention but do not affect the understanding of the series.
Broslin Bride is a storyline of building love and never giving up. Dana Marton writes a compelling and intelligent storyline where the twist at the end-you never saw coming.
The storyline is billed as a novella but with close to 200 pages, it is closer to a full length storyline than a short instalment.
Copy supplied by the author.
Reviewed by Sandy
FREE ebook=> DEATHWATCH: Amazon.com / Amazon.ca / Amazon.uk/ Barnes and Noble / KOBO /
DEATHSCAPE: Amazon.com / Amazon.ca / Amazon.uk/ Barnes and Noble / KOBO /
DEATHTRAP: Amazon.com / Amazon.ca / Amazon.uk/ Barnes and Noble / KOBO /
DEATHBLOW: Amazon.com / Amazon.ca / Amazon.uk/ Barnes and Noble / KOBO /
BROSLIN BRIDE: Amazon.com / Amazon.ca / Amazon.uk/ Barnes and Noble / KOBO /
BROSLIN CREEK ebook boxset Vol 1-3: Amazon.com / Amazon.ca / Amazon.uk/ Barnes and Noble /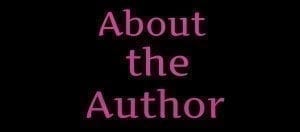 New York Times and USA Today bestselling author Dana Marton has thrilled and entertained millions of readers around the globe with her fast-paced stories about strong women and honorable men who fight side by side for justice and survival.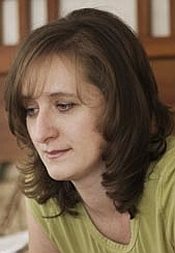 Her writing has been acclaimed by critics, called, "gripping," "intense and chilling," "full of action," "a thrilling adventure," and wholeheartedly recommended to readers. Dana is the winner of the Daphne du Maurier Award of Excellence, the Readers' Choice Award, and Best Intrigue, among other awards. Her book, TALL, DARK, AND LETHAL was nominated for the prestigious Rita Award. DEATHSCAPE reached the #1 spot on Amazon's Romantic Suspense Bestseller list.
Dana has a Master's degree in Writing Popular Fiction, and is continuously studying the art and craft of writing, attending several workshops, seminars and conferences each year. Her number one goal is to bring the best books she possibly can to her readers.
Keeping in touch with readers is Dana's favorite part of being an author. Please connect with her via her web site (www.danamarton.com) or her Facebook page (www.facebook.com/danamarton).
Having lived around the world, Dana currently creates her compelling stories in a small and lovely little town in Pennsylvania. The fictional town of her bestselling Broslin Creek series is based on her real life home where she fights her addictions to reading, garage sales, coffee and chocolate. If you know a good twelve-step program to help her with any of that, she'd be interested in hearing about it!
Website: https://danamarton.com/   sign up for her newsletter and get a FREE novella!
Facebook: https://www.facebook.com/DanaMarton
Twitter:   @DanaMarton
Pinterest: http://www.pinterest.com/danamarton
Dana is offering an ecopy of either: Deathscape, Deathtrap, or Deathblow (Deathwatch is FREE!) to ONE (1) lucky commenter at The Reading Cafe.
1. If you have not previously registered at The Reading Cafe, please register by using the log-in at the top of the page (side bar) or by using one of the social log-ins.
2. If you are using a social log-in, please post your email address with your comment.
3. LIKE us on FACEBOOK and then click GET NOTIFICATION under 'liked' for an additional entry.
4. LIKE us on Twitter for an additional entry.
5. Follow Dana Marton on Facebook for an additional entry.
6. Giveaway is open internationally.
7. Giveaway runs from June 27 to July 2, 2014