MAKE ME STAY ( Panic #2) by Sidney Halston -Review, Book Tour & Giveaway
MAKE ME STAY
Panic #2
by Sidney Halston
Release Date: June 27, 2017
Genre: adult, contemporary, erotic, romance
AMAZON | Amazon. ca | B & N | GOOGLE | ITUNES | KOBO
ABOUT THE BOOK: Release Date June 27, 2017
April: Walking away from Matt Moreno was the hardest thing I've ever done. Lying to him was a close second, but for his safety, I had no other choice. I was undercover, working to put some nasty people behind bars. But when Matt nearly recognizes me on Lincoln Road a year later, all those very real feelings come rushing back. Now that my assignment's almost over, will he understand why I lied? Why I had to leave? Most important, can he ever forgive me?
Matt: I was madly in love with June Simpson . . . or, at least, with the woman I thought was June. Then she just disappeared while my family's nightclub went through hell. And after months of searching, when I think I've finally found that sexy, raspy voice and those exquisite blue eyes, she slips away once more. Turns out, "June" is actually Detective April White. She's been playing me the whole time. And she's about to rock my world all over again.
•••••••••
REVIEW: MAKE ME STAY is the second installment in Sidney Halston's contemporary, adult PANIC erotic, romance series focusing on the men and women of the Miami nightclub Panic. This is nightclub co-owner Matt Moreno, and undercover police detective April White's story line. MAKE ME STAY can be read as a stand alone without any difficulty. Any important information from the previous story line is revealed where necessary. Some of the events of MAKE ME STAY run parallel and cross over with the events of book one PULL ME CLOSE.
Told from dual first person points of view (Matt and April/June) and divided into two parts (the present and the past) MAKE ME STAY follows two paths: eighteen months earlier Matt Moreno fell in love with 'pharmaceutical rep' June Simpson only to be blindsided when the woman he loved disappeared five months later without a trace. Not only did June disappear but Matt, his brother Nick and their father Victor found themselves on the receiving end of a police investigation that resulted in the imprisonment of Victor Moreno, and Matt spiraling out of control. Fast forward to present day wherein Matt believes he has found June Simpson only to discover that June is an undercover detective known as April White, and April was part of the investigation that landed his father in prison for the rest of his life. What ensues is the breakdown of a relationship and friendship, that will be given a second chance when April finds herself the victim of a near-fatal assault that leaves her without any memories of the past or her relationship with Matt Moreno.
The relationship between Matt and April is one of second chances but Matt's hatred and anger towards April is caustic and unforgiving. April was only doing her job but Matt's inability to forgive April finds our heroine looking towards a future without the man that she loves. The $ex scenes are intimate, erotic, and intense.
Nick Moreno and Katherine (Katie) Wilson (Pull Me Close #1) play secondary and supporting roles, as well as April's partner Detective Dean Scott, Panic bartender Lola, head of security (bouncer) Fox, and Matt's friends David and Geo. There is a developing story line between Fox and Lola, one I am hoping will be revealed in the next installment-KISS ME BACK.
MAKE ME STAY is a story of second chances; a rekindling romance that was predicated on a lie that all but destroyed our story line hero. The premise is entertaining, sexy and intoxicating; the romance is sensual and provocative; the characters are colorful, dynamic and spirited. The conflict resolution felt a little rushed-for all of the hatred and vitriol spewed by the leading character, his about face was rather abrupt under the circumstances. MAKE ME STAY is an energetic story about two people torn apart by secrets and lies, and brought together by circumstance and tragedy.
Click HERE for Sandy's review of book one -PULL ME CLOSE
Copy supplied for review
Reviewed by Sandy

NOTE: Excerpt contains mature, adult content and may not be suitable for all readers
"Slide over, will ya? I need to order a drink." He sounds as if he's already had enough drinks and doesn't need another one. I'm about to tell the guy where he can stick his drink when I see her reach into her purse and pull out her phone. I'm mesmerized. What is she doing? The jerk is staring at her, waiting for her to move, but she's reading a text instead, completely ignoring him.
But then the man makes the wrong decision. He grabs her elbow and pulls her up from the stool.
"Hey! Get your hands off me!" she shrieks. Her eyes, a piercing light blue that's almost translucent, glare at the man.
"Is everything okay?" I ask loudly, to be heard over the music.
"Miller Lite," the guy has the fucking nerve to call out.
But she speaks over him. "No. Everything's not okay. This guy grabbed me."
"Calm down, honey. You've been sitting here all night. Some of us need room."
"Well, you could say 'excuse me.'"
"And you can move your fat ass," he spits back. "It's not like you need any more drinks." At that, her mouth opens wide and she gasps. From what I can see there is nothing fat about this woman, but even if there was, the guy's totally out of line. With both palms on the bar I lean forward and get in the man's face. "Outta my bar—" But I don't have a chance to finish before she lifts her glass, stands up, and slowly and deliberately pours the entire drink over the guy's head, olives and all.
Swear to God—swear to fucking God—all the lights, the music, and the people dancing come to a screeching halt as she slams her empty glass on the table and calmly sits back down. "Another martini, please," she says sweetly, batting her lashes.
Fucking spectacular.
I think I might be in love.
WEBSITE | FACEBOOK | TWITTER | GOODREADS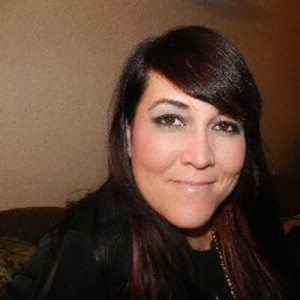 USA Today bestselling author, Sidney Halston lives her life with one simple rule: "Just Do It"–Nike. And that's exactly what she did.
After working hard as an attorney, Sidney picked up a pen for the first time at thirty years old to begin her dream of writing. Having never written anything other than very exciting legal briefs, she found an outlet for her imaginative, romantic side and wrote Seeing Red. That first pen stroke sealed the deal, and she fell in love with writing. Sidney lives in South Florida with her husband and children. She loves her family above all else, and reading follows a close second. When she's not writing, you can find her reading and reading and reading. She's a reader first and a writer second. When she's not writing or reading, her life is complete and utter chaos, trying to balance family life with work and writing (and reading). But she wouldn't have it any other way.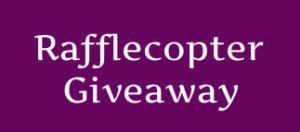 NOTE: The Reading is NOT responsible for the rafflecopter giveaway. If you have any questions, please contact the tour provider.