IRRESISTIBLE YOU (Chicago Rebels #1) by Kate Meader-Review , Excerpt & Giveaway
IRRESISTIBLE YOU
Chicago Rebels #1
by Kate Meader
Release Date: August 14, 2017
Genre: adult, contemporary, erotic, hockey, romance
Amazon.com / Amazon.ca / B&N / KOBO / Chapters Indigo /
ABOUT THE BOOK: Release Date August 14, 2017
Hot in Chicago series author Kate Meader returns with her all new, scorching Chicago Rebels hockey series, featuring three estranged sisters who inherit their late father's failing hockey franchise and are forced to confront a man's world, their family's demons, and the battle-hardened ice warriors skating into their hearts.
Harper Chase has just become the most powerful woman in the NHL after the death of her father Clifford Chase, maverick owner of the Chicago Rebels. But the team is a hot mess—underfunded, overweight, and close to tapping out of the league. Hell-bent on turning the luckless franchise around, Harper won't let anything stand in her way. Not her gender, not her sisters, and especially not a veteran player with an attitude problem, a chip on his shoulder, and a smoldering gaze designed to melt her ice-compacted defenses.
Veteran center Remy "Jinx" DuPre is on the downside of a career that's seen him win big sponsorships, fans' hearts, and more than a few notches on his stick. Only one goal has eluded him: the Stanley Cup. Sure, he's been labeled as the unluckiest guy in the league, but with his recent streak of good play, he knows this is his year. So why the hell is he being shunted off to a failing hockey franchise run by a ball-buster in heels? And is she seriously expecting him to lead her band of misfit losers to a coveted spot in the playoffs?
He'd have a better chance of leading Harper on a merry skate to his bed…
••••••••••••
REVIEW: IRRESISTIBLE YOU is the first installment in Kate Meader's contemporary, adult CHICAGO REBELS erotic, hockey, romance series focusing on three estranged sisters-Harper Chase, Isobel Chase and Violet Vasquez- who recently inherited the struggling NHL hockey franchise the Chicago Rebels. This is Chicago Rebel's owner, thirty one year old Harper Chase, and Rebel's newly acquired and aging center, thirty five year old Cajun power house Remy DuPre's story line. Remy and Harper were first introduced in the prequel novella –IN SKATES TROUBLE (see review below)-found in the hockey anthology HOT ON ICE that focuses on right winger Ford Callaghan and model Addison Williams.
Told from dual third person perspectives (Remy and Harper) IRRESISTIBLE YOU is a story of forbidden romance between team owner Harper Chase and her reluctant, new player acquisition Remy DuPre. Remy's reputation precedes his introduction to our story line heroine but Remy's lack of a Stanley Cup is distressing and the one reminder of his otherwise stellar career. Traded to the worse team in the NHL Remy's attitude and behavior is less than professional, but his attraction to team owner Harper Chase is off the charts. When a deal made in haste forces Harper to accept Remy's conditions, three months and then a trade, Harper knows her time with Remy is limited, and so too, is the possibility of another broken heart. What ensues is the building relationship between Remy and Harper, and Harper's ongoing reluctance to accept and acknowledge that man with whom she has fallen in love.
Unlike Harper's estranged and fractured family dynamics, Remy DuPre comes from a close-knit family with four sisters, and seven nieces. As the only unmarried sibling Remy's family is constantly pushing our story line hero to settle down, and start a family of his own. Remy's current plans don't include a wife and child but retirement seems like the time to settle down with someone to love. Harper Chase is a rarity-the only female owner (along with her sisters) in the NHL-a position that comes with preconceived notions and Harper's determination to prove that a woman is just a capable as a man in the world of hockey and sports. To this end, our heroine struggles with having it all, including a relationship with a player-someone considered an employee-and the possibility of negative press and scrutiny from players, owners and the public at large. Harper's has been hurt in the past and doesn't want a repeat or any more reminders of the who, what and why.
The relationship between Harper and Remy is one of immediate attraction but the tempestuous back and forth, and Harper's fear of exposure makes our heroine wary of any sort of romance with Remy Dupre. Remy is determined to prove to Harper that she is capable of having it all including falling in love with an aging hockey star. The $ex scenes are intimate and seductive without the use of over the top, sexually graphic language and text.
We are introduced to Harper's sisters- former women's professional hockey player Isobel Chase, and Vegas tattoo parlor receptionist/ biker bar waitress Violet Vasquez- two women more or less strangers to our story line heroine. Remy's Rebel's defenseman Cade Burnett, team captain Bren St. James. Right winger Ford Callaghan and his love Addison Williams (In Skates Trouble) play secondary and supporting roles .We are also up close and personal with Remy's parents Blue-grass Grammy award winning musician Alexandre and musicology professor Marie DuPre, as well as three of his sisters Martine, Josette, and Elise, and several of Remy's nieces. Isobel's story line is next.
The world building looks behind the scenes of a struggling professional hockey team; the players, the management, the deals and acquisitions., as well as the infighting, the jealousy, and betrayal between players and teams.
IRRESISTIBLE YOU is a fast paced, engaging and enjoyable story line. The premise is playful and lighthearted with moments of drama and tension. The characters are colorful, charismatic and fun; the romance is passionate, tender and provocative. IRRESISTIBLE YOU is an energetic and heartwarming introduction to the Chicago Rebels.
Copy supplied for review by the publisher
Reviewed by Sandy
____________________
IN SKATES TROUBLE
(Chicago Rebels .5)
by Kate Meader
Release Date: March/ May 2017
Genre: adult, contemporary,erotic, hockey, romance
ebook only 99¢ Amazon.com / Amazon.ca / B&N / KOBO / Chapters Indigo /
ABOUT THE BOOK: Release Date March /May 2017
He'll give her what she needs . . .
Addison Williams isn't looking for romance, but when she encounters an eavesdropping stranger on an adjoining hotel balcony, she figures she's due a little fun. She just hadn't reckoned on the "fun" escalating so quickly to "out of control." One minute she's flirting with a whiskey-graveled voice in the dark, the next that same voice is telling her to do things. Hot, wicked things.
Cup-winning hockey player Ford "Killer" Callaghan can't believe he let the anonymous woman who blew his mind slip away into the night. He'll track her down because once could never be enough—even if discovering her identity places her strictly out of bounds.
Stolen kisses. Secret hook-ups. Deliciously forbidden in every way. Can a passion that started in the dark find a lifetime of love in the light?
Originally published in Hot on Ice: A Hockey Romance Anthology, this sexy prequel to the Chicago Rebels hockey series features an older, curvy woman, a younger, driven hero, and a happily-ever-after you'll swoon over.
•••••••••••••••
REVIEW: IN SKATE TROUBLE is the prequel novella in Kate Meader's contemporary adult CHICAGO REBELS erotic, hockey romance series focusing on the NHL team the Chicage Rebels. This is right winger Ford Callaghan, and lingerie model/designer Addison Williams. There is a slight cross-over with the mention of characters from the author's HOT IN CHICAGO series.

NOTE: IN SKATES TROUBLE was originally released in the multi-authored anthology HOT ON ICE which is no longer available for sale.
Told from dual third person points of view (Ford and Addison) IN SKATES TROUBLE follows the building relationship between the Cup-winning New Orleans Cajun Rajuns right winger Ford Callaghan, and lingerie model and designer Addison Williams. Back in his home-town of Chicago with the Stanley Cup Ford Callaghan will meet the woman of his fantasies, lingerie model Addison Williams, but a woman off limits in more ways than one. Keeping their relationship on the down-low finds Ford frustrated with the endless possibilities if only they were honest with the people in control. What ensues is the back and forth, hot and cold secret romance between Ford and Addison, as Addison struggles with a past that could potentially harm Callaghan's future.
IN SKATES TROUBLE is a quick read that introduces some of the background and characters to the Chicago Rebels series including Rebel's new owner Harper Chase, and her newly acquired center Remy DuPre. When Ford Callaghan reveals the truth about his relationship with Addison Williams, Ford sealed his fate, and his future with the woman he loves. The premise is energetic; the romance is passionate and intense; the characters are colorful and spirited. IN SKATES TROUBLE is a sexy and sassy start to a new series.
Own a copy
Reviewed by Sandy


"Remy!" A tall redhead wearing what looked like a band of gauze lassoing two Goodyear blimps threw her arms around his neck. "I can't believe you're here!"
The new arrival practically knocked Harper out of the way, pretzeled her stacked body around Remy's, and sucked on the Cajun's lips like an anteater. It took him a good three and a half seconds—but who was counting?—before he drew back.
"Have we met, chérie?"
"We have now, Jinx," she purred. "I just wanted to welcome you to Chi-Town. Properly."
His mouth hardened slightly. "Well, it sure is a pleasure, but right now I'm kind of in the middle of something, so I'll have to take a rain check." His eyes flickered over the woman's shoulder to where Harper was sipping on her whiskey, enjoying the show. She had a perfect view of the woman's tramp stamp—the positively poetic Get Some with an arrow pointing down—along with her above-the-waistband leopardprint thong.
Goodyear Blimps speared a look designed to put Harper six feet under twice over and then quickly recalibrated her smile for Remy. From her cleavage, she extracted a (crumpled, undoubtedly sweatstained) business card and placed it in Remy's jeans pocket. It took a few moments to ensure it was safely secured.
"The welcome offer is open-ended, Jinx."
Another wince crossed Remy's face, though Goodyear missed it as she was too busy trying to maintain her center of gravity on her totter toward the bar.
" 'The welcome offer is open-ended, Jinx ,' " Harper mimicked in her most breathless gush, adding a bout of vehement eyelash batting into the mix.
"Don't be jealous, now, Harper. I sent her away, didn't I?"


FOLLOW: Goodreads / Website / Twitter / Facebook
Originally from Ireland, USA Today bestselling author Kate Meader cut her romance reader teeth on Maeve Binchy and Jilly Cooper novels, with some Harlequins thrown in for variety. Give her tales about brooding mill owners, oversexed equestrians, and men who can rock an apron or a fire hose, and she's there. Now based in Chicago, she writes sexy contemporary romance with alpha heroes and strong heroines who can match their men quip for quip.


Kate Meader's publisher is graciously offering winner's choice of a paper copy of either FLIRTING WITH FIRE (Hot in Chicago 1) or SPARKING THE FIRE (Hot in Chicago 3) to ONE (1) lucky commenter at The Reading Cafe.
1. If you have not previously registered at The Reading Cafe, please register by using the log-in at the top of the page (side bar) or by using one of the social log-ins.
NOTE: If you are having difficulty commenting after logging onto the site, please refresh the page (at the top of your computer).
2. If you are using a social log-in, please post your email address with your comment.
3. Follow Kate Meader on Facebook.
4. LIKE us on FACEBOOK and then click GET NOTIFICATION under 'liked' for an additional entry.
5. LIKE us on Twitter for an additional entry.
6. Please FOLLOW us on GOODREADS for an additional entry.
7. Please follow The Reading Cafe on Tumblr
8. Giveaway is open to USA only
9. Giveaway runs from August 16-21, 2017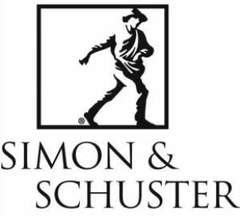 Save