Releasing The Demons / Black Bullet by L. D. Rose-Review, Guest Post and Giveaway
Black Bullet
The Order of the Senary #2
by L.D. Rose
Release Date: November 9, 2016
Genre: adult, paranormal, romance
Amazon.com / Amazon.ca /
ABOUT THE BOOK: Release Date November 9, 2016
Fledgling vampire Jonathan Kerr has just met his match.
Not even his past life as a former Marine and FBI agent could prepare him for the battle against the monster inside him, struggling to take hold. After an old nemesis of the Senary surfaces in Brooklyn, unleashing chaos and terror in the battered borough, Jon sets out to take him down. Instead, he ends up with far more than he bargained for when he clashes with the beautiful half-vampire hybrid, Lawan Knight.
After escaping near death and suffering unspeakable horror at the hands of vampires, Lawan trusts no one, regardless of species. In between bouts of drunken stupor, her only goal is to exterminate all those who've wronged her, including every member of Jon's vampire bloodline. But Jon's soulful eyes and quick smile crawls under her skin, transforming her black and white world into a hazy shade of gray.
As the days rapidly grow darker, Jon and Lawan turn to one another, but their inner demons threaten to tear them apart. The only way either of them will survive is if they overcome their greatest fear–
••••••••••
REVIEW:
The second book to what's turning out to be a really good series.
JJ was a marine, then FBI agent, now he's a human turned vampire (against his will) and holds a lot of resentment still, but he puts his skills to good use.
He was saved by the Knights (his sister is marrying one) after saving one of the hybrids life.
(There aren't many good vamps, and JJ finds it hard to come to terms with what he is)
Lawan is a knight, (the hybrids that all live in the same place, have the same father) a hybrid, but she works alone. Something really bad happened in the past, and it shaped her into the killing machine she is today.
Their first meeting is explosive, she literally kicks JJ's butt, and after leaving him coughing up blood, their next meeting should be just as explosive.
One of the hybrids (Rome) explains that although females were once made into hybrids, they were quickly eradicated. But not all of them, how Lawna slipped through the net gets revealed in the book. But he knows Lawna, and she certainly knows Rome !
The story remains at a fast pace, and like the first book in the series, it's a graphic but gripping read.
The characters slowly dance around their attraction for each other, JJ feels he doesn't deserve anyone (who could love a vampire, right?) and Lawna can't get close to anyone, and certainly not a leech. It would hurt too much to lose anyone else.
There is a sub-plot going on as well, and it's interesting how the two move along together.
I'm totally hooked on this series, and can't wait for more.
Copy supplied for review
Reviewed by Julie B.
_____________
Releasing The Demons
The Order of the Senary Series #1
by L.D. Rose
Release Date: August 19, 2015
Genre: adult, paranormal, romance
Amazon.com / Amazon.ca / B&N / BAM /
Back cover ……
Blaze Knight has been through hell and back, but the nightmares aren't over yet.
Five years after Blaze was maimed by Cyrus Chimola, a powerful vampire with a penchant for torture, he's still trying to pick up the pieces of his shattered life. As a genetically engineered mercenary with the ability to bend fire to his will and to see in infrared, Blaze's mission is to protect what's left of humanity. When Chimola and his crew return to the Bronx gunning for Blaze's blood, Blaze is forced to face the demons of his past. Hell-bent on revenge, he seeks the help of Valerie Medeiros, an NYPD detective who manages to steal his heart and save his life in more ways than one.
Motivated by her sister's gruesome death, Valerie has made it her life's goal to bury every vampire in the ground where they belong. When she brings in Blaze Knight for suspected murder, she discovers he's not only innocent, he isn't a man at all–he's a half-vampire hybrid working with a band of brothers for the U.S. military. Valerie has a hard time trusting anything with fangs, yet she quickly falls headlong into Blaze's life, a life full of darkness and horror she can't even begin to fathom. The bodies are stacking up, but Valerie can't seem to let go of this hybrid, a beautiful monster filled with pain, rage, and passion unlike anything she's ever known.
In a world where the line between good and evil is blurred, Blaze and Valerie will find danger at every turn, risking everything they've come to know and love, including one another.
••••••••••••
REVIEW:
G-Fusion project ……
Human embryos were fertilised with vampire DNA, then placed back in human women to gestate.
The experiments were deemed wrong, and the hybrids were eradicated. (Or so humanity thought) Blaze and his group of "brothers" (different mothers, same father) protect their world, the only only way they know how …..
The hybrids all have hidden talents, fire makers, healers, ice makers and telepathy, to name a few of their talents.
Blaze can generate his own heat internally and from his hands he can produce flames. A film of opal colours covers his eyes and he can only see in infrared, which is great for tracking the vampires, but otherwise useless in everyday life, so he has to wear sunglasses all the time. Tortured until he wished for death, he was rescued by one of his brothers. And now he seeks revenge on the master vampire who captured and tortured him.
Valerie is a cop with a grudge, after losing her little sister to vampires, she's made it her duty to protect the people of her town against these things, but it's a battle they aren't winning.
The vampire came out to the world (years ago) and now they rule the night, the humans live in fear, populations of cities were wiped out, and vampires claimed the cities as their own. Even daylight isn't safe, as they can use minions to do their bidding during the day.
Blaze and Valerie meet up after she arrests him for the murder of a girl he was sleeping with. But after meeting him, she knows he didn't do it, but there is something about him that isn't right. He smokes (but no visible lighter) and he won't take off his sunglasses, and all those tats, it means he's either a gang member or something else. And Valerie wants to find out more……
At first she is very wary and doesn't trust Blaze, and once she meets his brothers, her fears aren't laid to rest.
Blaze is intrigued with the female detective, and after he is released, he realises she maybe able to help him find his lovers killer, but he already has an idea who it might be.
And as the story goes along, we have a sub-plot (don't want to give too much away) but it's one of the reasons Blaze is targeted by his old adversary, and I have a feeling it could be in a few other stories that come along.
The story doesn't stop, lots of action, and very well written, it flows smoothly from one scene to another.
Blaze is a hybrid trying to redeem his past, and Valerie wants justice. Will she run when she truly knows what a monster he is ? Or will she through him and see the hybrid that hides behind the scars and sunglasses ?
Hoping all the hybrids get a book and can't wait to dive into the next one …..
Copy supplied for review
Reviewed by Julie B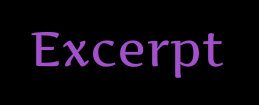 Jon only had time to take a single breath before a dark boot materialized in front of his face, the heel aiming straight for his throat. He snatched it before it made contact and twisted hard, thrusting it away from him. The limb yielded beneath his grip as his attacker collapsed beside him, metal clattering nearby. He levered to his feet, pulling a KA-BAR from his boot as pain lit up his nerves, setting his teeth on edge. His attacker was already standing, the blade of a gorgeous double-edged Kris sword pointed at his throat.
Holy shit.His opponent was female, wearing a slim-fitting black battle uniform and carrying enough artillery to outfit a small army. Her jet-black hair was tied in a long braid and a black mask covered the lower half of her face. Her dark, almond-shaped eyes revealed her Asian heritage, her skin the color of caramel. A scabbard stretched across her back, strapped to her chest, along with the M16 she'd used to tear up the warehouse.
Jon took a step back, but she didn't hesitate, launching at him with the blade. Metal clashed and sparks flew as he parried the long sword's quicksilver arcs with his dagger. Although she limped from her injured leg, her strikes were hard, fast, and precise, each blow intended to kill. He nearly tripped over the pirate's body as she backed him against the wall of the refinery, and he ducked as the blade screeched along the brick.
Before Jon straightened, he jabbed the butt of his KA-BAR into her knee and she yelped, stumbling backward. He slashed at her and caught nothing but air as she lurched away from him. She swung the Kris at his head and he raised the KA-BAR to engage and bind the sword. Both of their weapons trembled as their eyes locked on one another across the tangle of deadly metal.
And as her smoldering gaze drilled into him, he smelled it.
Dama de Noche.
The Lady of the Night, a nocturnal blooming flower he'd first smelled years ago in Nepal, when he was a human soldier. The scent was unmistakable, underlying the incense of vampire. The stench of leech didn't belong to her, but the floral aroma was all her own.
She's not a vampire.
Stunned by the revelation, Jon wavered, and she quickly took advantage of him. She sidestepped and lunged at him, sinking the blade in his shoulder. He shouted, dropping his KA-BAR as pain erupted from his dominant limb. Moving lightning fast, she yanked the blade out and sliced an arc across his chest. Luckily, she only scored his Kevlar, and as the sword swooped around again, Jon caught it with his gloved hands, silver biting into leather.
"You're a hybrid," he ground out. "I'm on your side!"
She pushed hard against him, drawing blood. "Bullshit." Her voice was a rich contralto, edged with a growl. "You reek of Temhota."
The Dama drew back and chopped at his belly, but Jon blocked her with his forearms, metal jarring against his bones. Finally, he managed to kick the blade out of her grip and it spun away, clattering to the ground. She somersaulted backward to retrieve it, but Jon caught hold of her braid in mid-air and wrenched on it. She cried out and landed face-first on the pavement, her breath audibly whooshing from her throat.
Jon wound her braid around his hand like a rope and straddled her, pinning her down. He tore the M16 off and tossed it as she writhed beneath him, fighting hard. Yanking her head up, he leaned close to her ear. "I'm not your enemy," he hissed.
Her already shallow breath quickened and her struggles intensified, her sweet scent pumping from her pores in cloying waves. Panic. Fear. Restraining her like this completely terrified her.
Jon let up, knowing it was a mistake, but the shred of humanity still left in him couldn't resist. The Dama slammed the crown of her head into his face and his retinas exploded in a staggering palette of reds, whites, and grays. His nose caved in, but not so far as to bury the bony shards into his brain. Blood poured out of him like a leaky faucet as he fell back, propping himself up on the wall of the refinery.
She was on him in an instant, chopping the edge of a flat hand into his trachea before smashing a fist in his ear. She wobbled to her feet as he struggled desperately to breathe—remember Jon, you don't have to—and she gave him a vicious kick to his solar plexus, doubling him over. The pain was terrific, a cacophony of agony echoing from every corner of his body.
Jesus Christ, she was beating the shit out of him.
The Dama stood there, shaking, the fabric of her fallen mask fluttering to the ground. Jon blinked, trying to clear his blurred vision as she picked up her sword. He stole a glimpse of her face as she flung the mask up with the blade and caught it. A tattoo marked her cheek, the black symbol unmistakable but jagged, as if she'd thrashed during the process.
The same mark he'd painted on his chest lay branded on her face—the emblem of the Temhota.
Jon yanked down the neckline of his shirt, much like he had with the pirate, but this time he wiped at the mark, smearing it. The Dama paused in front of him, eyes narrowed, a gash marring her forehead. Even with the mark of his enemy on her face, she was breathtaking, and he didn't have much breath left to spare.
"Not real," he said past swollen lips, lifting trembling fingers stained with both paint and blood. "No mark."
"But you are a leech." She pointed the serpentine blade at the hollow of his throat.
He nodded, swallowing iron. "I work with the Senary. I used to . . . I used to be human. I'm not what you think I am."
"You stink of them." Her lip curled in a snarl.
He nodded again, every muscle in his body screaming. "Because I'm one of them. Yet I'm not."
Brilliant. Maybe a few of those bony shards made their way into his brain after all.
She flipped the sword deftly and held it in a two-handed grip, the sin qua non of impending decapitation. Her dark eyes didn't have the cat-like gleam signature to vampires, but hate and anger bled through them anyway.
"Makes no difference to me."
A Gritty Gotham by L.D. Rose
First, I'd like to say thank you for featuring me on your blog!
My name is Linda (writing as L.D. Rose) and I'm a doctor by day and author of dark PNR/UF by night. Today I'll be talking about the world I created in The Order of The Senary series and my inspiration for the setting in the current books, RELEASING THE DEMONS and BLACK BULLET.
Although both novels are dark paranormal romances, they're very heavy on urban fantasy, likely influenced for my love of all things gritty and metropolitan. This series takes place in the alternate present, in a dystopian New York City. I adore NYC and lived just north of the Big Apple during my medical school training. The sights and sounds of 469 square miles of concrete populated by 8.5 million people inspired me in so many ways, from the gothic architecture to the people watching to the visions of "what if?" What if vampires finally rose out of the darkness and attacked all of the major cities in the world? Where would humans run, hide, and would they fight back? How would they handle this evolutionary shift in power?
And hence, the premise for these crazy stories bloomed.
The Order of The Senary is one of a few groups of hybrid mercenaries genetically engineered by the U.S. government to exterminate vampires. Being half vampire themselves, they all undergo a constant battle between the monster and human inside them. Although they were socialized with humans as children, they grew up on military bases, trained to hone their powers (or the "side effects" of their hybridization, like pyrokinesis, telekinesis, and shapeshifting to name a few) and to become lethal killers. The psychological and physical trauma they endure is intense, but it's all for the "greater good" of the human race. Taught to despise all things fanged (besides their own brothers), their love for their fellow man knows no bounds, but they're banned from developing intimate relationships with others.
Until they each meet their own illicit partner, whether human, vampire, or something else entirely. 😉
Want to learn more? Check out the first novel, RELEASING THE DEMONS, available at all Amazon stores in both print and eBook. The second novel, BLACK BULLET, just released last month and I'm thrilled to share this vision of a dark world where love, brotherhood, and loyalty is the best means of survival.
Hope you enjoyed this post and thank you for stopping by!

L.D. Rose is a neurotic physician by day, crazed writer by night, and all around wannabe superhero. She writes paranormal romance and urban fantasy, but she's been known to delve into horror, sci-fi, and medical suspense on occasion. L.D. Rose is a PAN member of the RWA, FF&P, NEC-RWA and CoLoNY. She currently lives in Rhode Island with her studly hubby, her hyperactive boxer, and her two devious cats.
Sign up for her newsletter for the latest on the Senary, sneak peeks, giveaways, and other fun stuff: http://eepurl.com/bKvuXD. You'll receive a free horror short story with sign-up!
You can also join her street team on FB for more shenanigans. 😉 DEVOUR THE NIGHT: https://www.facebook.com/groups/15447…
Where else to find her:
Website: www.writerldrose.com
Amazon Author Page: www.amazon.com/author/ldrose
Facebook: www.facebook.com/writerldrose
Author page: www.facebook.com/ldroseauthorpage
Twitter: www.twitter.com/ld_rose
Goodreads: www.goodreads.com/ldrose
Pinterest: www.pinterest.com/writerldrose
Tumblr: www.writerdoc.tumblr.com
Book Bub: www.bookbub.com/authors/l-d-rose

L.D. Rose is offering an ecopy of book one RELEASING THE DEMONS in The Order of the Senary Series to ONE (1) lucky commenter at The Reading Cafe.
1. If you have not previously registered at The Reading Cafe, please register by using the log-in at the top of the page (side bar) or by using one of the social log-ins.
NOTE: If you are having difficulty commenting after logging onto the site, please refresh the page (at the top of your computer).
2. If you are using a social log-in, please post your email address with your comment.
3. LIKE L.D. Rose on Facebook
4. LIKE us on FACEBOOK and then click GET NOTIFICATION under 'liked' for an additional entry.
5. LIKE us on Twitter for an additional entry.
6. Please FOLLOW us on GOODREADS for an additional entry.
7. Please follow The Reading Cafe on Tumblr
8. Giveaway open Internationally

9.. Giveaway runs from December 27-31, 2016