DEADLY SILENCE (Blood Brothers #1) by Rebecca Zanetti-Review, Book Tour & Giveaway

DEADLY SILENCE
Blood Brothers #1
by Rebecca Zanetti
Release Date: October 4, 2016
Genre: adult, contemporary,paranormal, romantic suspense
Amazon.com / Amazon.ca / B&N / KOBO / BAM /Google Play / iBooks / Indiebound
ABOUT THE BOOK: Release Date October 4, 2016
DON'T LOOK BACK
Under siege. That's how Ryker Jones feels. The Lost Bastards Investigative Agency he opened up with his blood brothers has lost a client in a brutal way. The past he can't outrun is resurfacing, threatening to drag him down in the undertow. And the beautiful woman he's been trying to keep at arm's length is in danger…and he'll destroy anything and anyone to keep her safe.
Paralegal Zara Remington is in over her head. She's making risky moves at work by day and indulging in an affair with a darkly dangerous PI by night. There's a lot Ryker isn't telling her and the more she uncovers, the less she wants to know. But when all hell breaks loose, Ryker may be the only one to save her. If his past doesn't catch up to them first…
••••••••••••••
REVIEW: DEADLY SILENCE is the first installment in Rebecca Zanetti's contemporary, adult BLOOD BROTHERS paranormal, romantic suspense series-a spin off from her SIN Brothers series. This is brooding investigator Ryker Jones, and paralegal Zara Remington's story line. You do not have to have read the original series to enjoy DEADLY SILENCE but for cohesion, backstory and connection I recommend reading The Sin Brothers series as several of the characters cross over, and the ongoing conflict continues from the original series.
Told from several third person points of view DEADLY SILENCE follows several paths: Ryker Jones and The Lost Bastards Investigative Agency are searching for a serial killer-the FBI is struggling with the investigation and the Jones brothers are running a side investigation of their own. Meanwhile paralegal Zara Remington has found herself caught in a legal conundrum between friendship and professional ethics; Ryker and Zara's friends with benefits relationship becomes something more when Zara finds herself threatened by an unknown source; and the past is catching up with the Jones brothers who have been targeted for extinction along with their youngest charge.
Ryker is an over protective, dominant alpha male who has issues of control. His overwhelming need to 'protect' the woman with whom he is falling in love comes with some questionable actions and aggression. Zara is a woman who struggles with a relationship that has no potential future; and a friend is struggling with an impending divorce and is desperate for some financial help. Together Ryker and Zara must traverse a minefield of threats, as well as any threat to their possible future. The $ex scenes are numerous, graphic and provocative.
For fans and followers of Rebecca Zanetti's SIN BROTHERS series you will recognize the ongoing conflict as the Jones brothers try to stay under the radar as it pertains to Dr. Isobel Madison aka Sylvia Daniels, and the covert government agency using experimental DNA to make the perfect super soldier. The continuing trope ventures into another direction as two more 'family of brothers' are brought into the fold. All of the brothers are 'created' in one way or another; they are experiments of Dr. Isobel Madison-a woman who is determined to destroy that which she made.
We are introduced to Ryker's 'brothers'-Heath and Denver Jones; and welcome the return of Jory, Shane, Nate and Matt Dean (Sin Brothers series), as well as the next generation of super soldiers Chance, Wade, Kyle and Greg who were introduced in the Sin Brothers series as well. Zara's friend and lawyer Brock Hurst knows that his friend and co-worker is in some kind of trouble; and Sheriff Cobb- a abusive b*astard who wants retribution against the Jones brothers for sins of the past. Dr. Isobel Madison aka Sylvia Daniels returns with bigger plans for the soldiers she created.
There is quite a bit happening throughout DEADLY SILENCE with a large ensemble cast of secondary and supporting characters that cross over between the two series. As an introductory story line DEADLY SILENCE follows several subplots where much of the conflict has yet to be resolved.
DEADLY SILENCE is a suspense filled tale with plenty of action, chaos, twist and turns but a familiar story line as Rebecca continues to focus on the genetically engineered super soldiers of Dr. Isobel Madison aka Sylvia Daniels. The premise is engaging; the characters are spirited and intense; the romance is passionate and emotional.
Copy supplied by the publisher through Netgalley
Reviewed by Sandy
Heat from his body washed over her, but she lifted her head to meet his gaze. "We don't have a relationship."
He smiled then, and the curve of his lips held more determination than amusement. "I'm not letting you run, and I'm certainly not letting you hide, baby. Although neither of us has been in this for the long haul, I'm staying in Wyoming for the moment. The first thing that's going to happen is I'm going to figure out who dared put a hand on you and make sure it doesn't happen again."
For the first time, she saw a side of him that gave her true pause. In the long haul, he'd be unbearably possessive. Why did that give her an intriguing sense of safety? "Knock it off," she snapped in his face. "Get out of my business."
That quickly, she found her back against the door and her front pinned by hard male. His hands planted on either side of her neck, his thumbs at her jaw, forcing her to look at him. "Something you need to understand and pretty damn quick is that your business is my business right now." His thumb swept up and over the offensive bruise on her face.
"Step back." Her voice trembled.
He ignored the very calm order. "No. You don't want to tell me who did this? Fine. I'll find out on my own, and I'll have the name by the time I pick you up for supper. What you don't want to do is deal with him or his case until I have that name. Kicking him in the balls might've just pissed him off more, and now you've let a bully stew on it for a while, which might be dangerous for you. Got it?"
"You have no right to interfere," she whispered.
"Baby, I've been fuckin' you for months. That gives me every right." Anger glowed dark in his eyes.
"We're done. Get out."
His eyes softened. "You shouldn't make statements you can't back up."
She shoved against his ripped abs.
He didn't move a millimeter.
And then he did.
His head dipped, and his mouth found her neck and wandered up to her ear. His teeth scraped, and then his tongue licked the slight wound.
Of its own volition, her body did a full tremble.
He leaned back. "That."
Her mind fuzzed.
His mouth slammed down on hers. She knew his kiss—often dreamed about it. Not soft and sweet . . . not even lustful. It was dangerous. From day one, she'd tasted danger on his tongue, and it burned her hotter than she'd ever been.
Never had she dated a bad boy, but after living her desired routine-driven life for years, she'd craved adventure, and he filled that need. He drew out a wildness she hadn't realized she possessed.
He held her flush against the door, kissing her hard, sending a craving along her nerves that almost hurt. His tongue went to work, his left hand keeping her jaw open for him. His right hand found her hip and dragged her against the obvious bulge in his jeans. By the time he released her, she'd stopped thinking completely.
"What time are you finished today?" he asked, his breath heating her face.
"Fi-five," she stuttered.
He leaned back and gently put her to the side. "Stay in the office until I come for you at five, Zara." He ran his thumb across her bottom lip. "Cross me on this, baby, and I ain't gonna be gentle." He had already shut the door behind himself before she could take a whole breath.
She blinked several times, her fingers going to her still-tingling mouth. What had just happened?

Deadly Silence Top 5 List
Top 5 Actors to play main characters
1) Hugh Jackman would make a wonderful Ryker Jones from Deadly Silence. He's intense, smart, dangerous, and sexy. Very, very, very, sexy. There's a picture of him next to a motorcycle on Pinterest, and it's perfect.
2) Jason Momoa is one of my favorite actors of all time. He's sexy and smart…and he looks amazing without his shirt. He's also tall, dark, and so intense. Great hero material here.
3) Emily Rose is the actress who played the lead on Haven. She's smart and spunky, and I think she'd make a great heroine in any of the books.
4) Salli Richardson-Whitfield is beautiful, intelligent, and so graceful. She played Dr. Blake on the Eureka series, and I thought she was fantastic.
5) Chris Pratt makes for a great hero as well. It's not only his looks (which are very nice), but his obvious sense of humor. It'd be a lot of fun to cast him.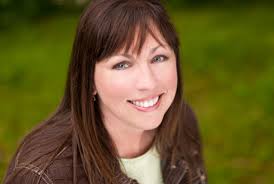 New York Times bestselling author Rebecca Zanetti has worked as an art curator, Senate aide, lawyer, college professor, and a hearing examiner – only to culminate it all in stories about Alpha males and the women who claim them. She is a member of
RWA, has won awards for her works throughout the industry, and has a journalism degree with a poly sci emphasis from Pepperdine University as well as a Juris Doctorate from the University of Idaho.
Growing up amid the glorious backdrops and winter wonderlands of the Pacific Northwest has given Rebecca fantastic scenery and adventures to weave into her stories. She resides in the wild north with her husband, children, and extended family who inspire her
every day-or at the very least give her plenty of characters to write about.