Dare to Hold (Dare to Love #6) by Carly Phillips-Review and Book Tour
Dare To Hold
Dare to Love #6
by Carly Phillips
Release Date: April 14, 2015
Genre: adult, contemporary, romance
Amazon.com / Amazon.ca / B&N / KOBO /
ABOUT THE BOOK: Release Date April 14, 2015
Some women always get it right. Kindergarten teacher, Meg Thompson, on the other hand, consistently makes the wrong decisions — and she is currently single, pregnant and alone. Meg is determined to make changes in her life, to be a better mother than her own had been. No revolving door of men. No man, period. Just a single-minded focus on her baby. Her resolution would be easier to keep if not for hot cop, Scott Dare. He insinuates himself in her life, making Meg want to believe in happily ever after, even if history has taught her to know better.
When Scott Dare hears Meg's friends are determined she have a night of hot sex, before her life changes forever, he decides that man must be him. Their one night is mind blowing and life altering. And Scott, a man already burned by his ex-wife, finds himself all in anyway. While protecting Meg from her violent ex and becoming part of her increasingly complicated life, he's falling hard and he can't seem to find distance. Not when their bodies respond to each other with such heated intensity and he's drawn to her unique combination of strength and vulnerability.
But Meg's future is one Scott has accepted he'll never have, even if his growing feelings say otherwise …
•••••••••••••••••
REVIEW: DARE TO HOLD is the sixth installment in Carly Phillips' adult, contemporary Dare to Love romance series focusing on the Dare family siblings and half-siblings. This is police officer Scott Dare, and kindergarten teacher Meg Thompson's storyline.
SOME BACKGROUND: Patriarch Robert Dare kept secret a second family from his first wife and children. Each storyline will focus on one of the Dare siblings; the relationship between the two families of adult children; and a father who is trying to amend for the sins of the past.
Told from alternating third person points of view, DARE TO HOLD follows the building relationship between Meg and Scott. Meg finds herself in a difficult position-single, pregnant, and an abusive ex bent on destroying her life and the child she now carries. Enter Scott Dare, an over protective, alpha male who will claim Meg as his own-but first he must stop the threat against Meg and her unborn child.
Meg has a habit of falling for the wrong type of men-bad boys with attitude and in this Meg believes she has stumbled back into the same pattern with the likes of Officer Scott Dare. Scott wants to prove to Meg that she is not the sum of her past but their one-night stand leads Meg to believe that old habits die hard. When Meg's ex becomes more aggressive, Scott takes Meg under his protection, and in doing so, will begin to fall in love when it is the last thing he wants to do.
The likeable, engaging and colorful secondary and supporting characters include some of Meg's fellow coworkers at school; Olivia and Dylan ( Dare to Touch 5) ): Ian and Riley (Dare to Love 1); Tyler Dare-the owner of Double Down Security, as well as a number of other Dare siblings. Meg's ex Mike, as well as his long suffering parents Lydia and Walter play an important role in Meg's future choices.
DARE TO HOLD is an intoxicating and enjoyable storyline; a building romance between two broken people whose past controls the present. There are moments of drama, heartbreak, seduction, romance and love resulting in a happily ever after for another Dare sibling and the woman he loves. Carly Phillips's Dare to Love series is addicting – she will capture your imagination and your heart.
Copy supplied by Netgalley.
Reviewed by Sandy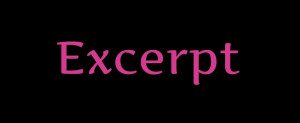 Some women always managed to get it right. To make the right choices, to pick the right man, to nail this crazy thing called life. Meg Thompson, on the other hand, managed to end up single and pregnant. But she couldn't regret the baby growing inside her, and from now on, she was determined to get things right.
She pulled on her favorite pair of jeans, tugged them up over her hips, and unsuccessfully attempted to close the button. She grunted and lay down on the bed, pulling the sides closer together but no luck. She wriggled, sucked in a deep breath, and tried again, only to end up huffing out a stream of air in frustration.
"Didn't these fit just last weekend?" she asked herself, peeling the denim off her legs and tossing them onto the floor with a groan.
She glanced down at her still-flat stomach, placing her hand over her belly. "How could something I can't see or feel cause so much upheaval in my life?" And how could she love the baby growing inside her so much already?
A vibrating buzz told her someone was sending her a message. She checked her phone.
Lizzy: Almost ready?
Meg sighed. Her best friend, Elizabeth Cooper, was due to pick her up in ten minutes. Girls' night out. Or, in Lizzy's words, hookup night and Meg's last chance for a hot, no-holds-barred fling before she started to show and her sole focus became being a new mom. Meg was up for girls' night, but no way would she be picking up a stranger for a one-night stand. Her days of choosing the wrong men were over. Mike was the last in a long line of sucky choices. So not only didn't she trust her judgment when it came to the opposite sex, it no longer mattered. She was finished relying on men to define her or make her happy.
"Right, baby?" She patted her belly and headed to her closet for a pair of elastic-waist leggings.
* * *
Meg and her friends settled into their seats at Mel's, a popular spot for casual drinks after work and on the weekends. Mel's was a dimly lit bistro with a wood-fired oven and grill in the back, dark mahogany-looking tables throughout, and a funky bar where people gathered. Meg loved it here.
She waved to the waiter, who stepped over to their table.
"What can I get you ladies?"
The girls ordered alcoholic drinks, and the good-looking waiter turned to Meg.
"I'll have a club soda. With a lime."
"Going for the hard stuff, I see." He winked and scribbled down her order.
Meg smiled. "Designated driver." Which wasn't a lie. Lizzy might have picked her up, but Meg would be the one driving home.
She glanced around at the women she'd ignored for a long time in favor of her asshole ex and, unfortunately, her baby daddy. She was grateful these women were here for her now because Meg had a bad habit of dropping friends in favor of men. Men she looked to for the love and acceptance she'd never received from her own father she barely remembered. Meg sighed and rested her chin on her hands. Her childhood memories included a string of Alicia's boyfriends who came and went from her young life.
Her mother had set a pattern Meg unconsciously followed. First she'd latched on to Dylan Rhodes, the one and only good guy in her life. He'd been her high school boyfriend and her rock until they broke up before going to college, and then Meg began emulating her mother's taste by choosing men who always took advantage one way or another.
Luckily she and Dylan had reconnected when they'd moved back to Miami years later, but Meg had over-relied on Dylan instead of standing on her own two feet. It took Dylan falling hard for another woman to wake Meg up to her too-needy ways. Dylan was her friend, but he was now Olivia Dare's husband. And Meg was determined to be independent. Everything the way it should be.
"Earth to Meg." Lizzy waved a hand in front of her eyes.
Meg blinked, startled. "Sorry. Just got lost there for a minute."
"Nowhere good, from the look on your face." Lizzy tilted her head to one side, her long blonde curls falling over her shoulder. "Everything okay?" Her friend studied her, her brown eyes soft and concerned.
Meg smiled. "Couldn't be better. I was actually thinking about the changes I've made—that I'm determined to keep making in my life. And it's really good to be out with you guys," Meg said, meaning it.
"It's great to be out with you too," Lizzy said.
The waiter stopped by the table and passed out their beverages. Meg took a long sip of her cold soda, appreciating the way it eased her dry throat.
"Well, you must be doing something right because you're glowing," Lizzy said.
"It's the pregnancy hormones," Meg muttered.
"No, seriously. You look beautiful," her friend insisted.
Meg smiled at her. "Thank you."
Allie Mendez, the office secretary and the third woman in their posse, slipped her cell into her purse and leaned closer to join the conversation. "Maybe I should get myself pregnant, because Lizzy's right. You're gorgeous."
Meg blushed. "And you two need glasses."
"Not if the guys at the next table are any indication. Look. The blond one can't take his eyes off you!" Lizzy said, her voice rising in excitement.
Oh no. All Lizzy needed was a target and she'd be aiming Meg his way all night. "I'm sure he's looking at one of you. Not the pregnant woman in the elastic-waist pants." Lizzy and her blonde beauty or Allie and her olive skin and luscious curves attracted men wherever they went.
"You must not have looked in a mirror before leaving the house," Allie told her, a frown on her pretty face.
"Oh, look! He's coming this way. Now remember. There's nothing wrong with getting yourself some before your life gets serious." Lizzy nudged her arm.
"I don't want some," Meg muttered. "If he's so hot, you should—"
"Hi, ladies," the man said, bracing an arm on the back of Meg's chair.
"Hi!" Lizzy said too brightly.
"My friends and I would like to buy you all a drink." He spoke to the table, but his eyes were on Meg.
She shook her head. "We were just having a private convers—"
"We'd like that," Allie chimed in.
"Mind if we join you then?" he asked, making Meg wonder if he was dense, oblivious, or just that ego-driven.
In response, Lizzy slid her chair away from Meg, making room for the other man to sit. Which, after grabbing his chair and pulling it over to the table, he did. His pals joined them too.
Meg shot her friend an annoyed look.
"Give him a chance," Lizzy mouthed behind the man's back.
Rob, Mark, and Ken, they said their names were, as conversation began to flow. Ken was the one closest to Meg, and with his light hair and coloring, he definitely resembled his Barbie-doll namesake. Even if she were interested in a hookup, a preppy man who liked to talk about himself wouldn't be her choice. She disliked his wandering hands even more.
He brushed her back.
She stiffened.
He sat forward so their shoulders touched. She shoved her chair in the opposite direction.
Somehow he ended up close beside her again, his thigh touching hers.
She was all too ready to go home, but her friends seemed to like the guys they were talking to, and she didn't want to ruin their time by being rude to Ken. She wouldn't leave with him, but she'd be pleasant while they were here.
"So what do you do for a living?" he asked.
"I'm a kindergarten teacher."
He blinked, long lashes framing green eyes. "That's … brave."
"Don't like kids?" she asked, none too sweetly.
He fake-shuddered. "Not for a good long while. But you must have a decent pension plan?" he asked, back on the subject he liked best. Ken was a stockbroker and investor, and soon she found herself listening to all the ways she could save more money by investing with the best of the best. Him, of course.
She hid a yawn behind her hand, and when her bladder informed her she needed a trip to the restroom, she nearly groaned out loud in relief.
"If you'll excuse me, I need to go … freshen up. I'll be back in a few minutes." Meg rose and Ken followed, helping her pull out her chair.
Allie met her gaze. "Gentleman," she mouthed in approval.
Meg swallowed a groan.
"I'll be waiting," Ken said as she walked away.
"Oh, please don't be," she said to herself, making her way to the bathroom at the far back of the restaurant.
She spent a long time in the restroom, checking her phone, swiping some gloss on her dry lips, and washing her hands, twice, in her effort to stall returning to the table.
When she did, she paused by Lizzy's chair and whispered in her friend's ear. "I'm going to bail. I'm not up to this. I'm really sorry. Will you be okay driving?"
"Of course. I barely had a sip. But I can leave and take you home."
She shook her head. "No need. You seem to be hitting it off with Mark. I can get Uber," she said of the car service in most cities, including Miami.
"I'd be happy to drive you," Ken said.
She hadn't realized he'd left his seat and had overheard them.
"No, really. Stay and have fun. I'm just not feeling too well." Which was a lie, but it was nicer than go away, I'm not interested.
Which was ironic, since not too long ago, Meg would have been all too willing to see where things went with a guy who showed her any interest at all. Maybe the baby really was changing her, making her more self-reliant and aware as well as giving her better taste in men.
"Then you really shouldn't go home alone," Ken said, grasping her forearm.
Oh no, he didn't. She pinned him with an annoyed glare. "Let. Go." And what was it about her that attracted assholes anyway? she asked herself, as she tried to extricate herself without resorting to insults or calling management.
Lizzy jumped up from her seat just as the jerk released her arm, and a familiar voice reverberated in her ear.
"Touch her again and you'll answer to me."
SERIES SPOTLIGHT and REVIEWS
DARE TO LOVE
(Dare to Love #1)
by Carly Phillips
Release Date: January 10, 2014
**FREE ebook** :Amazon.com / Amazon.ca / B&N / KOBO / The Book Depository
ABOUT THE BOOK:
Since finding out his father had another family on the side, Ian Dare swore to be the upstanding, responsible man his cheating parent had never been. When it comes to his relatives, he gives his all but in relationships he offers the bare minimum. But one glimpse of sensual Riley Taylor arouses his dominant and protective instincts and Ian is entranced. He will do anything to possess her … and does. But any future with Riley must include him extending an olive branch to the half-brother who is a constant reminder of the pain he'd rather forget.
Independent and always in control, Riley Taylor makes no apologies for choosing men carefully. Relationships have never been a priority and she believes herself hardened to domineering men – until she meets charismatic Ian Dare. He manages to turn a simple kiss into an all out assault on her senses and when he takes control in the bedroom, she's stunned to discover she likes it. As their affair heats up, they soon realize they complete each other in ways neither imagined. But Riley's past is closer than she cares to remember, and her struggles with Ian's dominance might just cost her everything.
•••••••••••
REVIEW: DARE TO LOVE is the first installment in Carly Phillips's adult, contemporary Dare to Love erotic romance series focusing on the Dare family of siblings and half siblings. This is CEO business entrepreneur Ian Dare and Riley Taylor's storyline.
Told from alternating third person perspectives, the premise of the storyline is the building relationship between Ian Dare and Riley Taylor but also introduces the eight Dare siblings-all children of Robert Dare who kept secret a second family from his first wife and children. Each storyline will focus on one of the Dare siblings; the relationship between the two families of adult children; and a father who is trying to amend for the sins of the past.
Riley Taylor's best friend is Alex Dare-the half brother of millionaire businessman Ian Dare and Riley's potential new boss. When Alex discovers that Riley is currently involved with his older brother, old wounds continue to bleed as past transgressions and painful family history come full circle. Alex does not want Riley dating his brother, and Ian does not want Riley running back to Alex every time something goes wrong. When Riley's past becomes her present, Riley's issues of trust continue to pull her in another direction knowing that Ian will be hurt in the process.
The relationship between Riley and Ian is quick to develop; an insta lust/love storyline where our leading couple immediately connect with one another at first sight. From their introduction at a Robert Dare's birthday celebration, Ian and Riley have felt the attraction but working for Ian Dare meant keeping secret their relationship from staff and employees. When Ian oversteps his authority with Riley's immediate superior, Riley knows that, like her, Ian has issues of trust and control. There is plenty of push and pull, and fear of rejection. The many $ex scenes are erotic and hot; Ian is an alpha and dominant male, and likes to play around in the bedroom, the office and the shower.
The reader is briefly introduced to all the Dare siblings but much of the supporting role comes through with Alex Dare-a professional football player, whose love for Riley is that of a brother, but once could have been something more-there is a definite family history with issues of control. Riley's step-mother is her rock and support, while Alex takes on the role of big brother and protector. The Dare family patriarch-Robert Dare-tries to make amends with his eldest son; and Ian's mother tells a different side of the story of what happened so many years before.
Carly Phillips DARE series is about family, issues of trust, and falling in love. There are moments of heartbreak and betrayal; pain and anguish; and the revelation that the children cannot atone for the sins of the father. DARE TO LOVE is a quick read; a romantic but predictable storyline with a happily ever after for Ian and Riley. If you like a steamy sex with your romance then DARE TO LOVE is the perfect place to start.
__________________
DARE TO DESIRE
Dare to Love #2
by Carly Phillips
Release Date: April 10, 2014
Amazon.com / Amazon.ca / B&N / KOBO / The Book Depository
Quarterback Alex Dare, had it all — an all-star football career with the Tampa Breakers and his choice of willing women — until a severe injury forces him into early retirement. When he is offered a ground-breaking position with a rival team, he's intrigued, but there's a catch. He'll be working alongside the same woman he hasn't been able to get out of his head for too long.
Social worker Madison Evans grew up in foster homes and knows first hand what it means to have-not. She isn't impressed by Alex Dare's wealth or charm. Not since she fell hard for him once before, only to discover she was just one of his too-easy conquests. This time around Madison refuses to succumb to Alex so easily.
But Alex wants Madison. And if there is one thing Alex does well, it's to get what he wants. The playboy athlete must prove he's got game in more places than on the field. He means to prove that he's a changed man but no sooner does he begin to break through Madison's defenses when a new opportunity comes knocking and threatens her new-found trust. Can he make Madison take a risk and dare to love?
_______________
DARE TO SURRENDER
(Dare to Love 3)
by Carly Phillips
Release Date: July 15, 2014
**ebook only 99¢** Amazon.com / Amazon.ca / B&N / KOBO / The Book Depository
ABOUT THE BOOK:
After ending a relationship to a cheating, domineering man, Isabelle Masters takes off in her leased Mercedes, only to be arrested for grand theft and hauled to a local police station. To her surprise, she is rescued by the most unlikely person possible, Gabriel Dare, a man she's been attracted to for far too long. Gabe offers Isabelle freedom along with an invitation to Eden, an exclusive island resort where everything and anything is possible.
Although Gabe yearns to possess Isabelle, he knows all too well he must fight his primitive need to bind her to him, and instead help bring out the independent woman she yearns to become – or risk losing her for good.
A woman who needs to run her own life. A man who needs to exert control. Can she surrender to his erotic demands without losing her sense of self once more?
•••••••••
REVIEW:  DARE TO SURRENDER is the third installment in Carly Phillips adult, contemporary Date to Love erotic romance series focusing on the Dare family of cousins and siblings. This is hotel and nightclub owner Gabriel Dare and former designer Isabelle Masters's storyline. Each story in the Dare to Love series can be read as a stand alone. There is also cross over with the 'Invitation to Eden' series focusing on an exclusive island club called Eden- where all of your fantasies really do come true.
Told from alternating first person (Isabelle) and close third person (Gabriel) points of view, the premise follows Gabriel and Isabelle's building relationship. When Isabelle fled her abusive and cheating boyfriend, she found herself under arrest and in custody for grand theft auto. Her ex had contacted the local police and Decklan Dare was the presiding officer upon Isabelle's arrest. When his brother Gabriel appears, reminding his brother about a prior engagement, Isabelle recognizes Gabriel from their previous encounters through their mutual membership at the local country club and her ex boyfriend's connections. Gabriel offers his place as temporary shelter for Isabelle, hoping that she will consider it a permanent move.
There is a prior connection between our leading couple, and in this the sexual relationship is quick to build. Gabriel is a man who likes control in his life and in his bedroom-with a little bit (not too much) of bondage and discipline on the side. When Isabelle's ex returns to make trouble, she knows it is time to leave and strike out on her own. Isabelle needs time to figure out who and what she wants to be, and in this, Gabriel finds himself needing and wanting Isabelle more than ever before. The $ex scenes are fun and intimate.
The secondary and supporting characters include Gabriel's brother Decklan, and their sister Lucy who offers Isabelle a chance to help with the opening and design of the latest Club Eden. The cross over finds Lucy and Isabelle on an island vacation where Gabriel ensures that his time allows for he and Isabelle to rekindle their relationship.
DARE TO SURRENDER takes a detour from the original Dare family of siblings. Gabriel, Decklan and Lucy are the cousins-children of Robert Dare's deceased brother-and in this the series expands to incorporate a larger number of family members and potential stories.
DARE TO SURRENDER is a fast paced, romantic and sexy storyline. There are moments of uncertainty in the wake of past histories, but our couple endeavor to push forward hoping for the happily ever after they both want and deserve. Carly Phillips does an amazing job cohesively blending two series together that makes for an enjoyable and well-rounded read.
__________________
DARE TO SUBMIT
Dare to Love #4
by Carly Phillips
Release Date: September 8, 2014
Amazon.com / Amazon.ca / B&N / KOBO / The Book Depository
ABOUT THE BOOK: Decklan Dare knows about the unexpected loss of loved ones and for this reason, he values control in all areas of his life. Amanda Collins enjoys the freedom she finds in casual encounters without the emotional connection a relationship brings. They meet and their physical attraction is mutual but both experience feelings that could run deeper – if they drop their guard and let each other in. Decklan is first to trust, but when he discovers the secret Amanda's been hiding, will he forgive? Or will he rebuild every wall before she has a chance to explain?
________________
DARE TO TOUCH
Dare to Love #5
by Carly Phillips
Release Date: January 11, 2015
Amazon.com / Amazon.ca / B&N / KOBO / The Book Depository
ABOUT THE BOOK:
Olivia Dare, executive director of the Miami Thunder, and team travel director Dylan Rhodes share more than just a passion for football. Their chemistry is explosive–their feelings for each other intense. Yet Olivia has ended things for reasons he still can't fathom and she won't explain.
Unwilling to let something special go so easily, Dylan has been pursuing Olivia ever since. When the Pro-Bowl takes them to the tropical paradise of Hawaii, Dylan is determined to make sure their time together isn't all business. What happens in paradise is life altering but once Olivia admits her deepest secret and fear, will Dylan still want the forever he's been pushing for?
•••••••••••••••
REVIEW: DARE TO TOUCH is the fifth installment in Carly Phillips contemporary adult Dare to Love erotic romance series focusing on the Dare family. This is Olivia Dare, executive director of the Miami Thunder, and team travel director Dylan Rhodes storyline-a friends to lovers trope that finds Olivia reluctant to lose her heart-once again.
Told from third person point of view, the storyline follows Olivia and Dylan's building relationship as they work together towards a common goal. As the Pro Bowl approaches, our couple find themselves trying desperately to keep one of their players from falling off the grid but influence from outside family members find the all star player succumbing to family demands.
Olivia is one of the original Dare siblings first introduced in Dare To Love-the daughter of Robert Dare who had kept secret a second family from his first wife and children, and a man who continues to disappoint his now adult kids. With a past mired in loss and betrayal, Olivia is unwilling to suffer through any more heartbreak but soon finds herself falling in love with Dylan Rhodes.
Dylan's family history is shrouded in secrets and abandonment, and he fully understands Olivia's need to protect her heart, but Olivia's history of heartbreak and family loss finds our heroine unsure about a future with Dylan or any man who is looking for a family and more.
The prior relationship between our couple has already been established, first introduced in Dare to Love book 1. Their sexual chemistry is palpable; their attraction to one another mutual and addicting. Dylan and Olivia have danced around one another but the time has come for Dylan to claim Olivia as his own. The numerous $ex scenes are passionate, intimate and compelling-again, with a little bit of kink on the side.
The secondary and supporting characters include Ian and Riley (Dare to Love #1); Olivia's brother Scott; Dylan's ex girlfriend; as well as Dylan's sister and her family . Several of the Dare siblings and cousins make a cameo appearance lending familiarity and continuity to the storyline.
DARE TO TOUCH brings the focus of the series back to the original Dare siblings with Olivia and Dylan's story. Carly Phillips keeps the reader's attention with the ensemble cast of characters for whom we want nothing more than a happily ever after. Carly's storyline's are fast paced, erotic, alluring and inviting. She will 'dare' you to keep reading-one love story at a time.
Copy supplied by Netgalley.
Reviews by Sandy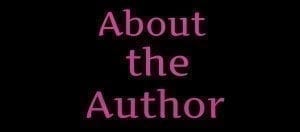 New York Times and USA Today Bestselling Author Carly Phillips N.Y. Times and USA Today Bestselling Author Carly Phillips has written over 40 sexy contemporary romance novels that today's readers identify with and enjoy. After a successful 15 year career with various New York publishing houses, Carly is making the leap to Indie author, with the goal of giving her readers more books at a faster pace at a better price. Her Serendipity books will still finish up in January/February 2014 via Berkley as planned. Carly lives in Purchase, NY with her family, two nearly adult daughters and two crazy dogs who star on her Facebook Fan Page and website. She's a writer, a knitter of sorts, a wife, and a mom. In addition, she's a Twitter and Internet junkie and is always around to interact with her readers. You can find all information about Carly at her website and other social media sites …
Website/ / Goodreads / Twitter /Facebook