DIRTY RICH ONE NIGHT STAND by Lisa Renee Jones-Review and Excerpt Tour
RELEASE DAY special ebook ONLY 99¢
Amazon Kindle / Amazon Paper book / Amazon.ca / Amazon.uk / Amazon.au /
Don't own a Kindle? Download the FREE Amazon Kindle App for your mobile device or pc
ABOUT THE BOOK: Release Date October 18, 2017
That's all it was supposed to be. Her. Him. Pleasure. And then a fast goodbye. He's a stranger. And yet, he's not. She knows him even though he doesn't know her.
He's the powerful attorney, now world-renowned after coming off the trial of a century which was publicized across the country. And I'm one of the reporters that sat in his courtroom.
I watched him, studied him, got to know him from afar which isn't hard since I know his exact brand of confidence, arrogance, and wealth.
I know his type. I've dated his type. Which is why when I happen to come face to face with him, when sparks fly and heat simmers between us, I know what happens if I say "yes" to Reese Summer.
I know he'll taste like sin and sex, even before he kisses me.
I know he'll feel like pleasure and passion, even before he touches me.
I know he'll demand more than I want to give, and yet, because I dare to give myself to him, the result will be deliciously hot.
I know that I will not leave his bed without being utterly, completely sated.
And I know that I will leave the next morning anyway.
And so, I do.
And so, he follows.
And as chase begins my question becomes: Is Reese Summer THE one or is he really just a dirty, arrogant lie that should have stayed a one night stand?
•••••••••••
REVIEW: DIRTY RICH ONE NIGHT STAND by Lisa Renee Jones is a contemporary, adult, stand alone, erotic romance storyline interconnected with the author's Walker Security and the Tall, Dark and Deadly series. This is successful and prominent attorney Reese Summer, and attorney/writer/columnist Cat Maxwell's story line.
Told from dual first person perspectives (Cat and Reese) DIRTY RICH ONE NIGHT STAND follows the building relationship between attorney Reese Summer, and writer Cat Maxwell. Cat's latest assignment is to cover the 'trial of the century'- coverage that will earn Cat another book deal but a deal she refuses to due to the terms presented. Enter defense attorney Reese Summer, the man with whom Cat will fall in love, and the man who wants more than a 'dirty rich one night stand'. What ensues is the building relationship between Cat and Reese, and the potential fall out when several conflicts of interest cross over to threaten our couple's happily ever after. As the trial gains momentum so too does the building love between our leading couple-a love that is tested when circumstances tear Reese and Cat apart.
Cat is a former attorney; a reluctant attorney whose interest now lies in covering and reporting about some of the sensational trials. Attracted to defense attorney Reese Summer, their back and forth, acrimonious relationship hides a continuous simmer of palpable sexual energy and attraction. Burned in the past, Cat doesn't do relationships and isn't the one-night stand kinda girl but she is willing to push her emotions aside for a chance with the dark and brooding Reese Summer- a chance that could threaten more than her heart.
The relationship between Reese and Cat is one of immediate attraction but an attraction that is caught between the heart and the head. Cat knows to get involved with Reese Summer could quite possibly be a conflict of interest but Reese is willing to risk it all for a chance with our story line heroine. The $ex scenes are intimate, intense and seductive.
We are introduced to Cat's family: father Mike, and brothers Reid and Gabe Maxwell-all high powered attorneys; and younger brother Daniel, an engineer who made his way down to Texas, far from the world of law; Reese's siblings Dylan and Stacey; and their feuding parents; as well as Royce and Lauren Walker, and Blake and Kara Walker of Walker Security.
DIRTY RICH ONE NIGHT STAND is a story of seduction; of heartbreak, of passion, of controversy. The premise is dramatic and provocative; the characters are energetic and dynamic; the romance is captivating and emotional. Lisa Renee Jones writes a moving and imaginative story line of raw love and broken lives.
My only complaint is the cover which does not match the description of the story line heroine; and there were NO lace masks involved in their sexual play.
Check out the author's TALL, DARK and DEADLY 4 book boxset ONLY $6.99 or FREE with KU at: Amazon.com / Amazon.ca /
Copy supplied for review
Reviewed by Sandy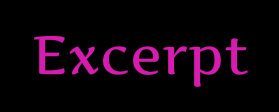 "You're as perfect as I knew you would be," he says, his voice managing to be both sandpaper and silk on my nerve endings, as he adds, "and almost as naked as I want you to be."
The idea that he has wanted me as much as I have wanted him does funny things to my stomach, but more so, delivers an unexpected wave of illogical vulnerability. This is sex. The end. I don't want or need to feel anything more. I want and need him naked and fucking me now, fast, hard. That's safe. Desperate to find that safe place, to shift the control from him to me, I push to my toes, my breasts molding to his chest, and press my lips to his lips. They are warm, and he is hard everywhere I am soft.
And his response to my kiss, the answering moan I am rewarded with, is white-hot fire in my blood that he ignites further with a deep, sizzling stroke of his tongue. He slants his mouth over mine, deepening the connection, kissing me with a fierceness no other man ever has, but then some part of me has known from moment one that he is like no man I have ever known. Which explains why he is everything I want. And nothing about this night is what I expected, any more than this man is anything I can control.
But there is something intensely arousing about the idea of trying.
As if claiming I am reaching for the impossible, he molds me closer, his hand between my shoulder blades, his tongue playing wickedly with mine, but I meet him stroke for stroke, arching into him. He cups my ass and pulls me solidly against his erection. He wins this one. Now I am the one moaning, arching into him, and I welcome the intimate connection. I burn for the moment he will be inside me.
But I also want him to burn for this just as much as I do, and I need to touch this man. Really, really, need to touch him. My hand presses between us, and I stroke the hard line of his shaft. Reese tears his mouth from mine, pressing me hard against the pillar supporting the window again, and when his hands leave my body, when his palms press to the concrete above me again, I sense his withdrawal is about control. I was winning. I confirm that as reality when our eyes lock, and the dash of fire in his eyes is lit by one part passion and one part challenge.
"If I slide my fingers between your legs right now," he says, "are you wet for me? Are you ready for me?"
Website | Facebook | Instagram | Twitter | Pinterest | Goodreads
New York Times and USA Today bestselling author Lisa Renee Jones is the author of the highly acclaimed INSIDE OUT series.
In addition to the success of Lisa's INSIDE OUT series, she has published many successful titles. The TALL, DARK AND DEADLY series and THE SECRET LIFE OF AMY BENSEN series, both spent several months on a combination of the New York Times and USA Today bestselling lists. Lisa is also the author of the bestselling the bestselling DIRTY MONEY and WHITE LIES series. And will be publishing the first book in her Lilah Love suspense series with Amazon Publishing in March 2018.
Prior to publishing Lisa owned multi-state staffing agency that was recognized many times by The Austin Business Journal and also praised by the Dallas Women's Magazine. In 1998 Lisa was listed as the #7 growing women owned business in Entrepreneur Magazine.
Lisa loves to hear from her readers. You can reach her at www.lisareneejones.com and she is active on Twitter and Facebook daily.