Don't Blackmail The Vampire (Sons of Kane #2) by Tiffany Allee-Review and Blog Tour
Don't Blackmail The Vampire
Sons of Kane #2
by Tiffany Allee
Release Date:
Genre: contemporary, adult, paranormal, vampire
Amazon.com / Amazon.ca / Amazon.uk/ Barnes and Noble / KOBO /
ABOUT THE BOOK: Release Date April 28, 2014
Rachel Davis will do anything to get her sister out of a bad relationship with her fiancé. Even if it involves a few fibs, a little breaking-and-entering, and blackmailing the fiancé's potential boss, Charles, for his help. So what if the handsome Charles happens to be a vampire?
Charles Wright has found the perfect way to trap the man threatening his brother's wife: cozy up to him, get invited along on the skiing trip, and then search for incriminating evidence. How much better that audacious but gorgeous Rachel is just as eager to nail the bastard. As far as he's concerned, there's nothing wrong with a little blackmail between two consenting adults. Especially when it's time for Rachel to pay up.
••••••••••••••
REVIEW: DON'T BLACKMAIL THE VAMPIRE is the second instalment in Tiffany Allee's contemporary adult Sons of Kane paranormal romance series. This is Rachel Davis and vampire Charles Wright's story. Although it is the second in the series, Don't Blackmail The Vampire can be read as a standalone without too much difficulty.
Told from third person POV, the storyline follows Rachel and Charles as they set up Rachel's future brother in law who is also the number one suspect in a series of threats against Charles future sister in law Alice. The fact that Charles is a vampire adds a heightened sense of mistrust as far as Rachel is concerned because her ultimate goal is to prove to her sister Kristen that Brent (her fiancé) cannot be trusted. As Charles and Rachel begin to pull Brent into their web, the threats against Charles's SIL are mounting. Rachel's heart is set on proving to her sister that Brent is no good and sets out to break up their relationship blackmailing Charles in the process.
The relationship between Rachel and Charles is slow to develop as a good portion of the storyline finds our couple engaged in a series of mishaps in order to find out the truth about Brent. Rachel and Kristen have a difficult time when it comes to trust and Rachel is determined to prove that no man can be trusted with their hearts or their love-in this, there is the push and pull of anxiety where Rachel's heart is concerned. Charles wants a relationship with Rachel but Rachel is afraid of getting hurt and her only concern is proving Brent is slime. Her need and all encompassing desire to end her sister's relationship blinds Rachel to what would become of the aftermath with the results.
The world building continues from book one-Don't Bite The Bridesmaid-with the inclusion of Alice and Noah (Charles's brother) who give a familiarity to the storyline but their story is not necessary to understand what is happening in the current plot as Tiffany reveals the information where needed.
DON'T BLACKMAIL THE VAMPIRE is a quick paced, humorous look at the paranormal. The characters are likeable and colorful; the sex scenes are hot and seductive; the conversations reveal the backstory and history that brought everyone to the present.
Tiffany Allee writes a captivating storyline that will please the romance as well as the paranormal lover-in all of us.
Copy supplied by the author.
Reviewed by Sandy
_____________________
DON'T BITE THE BRIDESMAID
A Sons of Kane Novel, Book One
Genre: Light Paranormal Romance
Publisher: Entangled Publishing (Covet)
Length: Novel
Release Date: May 27, 2013
Amazon.com / Amazon.ca / Amazon.uk/ Barnes and Noble / KOBO /
Alice Shepard needs one thing: a date for her sister's wedding. And not just any date. A hunk who will make her fiancé rue the day he left her for her best friend. Her drop-dead gorgeous neighbor fits the bill—even if he is a bit quirky and never comes out during the day—and Alice has downed just enough appletinis to ask him. But she makes it quite clear that there will be no funny business.
Spending a week on a cruise ship full of humans while sleeping close to his sexy next-door neighbor sounds like a helluva bad idea to vampire Noah Thorpe. But his friends need time to get him out of a shotgun wedding—a vampire bonding that will tie his fate to a female vampire he's never met. And Alice's offer comes at just the right time.
What could possibly go wrong?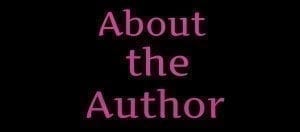 CPA-turned-romance-author Tiffany Allee used to battle spreadsheets in Corporate America, and now concentrates on her characters' battles to find love. Raised in small-town Colorado, Tiffany currently lives in Phoenix, AZ, by way of Chicago and Denver. She is happily married to a secret romantic who tolerates her crazy mutterings.
She writes about ass-kicking heroines and the strong heroes who love them. Her work includes the suspense-driven From the Files of the Otherworlder Enforcement Agency series which revolves around a group of paranormal cops solving crimes and finding love, and Don't Bite the Bridesmaid, a lighthearted paranormal romance (Entangled Publishing).
Tiffany has an MBA in accounting and nearly a decade of experience in corporate finance. All super useful stuff for a writer who spends far too much time trying to figure out fun ways to keep her characters apart, and interesting ways to kill people (for her books—of course!).
Connect with Tiffany:
Website: http://tiffanyallee.com/
Facebook: https://www.facebook.com/authortiffanyallee
Twitter:  https://twitter.com/TiffanyAllee
Blog:  http://tiffanyallee.com/blog/
Goodreads:  https://www.goodreads.com/author/show/5420367.Tiffany_Allee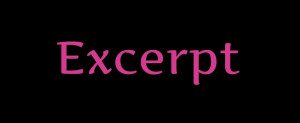 Excerpt #2
"We got nowhere," Rachel whispered, fumbling with her key card. Dammit. She could barely get her door open—no wonder she struggled with skiing.
"We'll do better tomorrow, I'm sure." Charles took a step back, and the door finally blinked green at her. Without pausing long enough to think about what she was doing, she shoved the door open and grabbed his arm, and pulled him into the room with her.
The door slammed shut behind them, and she felt along the wall, trying to find the light switch.
"If you wanted me in your bed, you could have asked. Although I am digging this 'drag me along and have your way with me thing,'" he said.
"As if." There—hah! The switch. Light flooded the room, and relief flooded her. Silly, because the vampire could attack her just as easily in the light as in the dark, but it made her feel better anyway.
Not that he looked ready to attack. A bemused expression covered his face. And really, she wasn't sure it was an attack that she feared from him now. At least, not the suck-her-blood kind of attack.
"I mean, it's not that I couldn't get into the scenario you seem to have in mind. Would you like to club me over the head, too, before you drag me the rest of the way to your bed?"
She chose to ignore that. "I can't believe how charming you aren't. We made no progress tonight."
"First, I'm quite charming. I keep telling you how charming I am, so I'm not sure why you keep forgetting. Brent was practically preening for me, he wants the job so badly. Second, I laid groundwork tonight. Your sister thinks I'm charming and mysterious and a good friend for rescuing you from that snowbank."
She stopped pacing, still facing away from him, and said, "Thanks for that, by the way."
"Saving damsels in distress is all in a day's work for your friendly local vampire."
She turned to face him. "Oh my God, are you messing up Spider-Man quotes to impress me or something?"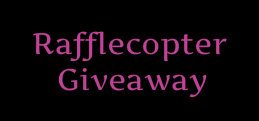 NOTE: The Reading Cafe is NOT responsible for the rafflecopter giveaway. If you have any questions,please contact the tour promoter.