Drew and Fable Forever (Drew & Fable 3.5) by Monica Murphy-Release Day Promotion and Review
Drew and Fable Forever
Drew and Fable 3.5
by Monica Murphy
Genre: New Adult, contemporary, romance
Release Date: January 14, 2014
.99cents :  Amazon.com / Amazon.ca / Amazon.uk/ Barnes and Noble / KOBO /
ABOUT THE BOOK:
Monica Murphy returns with her most beloved characters, Drew and Fable, in this eBook original 40,000-word novella that brings her bestselling New Adult series full circle.
Fantasy. How I ended up with NFL player Drew Callahan, the guy every woman wants, is beyond my wildest dreams. All I know is that once he chose me as his one and only, I sure wasn't looking back. I had past wounds and he showed patience and concern—even taking responsibility for my messed-up kid brother. Now, once again, he's found a way to blow my mind: an exotic wedding and honeymoon miles and miles away from home. What else could a girl ever ask for?
Reality. Now the honeymoon's over. Drew's football schedule takes him on the road constantly, while I need to stay put and look after my brother until he finishes high school—because God knows our sorry excuse for a mother won't. I know Drew loves me with all his heart, and I'll always be over the moon about him. This just isn't how I imagined our life as newlyweds . . . dealing with the distance, missing him all the time. But we've gone through hard times before. We can get through this, too, right? We're Drew and Fable, together forever. At least I hope so. . . .
REVIEW: DREW AND FABLE is the latest storyline (novella) in Monica Murphy's contemporary, new adult series focusing on twenty something Drew Callahan and Fable. The storyline advances the series four years as we watch our leading couple fall deeper in love while contemplating their future.
The premise follows Drew as he embarks on his professional football career as a quarterback for the San Franciso Forty Niners. While Drew is away, Fable must learn to live as a professional athlete's wife-always the focus of gossip and the paparazzi, Drew and Fable will be forced into the spotlight on more than one occasion.
Fable's brother Owen plays a more significant role in this particular novel in preparation for his upcoming storyline to be released later in 2014. At the end of the book, Owen will be in his second year of college and becomes a more integral part of Drew and Fable's life. And Drew and Fable's life is to about to become a lot more busy.
Monica Murphy has written an emotional storyline that will answer many questions; close some doors and open several others. For fans of the series, Drew and Fable Forever is the perfect story with just the right amount of sensuality, love and happily ever after.
Reviewed by Sandy
•••••••••••••••••••••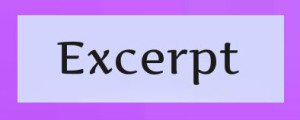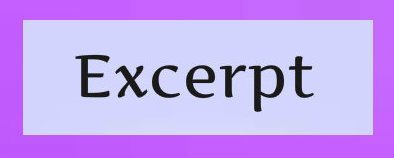 "We should check out Ocean Avenue tomorrow," Drew whispers close to my ear, amusement tingeing his deep voice.
"What? Are you serious?" Even though I've come to terms with being here, it doesn't mean I want to linger and make it a serious vacation. Besides, Drew needs to get back home so he can resume practice.
"Well yeah, remember the spot where we kissed?" His eyes are warm as they search my face, filled with so much love I feel my heart swell.
"Yes," I whisper achingly. "Of course I remember."
"I want to go back there." He tucks a strand of hair behind my ear, his index finger lingering on my skin. "I want to kiss you again in that little alley and remember how wet we were from the rain. How nervous I was. I was scared you might reject me."
I'd felt the same way. We'd dealt with much of the same feelings and fears and hadn't even known it.
"I want to take you to that store where you got the dress that just about killed me and buy you whatever you want," he continues, his fingers drifting across my jaw. My eyes flutter closed as memories rush back at me. "I want to sit outside the dressing room and have you come out to show me every single thing you're trying on."
That he remembers all the little details sends a thrill of pleasure spiraling to the very depths of my soul.
"And then I want to wander off for a bit and let you do whatever you want, secretly hoping that you'll send me a text that says marshmallow. Though if you don't that's okay because I'll send you one instead." He offers up a crooked smile and the sight of it cracks my heart wide open, overflowing with so much pure love for him I want to cry. "Because we made a deal. Whenever we see or hear that word, the other comes running. I'll always be the one to rescue you, Fable. You never have to worry about that."

FOLLOW: Goodreads/ Website/ Facebook/ Twitter
New York Times and USA Today bestselling author Monica Murphy is a native Californian who lives in the foothills below Yosemite.
A wife and mother of three, she writes New Adult and contemporary romance for Bantam and Avon. She is the author of One Week Girlfriend and Second Chance Boyfriend.