Edge of Betrayal (Edge #4) by Shannon K. Butcher-Dual Review and Giveaway
Edge of Betrayal
Edge #4
by Shannon K. Butcher
Genre: adult, contemporary, paranormal, romance, suspense
Release Date: November 4, 2014
Amazon.com / Amazon.ca / Amazon.uk/ Barnes and Noble / KOBO / The Book Depository
About the book: Release Date November 4, 2014
The covert organization known as the Edge is in full rescue mode, having been ordered to find the victims of the dreaded Threshold Project—and also to bring Adam Brink into the fold. Brink previously worked for Threshold, and may know how to stop the terror.
Mira Sage knows Adam's dark past. She's created a database of Threshold survivors whose lives were destroyed by the experiments of the twisted Dr. Stynger—and is driven to save them. If working with the duplicitous Adam will help her, she'll play along.
Even as Mira secretly seeks to prove Adam is still a traitor, Adam has his own agenda that no one must discover. But when the two find their goals pointing in the same direction, Mira will be tested to believe in the one man she can't trust. The one man she can't resist…
•••••••••••••••••••••••••••••••
Sandy's Review
REVIEW: EDGE OF BETRAYAL is the fourth book in Shannon K Butcher's contemporary, adult EDGE slightly paranormal, romantic suspense series.
BACKGROUND: The EDGE is a group of elite, military trained personnel who have all been 'conditioned' and 'trained' as killing machines, and are somehow linked to a 20 year old experimental operation known as The Threshold Project. The Threshold Project was a failure that left many children, who are now adults, on the brink of psychological collapse and physical destruction. The Edge is a private security company backed by Payton Bainbridge (a former member of The Threshold Project), and owner Bella Bayne who search for the victims of Dr. Stingyer and Dr. Sage. With the inclusion of female victims of The Threshold Project the Edge series is eerily similar to the premise behind Christine Feehan's Ghostwalker series.
Told from third person point of view, the focus of EDGE OF BETRAYAL is former Threshold Project member and new EDGE agent Adam Brink and Mira Sage-the daughter of Dr. Richard Sage-the man who controls the Threshold experiments. The premise follows Mira as she is partnered with Adam, a man she believes has betrayed her fellow EDGE members and the victims of the Threshold project, and the man she once thought could be 'the one.' Following orders from the very people who 'created' him, Adam (in the hopes of finding the identity of his missing brother) returned an unwilling and frightened Mira to her father. Fast forward and Mira has not forgiven Adam for his betrayal. Dr. Richard Sage used, abused and experimented with Mira, and Adam's connection to her father has fueled Mira's need for revenge and escape.
The relationship between Mira and Adam is complicated. One-time lovers, Adam's betrayal has destroyed Mira's confidence in herself. Partnered together with Adam will force Mira to take a hard look at the man who is currently on everyone's radar knowing that at any moment his training and the psychological control of The Threshold Project could leave another trail of destruction and pain. Mira is a woman unsure of her future; her emotional state has been affected by the experiments and abuse by her father; and her current status is literally unknown.
The secondary characters include some of the previous storyline agents, as well as agents Riley, Sophie and Gage. Sophie and Riley's relationship is a secondary storyline of romance and love. The world building continues such that the co-administrators of The Edge, Payton Bainbridge and Bella Bayne maintain their search for more victims of The Threshold Project but with each discovery, something new and more discouraging destroys their hope of retrieval and recovery.
EDGE OF BETRAYAL (and the EDGE SERIES) is a fast paced, imaginative and compelling storyline about power and control; where building the ultimate soldier results in destroyed lives and destroyed minds; broken hearts and broken promises. Shannon K Butcher will capture your imagination as she weaves a fascinating tale of intense pain and idealistic goals.
Barb's Review:
Edge of Betrayal by Shannon K. Butcher is the 4th book in her Edge series. In this book, Mira is our heroine. Mira is Clay's (previous book hero) best friend, and her father is the evil scientist, Dr. Sage, who was killed in the last book.
Adam is our hero, but until the very end, he was thought to be an enemy, who used Mira to help Dr. Sage. But what Mira didn't know was that Adam was doing what he did to find his long lost brother. Bella, who owns the Edge agency, hires Adam to help them continue to work at finding all the victims of Dr. Sage. Mira hates Adam, and she doesn't believe he is now good. But she is forced to team up with Adam, as Bella has assigned them to find a victim.   They all still have to worry about Dr. Stynger, who was Sage's protégé, and she is just as bad as he was.
The experiments done by Sage and Stynger were brainwashing done on many children, and they need to find these children now grown up, to save them from unknown danger.  What follows is a very exciting action packed storyline with Mira's life in danger, as there are some unexpected surprises in store. I cannot tell you more without giving spoilers.
The romance between Adam and Mira is slow to build, as Mira is afraid to trust him. Adam cares very much for Mira, but he understands that he hurt her before. It was very nicely done, though I thought that Mira was too quick to misjudge Adam, especially once she realized she loved him.
Shannon Butcher continues to give us a wonderful exciting, on the edge story that flows so well into the next book. Once again, I could not put the book down until I reached the end. Mira and Adam were a great couple, with all their flaws. There was a secondary romance with Riley and Sophie.  Edge of Betrayal is another wonderful edition to this series. I look forward to the next book, which belongs to Gage.
Copy supplied by the publisher through Netgalley.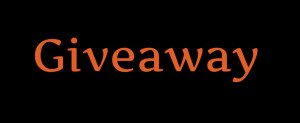 Shannon's publisher is offering a paper copy of EDGE OF BETRAYAL to ONE (1) lucky commenter at The Reading Cafe.
1. If you have not previously registered at The Reading Cafe, please register by using the log-in at the top of the page (side bar) or by using one of the social log-ins.
2. If you are using a social log-in, please post your email address with your comment.
3. Please LIKE us on FACEBOOK and click GET NOTIFICATIONS
4. Please LIKE us on Twitter for an additional entry.
5. Please LIKE us on GOODREADS  for an additional entry.
6. Please LIKE Shannon K Butcher Books on FACEBOOK.
7. Giveaway is U.S. only

8. Giveaway runs from November 5 to 10, 2014