FORD ( 7 Brides for 7 Soldiers #7 ) by Samantha Chase-Review & Excerpt Tour
FORD
7 Brides for 7 Soldiers #7
by Samantha Chase
Release Date: September 12, 2017
Genre: adult, contemporary, romance
Amazon.com / Amazon.ca / B&N / KOBO / iBooks /
ABOUT THE BOOK: Release Date December 12, 2017
There are three things Ford Garrison wants more than anything: to build, to report to no one, and the chance to live his life without the prying eyes of the good folks of Eagle's Ridge. Having spent ten years in the Navy as part of their construction battalion, he was able to live out most of that dream. Two out three wasn't bad, right? Now that he's out of the service, things aren't falling into place quite as easily as he hoped and he ends up back home with all eyes on him.
It wasn't as if Callie had gone out of her way to end up in Ford's path, but somehow that happened all on its own and the town gossips were having a field day! Could she help it that she was living in the house Ford had hoped to claim as his own or that the work on his grandmother's ranch meant they were living not fifty-feet away from each other?
Ford was determined to come home, do a job to help his grandmother and leave. Callie James is a distraction and she represents everything he has spent years running away from. Now he's at odds with his friends, his family and himself about where his home and future are going to be.
Could he walk away from Eagle's Ridge a second time?
•••••••••••
REVIEW: FORD by Samantha Young is the seventh and final instalment in the multi-authored 7 BRIDES FOR 7 SOLDIERS romance novella series focusing on 7 former military heroes (family and friends) who return to their home town of Eagle's Ridge. This is thirty year old Navy sailor and carpenter Ford Garrison, and twenty six year old kindergarten teacher Callie James' story line. FORD can be read as a stand alone without any difficulty. Any important information from the previous story lines is revealed where necessary. Some of the characters cross over between story lines and authors.
Told from dual third person perspectives (Ford and Callie) FORD looks at the building relationship between Ford Garrison, and Callie James. When Ford got the call that his beloved eighty-eight year grandmother's house had been damaged in a recent storm our hero returns home to discover that the once feisty woman now lay injured in the hospital with less than happy prospects for a return to her once independent lifestyle and way of living; and a childhood acquaintance is currently renting the cottage on the family owned property. Enter Callie James, Eagle's Ridge newest kindergarten teacher and the woman with whom Ford will fall in love. What ensues is the building romance between Callie and Ford, and the potential fall-out as Ford finds himself trapped between family obligations, and his need to run from everything Eagle's Ridge represents-both past and present including the small town gossip, and never quite meeting the expectations of his otherwise successful parents and kin, in this Ford's attitude is a bit disconcerting; the maturity level is questionable as he struggles to accept what is and what could be.
Ford Garrison had no idea what his grandparents had in store for his future but returning to Eagle's Ridge our hero discovered more than he could have ever imagined including the knowledge that his heart truly belonged in the town in which he grew up. Callie James has had a crush on Ford for as long as she can remember but Ford's need to escape the small town mentality and busybodies of Eagle's Ridge meant there was an expiry date on their growing love-a love Callie knew was about to break her heart. As Ford struggles between head and heart, Callie begins to pull back fearing the loss of the man that she loves. The $ex scenes fade to black or are mostly implied.
All of the previous 7 BRIDES FOR 7 SOLIDERS story line 'heroes' make a cameo appearance or play a secondary and supporting roles. We are introduced to Ford's beloved grandparents Ben and Margaret Garrison, his parents as well as Callie's mother Ruthie James.
FORD is a story of family and friendship; expectations and revelations; falling in love and letting go of the past. The premise is heart warming; the characters are colorful and dynamic; the romance is passionate.
READING ORDER
Book 1 – RYDER by Barbara Freethy
Book 2 – ADAM by Roxanne St. Claire
Book 3 – ZANE by Christie Ridgway
Book 4 – WYATT by Lynn Raye Harris
Book 5 – JACK by Julia London
Book 6 – NOAH by Cristin Harber
Book 7 – FORD by Samantha Chase
Copy supplied for review
Reviewed by Sandy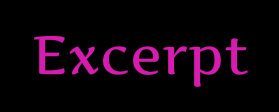 "What are you working on out here? More wreaths?"
With a soft laugh, she pulled back and stepped out of his arms. "I am. Doing something like this is normally very soothing for me. When I got home, I came right out here rather than going into the cottage."
"And did it help?"
Callie shook her head. "Unfortunately, it was so quiet out here, and I've already made four of these wreaths so I didn't even have to think about what I was doing."
"So your mind immediately went to your mom."
She nodded. "Exactly."
Stepping around her, Ford examined the wreath. It looked exactly like the one she had given him for his grandmother's front door, but now he took the time to look at the details. It seemed so simple at first glance, but when he realized how much time went into weaving the lights and how tedious that could be, he was more than a little impressed. The vine was fragile, and he knew he'd more than likely crush some of it if he tried to do it himself.
Unable to help himself, he reached for one of Callie's hands and studied it. It was small and delicate. Her fingers were slim and smooth. No wonder she could do work like this. He looked at her face and saw her studying him, her expression serious.
And Callie rarely looked serious or intense. Her features were always relaxed or smiling. This was…different.
He brought her hand to his lips and kissed her palm. "I was just noticing how intricate this work is," he said gruffly. "I'm a little in awe of what you do."
"Me? But…what you do is so much more—"
Ford placed a finger over her lips and shook his head. "I'm in awe of you," he repeated, and slowly pulled her in close again.
Callie's lips parted on a soft gasp as her eyes met his. And those beautiful eyes seemed to have a million questions in them, and Ford only had one answer.
He kissed her.
Slowly. Sweetly. He savored her as she melted against him. She hummed as her arms wrapped around him and in that instant, Ford knew what he had to do.
He lifted his head and looked down at her. Her lips were wet and her cheeks were flushed and she was the most beautiful woman he'd ever seen. So many nights over the last week they'd been like this, and right now, Ford knew he wanted more.
"Come home with me, Callie," he murmured against her lips before resting his forehead against hers.
"Yes."
Never had a single word sounded sweeter.
Goodreads / Twitter / Website / Facebook /Instagram / Newsletter / Bookbub /
Samantha Chase is a New York Times and USA Today bestseller of contemporary romance. She released her debut novel in 2011 and currently has more than forty titles under her belt! When she's not working on a new story, she spends her time reading romances, playing way too many games of Scrabble or Solitaire on Facebook, wearing a tiara while playing with her sassy pug Maylene…oh, and spending time with her husband of 25 years and their two sons in North Carolina.