FULL BLAZE (Firehawks #3) by M.L. Buchman-Review and Blog Tour
Amazon.com / Amazon.ca / Amazon.uk/ Barnes and Noble / KOBO / The Book Depository
ABOUT THE BOOK: Release Date December 2, 2014
When Australian helicopter pilot Jeannie Clark rescues wildfire photographer Cal Jackson from a raging burnover, she doesn't know she's bringing aboard a firebrand. Cal is quickly recruited for MHA's covert operations that reach far beyond the flames. Together Jeannie and Cal are assigned to an overseas operation with a lot more at risk than burning trees. And they'll need all the skill, love, and trust they can muster if they're going to survive the heat of this jungle battle.
•••••••••••••••••
REVIEW: FULL BLAZE is the third installment in M.L.Buchman's adult, contemporary, romantic action suspense Firehawks series focusing on an elite group of fire fighting experts-helicopter pilots, fighters, jumpers and more. Firehawks series is a spin-off from M.L. Buchman's Night Stalker military/romance/suspense series. Several characters cross over throughout the series but each book can be read as a stand alone without too much difficulty. Any important information from previous storylines is imparted where necessary. This is Australian helicopter pilot Jeannie Clark and award winning wildfire photographer Cal Jackson's story.
Told from third person point of view, the storyline follows the men and women fighting the Grandstone Canyon Fire above Santa Barbara, California. The hotshot crew of fire fighters have been in the middle of the action for close to a week when Cal Jackson found himself in need of rescue-separated from the fire fighters-who were doing their job. Enter helicopter pilot Jeannie Clark – personally put out when she is ordered to rescue what she believes is an interloper in the world of fire rescue. As the fires above Santa Barbara continue to burn, the fire between Jeannie and Cal will smolder with attraction and lust.
Like the previous storyline, there is more to the story than fighting fires. Our intrepid crew will be flown to a secret location where the US Navy is keeping tabs on a terrorist organization in East Timor. As the guerillas set fire to villages and towns, the Firehawks will be called in to determine who and what is at the heart of the destruction. Cal will become an integral part of the Firehawk team when he is able to visualize and see more than the naked eye.
The relationship between Cal and Jeannie is quick to develop as there is an immediate attraction to one another. Cal is more than just a wildfire photographer- he has experience fighting fires and will become a valuable asset to the team. His hides the emotional and physical scars from his past and in this the team commander will begin a thorough background check before Cal becomes a permanent member of the Team. The sex scenes are mostly implied with seductive and passionate imagery.
There is some unnecessary repetition as it concerns Jeannie's background and family history. The family lost everything in a devastating fire and the author relays this information on numerous occasions but does not take it to the next level. The loss does not seem to affect Jeannie's ability to focus and therefore I am curious as to the constant barrage of repetitive information. I would have liked more information about Cal's past as his history is mired in abuse and neglect.
The secondary characters include some of the previous storyline couples including the Majors Mark and Emily Henderson from the original Night Stalker series, as well as former fire jumper Steve Mercer and Carly from book one in the Firehawks series- Pure Heat. Steve's drones keep the Firehawks one step ahead of the fire.
M.L.Buchman's storylines are infinitely detailed in technical terminology from military flight to fire fighting lingo. There is an enormous amount of professional, mechanical and technical information communicated to the reader as the storyline builds towards its' fiery conclusion.
FULL BLAZE is another suspense filled and action packed story of the unsung heroes who fight the forest fires and risk their lives. M.L. Buchman's fantastic imagery and exquisite detail brings the story to life-you can almost feel the burn as the flames wash over our storyline heroes. There are moments of intense fear, drama and thrills when the helicopters circle over and above the deadly flames hoping to strike a direct hit in their attempts to quell the fire. The Firehawks and Night Stalker series will captivate your imagination with their spirited and intelligent look at the men and women who risk their lives everyday.
Copy supplied by the publisher through Netgalley
Reviewed by Sandy

Cal enjoyed the ride as they flew high over Santa Barbara, the Pacific Ocean stretching out to fill the horizon as they approached it. Jeannie had left him feeling immensely mellow. He'd never been with anyone who responded to him with such heat, nor offered it right back. And usually heat left him simply greedy for more. Jeannie doused the fires in him just as effectively as she did with her chopper, as if she'd somehow washed his insides clean as well.
Tell her, you idiot.
"You're an incredible woman, Jeannie Clark of the dark-red hair." He watched her as she checked something on her instrument panel, then adjusted their heading, ushc a tiny shift that he knew it was a delaying tactic. It was okay, he could wait. There were only the two of them and a breathtaking morning light aboard Jeannie's Firehawk.
"Why?"
"Let's see. Chronological or order of importance?"
"Give me a break, Hotshot."
"Not a chance, Helitack. I could start by enumerating your womanly curves and just how much I enjoyed them last night."
"And this morning."
"Reverse chronological, then since we're covering last night."
She puttered and turned to glare at him.
"Watch your heading, Helitack," he ordered her, though she hadn't wiggled off her flight path in the slightest.
She continued to glare for a long moment before abruptly laughing and turning back forward.
Damn! Why were both of his cameras in the bag? That laugh had lit her up brighter than the morning sun. It was the first time he'd heard it up close rather than across half a camp, and it transformed her from merely incredible to downright magnificent. What in the hell was he doing presuming to even be aboard this woman's chopper? He had no more qualifications to be here than… Cut it out, Cal. She invited you. That's enough. Enough for now, anyway.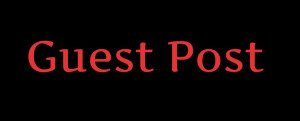 The Helitanker Girls of MHA
Full Blaze by M.L. Buchman
He'd fallen in with the helitanker girls of Mount Hood Aviation. Cal had heard about them and dismissed the stories as exaggerated because they were told by men about firefighting women. Women were a rare breed in wildfire, so the grunts either gunned for them, placed them on impossible pedestals, or, more typically, did both.
This particular female pilot had done a damn neat bit of flying to save his behind. And she said that her teammate was unbelievably better. So maybe the pedestal was deserved in this case.
HELITANKERS
First off, a helitanker is any helicopter used as a tanker for fighting wildfires. A Firehawk is a Sikorsky Black Hawk able to lift ten tons. It can siphon a thousand gallons of water out of any body of water: lake, swimming pool, or ocean in under forty-five seconds and then deliver it with pinpoint accuracy.
And one of the great joys of the series has been discovering the women who fly these helicopters.
ORIGIN IN ANOTHER STORY
It all began back with then Captain Emily Beale in The Night is Mine (Night Stalkers #1). She was the first woman of The Night Stalkers and formed up an elite team of women. And fell in love with the best man who ever flew, Major Mark Henderson.
After leading the Night Stalkers women through:
• Kee Smith –I Own the Dawn
• Connie Davis –Wait Until Dark
• Lola LaRue –Take Over at Midnight
Emily and Mark retired from the Army to raise their daughter. (much to this writer's shock! I thought Emily had many more Night Stalkers books to go, but she insisted otherwise.) Now she still flies, leading Mount Hood Aviation's helicopter fleet against forest fires.
The real-life Night Stalkers of the U.S. Army's 160th Special Operations Aviation Regiment are the best helicopter pilots on the planet. It was a joy to make Emily one of their best. To say that she sets a high standard would be an understatement.
Emily's passion for her crew and protecting "her women" defines who she is.
THE MHA TEAM
In Pure Heat Emily must confront a third-generation firefighter.
Carly Thomas has trained herself to be one of the finest Fire Behavior Analysts in the business. After initial resistance, she is won over by Emily's incredible skill and deeply ingrained calm. Carly herself shares many of those traits. She is steady, difficult to fluster.
and is driven to fight fire from a deep rooted need that goes back to the loss of her father.
In Full Blaze Jeannie Clark expands the team. Yes, fire is the enemy—such a deep-seated enemy that it drives her as hard as it does Carly.
But Jeannie is a very different woman from the two blonds of MHA. She is brunette and Australian. But where Emily and Carly function from a place of studied perfection, Jeannie is a "natural." It gives her a…looser style.
She tried to mirror Emily's every move. Jeannie could feel herself smooth out when Emily did, but she couldn't do that rigid control for long. The woman was textbook and Jeannie was more seat of the pants. When Jeannie flew that rock steady, she actually lost the feel of the chopper. If she rode the air currents just a little, slalomed back and forth even the tiniest fraction, she became far more aware of what the Firehawk and the air around her were doing.
And not just in the way she flies.
"So, what's right up there with saving your life? Don't think I did anything else particularly noteworthy."
Cal couldn't help grinning. "I didn't say it was important, just said I couldn't stop thinking about it."
"Okay, Hotshot, I give up."
"The way you walk, Magic Lady. Damn, but you have a walk of such power and beauty that you stun me past any ability to even photograph it."
I admit to an immense amount of joy in writing and discovering the women of the Firehawks. Hope you enjoy them, and the men they deserve, as much as I do!
~~M.L. Buchman
Facebook / Twitter / Goodreads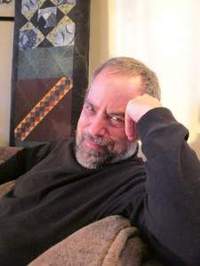 M. L. Buchman has over 25 novels in print. His military romantic suspense books have been named Barnes & Noble and NPR "Top 5 of the year" and Booklist "Top 10 of the Year." In addition to romance, he also writes thrillers, fantasy, and science fiction. 
In among his career as a corporate project manager he has: rebuilt and single-handed a fifty-foot sailboat, both flown and jumped out of airplanes, designed and built two houses, and bicycled solo around the world. 
He is now making his living full-time as a writer, living on the Oregon Coast with his beloved wife. He is constantly amazed at what you can do with a degree in Geophysics. You may keep up with his writing at www.mlbuchman.com.


NOTE: The Reading Cafe is NOT responsible for the rafflecopter giveaway. If you have any questions, please contact the tour provider.
Click HERE for the rafflecopter giveaway