FULL CONTACT (Redemption #3) by Sarah Castille-Review and Book Tour
Amazon.com / Amazon.ca / B&N / KOBO / The Book Depository
ABOUT THE BOOK: Release Date April 7, 2015
When you can't resist the one person who could destroy you…
Sia O'Donnell can't help but push the limits. She secretly attends every underground MMA fight featuring The Predator, the undisputed champion. When he stalks his prey in the ring, Sia is mesmerized. He is dominant and dangerous and every instinct tells her to run.
Every beautiful thing Ray "The Predator" touches he knows he'll eventually destroy. Soft, sweet and innocent, Sia is the light to Ray's darkness-and completely irresistible. From the moment he lays eyes on her, he knows he's going to have to put his dark past behind him to win her body and soul.
••••••••••••
REVIEW: FULL CONTACT is the third installment in Sarah Castille's adult, contemporary Redemption MMA romance storyline focusing on the MMA fighters at the Redemption Gym and Training Center. This is tattoo artist (and Fuzz's sister) Sia O'Donnell, and underground MMA fighter and private investigator Ray 'The Predator' Black's storyline. Full Contact can be read as a standalone, much easier than book 2 -In Your Corner- but I recommend reading the series in order for background, history, character and series development.
Ray 'The Predator' is a private investigator and former soldier whom we met in book two when he came to work for lawyer Amanda Westwood (In Your Corner). We knew very little about the quiet and seemingly shy man, but his character shines through as he builds a presence on the MMA fight scene. Ray's backstory finds our hero with a heartbreaking past that sets the tone for the current direction of his life. His attraction to Sia O'Donnell comes at a time when neither one is looking for a permanent relationship-at least that is what Sia claims in the beginning.
Sia is an artist, who because of a horrific and dark incident years before, has given up the paints and brushes, for ink and a tattoo machine. As Tag's (aka Fuzzy) younger sister, Sia finds herself surrounded by the over protective MMA fighters; she is also their tattoo artist when ink needs to be done. An opportunity will present itself when Redemption offers Sia a tattoo shop of her own but Ray makes the mistake of looking into Sia's past and taking matters into his own hands.
The relationship between Sia and Ray builds throughout the storyline but our couple must contend with Sia's alpha and overprotective brother who blames himself for the incident years before. As with all of the MMA fighters who have found the woman he loves, Ray begins to mark his territory ensuring everyone knows that Sia is taken much to the anger and disappointment of Sia's brother. Ray is a dominant, alpha male who at times falls into 'Tarzan mode' through speech and actions. The $ex scenes are seductive and provocative, and like the previous storylines, there are some mild bondage and discipline scenes. The push and pull of the attraction, want and need is continuous throughout the entire story-Ray has a difficult time with commitment or letting go.
The ensemble cast of colorful and engaging characters continues to drive a good portion of the storyline including the MMA fighters- Shayla aka Shilla the Killa, Blade Saw, Renegade, Rampage, Torment, Homicide Hank, Fuzzy and Doctor Death (all of the nick names must be used in the arena and at the gym). Some of the names border closely on a best selling vampire series. Drake aka Dr. Death remains stoic in his attempts to convince the heroines that their men are not worthy of their love and affection much to the consternation of the other fighters. We are introduced to Sia's coworkers at Rabid Ink-Slim, Rose, Christos, and Duncan as well as Sia's best friend Jess whose heart beats for the attention of Tag O'Donnell. . Once again, plenty of drama and angst as it pertains to Sia and Ray's backstories.
FULL CONTACT is an energetic, impassioned and intense storyline. Ray is a man who buries his heartbreak with pain; and Sia is the heroine who intensifies Ray's need, at every opportunity. Sarah Castille has brought together a family of fighter's, who at the end of the day, support and nurture one another-sometimes family is not the blood in your veins, but the people who pull you back up every time you fall down.
Copy supplied by Sourcebooks through Netgalley
Reviewed by Sandy
_____________
In Your Corner
Redemption #2
by Sarah Castille
Genre: adult, contemporary, MMA, romance
ABOUT THE BOOK: Release Date July 1, 2014
Amazon.com / Amazon.ca / B&N / KOBO / The Book Depository
He rules in the ring
Two years ago, Jake and Amanda were going hot and heavy. But when Jake wanted more, Amanda walked away. Jake immersed himself in mixed martial arts, living life on the edge. But that didn't dull the pain of Amanda's rejection-until a chance encounter throws them together.
A high-powered lawyer, Amanda was a no-strings-attached kind of girl. But two years after her breakup with Jake, she still hasn't found anyone who gets her heart pumping the way he did. And then he shows up in her boardroom, hot as sin and needing help…
But can he rule her heart?
Jake is darker, sexier, and impossible to resist. As their chemistry builds, Amanda's not sure if she can stay in control, or if she's finally willing to let him claim her body and soul.
••••••••••••••••••••
REVIEW: IN YOUR CORNER is the second installment in Sarah Castille's adult, contemporary Redemption erotic romance series focusing on the MMA fighters at Redemption gym and training center. This is MMA fighter Jake aka Renegade Donovan, and lawyer Amanda Westwood's storyline. Jake and Amanda's backstory began two years earlier- in book one AGAINST THE ROPES.
Told from first person point of view (Amanda) the second chance storyline focuses on Amanda's downward spiral. Working for the high-powered law firm of Farnsworth and Tillman, Amanda finds herself the victim of sexual harassment, blackmail, betrayal, invasion of privacy and loss of competency. When our heroine quits her job, she begins another descent into hell carrying on with her previous promiscuous ways only to hit rock bottom and find herself being rescued by the fighters from Redemption Gym. Jake knows that Amanda is the love of his life, but he is unable to give Amanda everything she needs and wants. Not ready to settle down, Amanda walked away two years earlier, breaking Jake's heart in the process.
Amanda likes sex and in this, her prior and continuous sexual exploits are a major point of contention throughout the story. She is a woman who will not apologize for her past but she has been pushed into a corner where she needs to come out fighting for her life as well as both her personal and professional reputation. An offer to open her own law practice finds Amanda the new legal face of Redemption, and the current representative for several law suits both for and against the fighters, and one very personal suit against the law firm of Farnsworth and Tillman.
The relationship between Jake and Amanda is a roller coaster ride of emotions, needs and disappointments. Amanda's sexual history keeps her fidelity in question; and Jake's need to protect Amanda comes at a cost of pushing Amanda away. Jake has a difficult time letting go of the past, and in this, he is continually on the look out for more heartbreak and betrayal. The $ex scenes are aggressive, intense and sometimes a little kinky. Jake likes to spank Amanda when she doesn't obey his rules.
IN YOUR CORNER is an ensemble storyline. The very colorful and engaging secondary, and supporting characters include all of Redemption's MMA fighters-Alpha males at heart- as well as the requisite evil in the form of the legal team at F&T, a couple of burly bar fighters, and Amanda's father whose dislike of his only child comes with heartbreak and resolution. Several of Farnsworth and Tillman's employees follow Amanda to her new office including the very British PA Penny and security/private investigator Ray (whose story will be told in book 3 Full Contact).
I did not have the opportunity to read book one AGAINST THE ROPES and I wish I had before starting IN YOUR CORNER. There is so much backstory, and history between the characters that I felt a little lost and out of the loop when the fighters talked about the past and events leading to the current time line. I am always recommending to-read a series in order and in this, I did not follow my own advice. Saying that, it did not affect my enjoyment of the story.
IN YOUR CORNER is an intense and dramatic storyline; a sensual and passionate look the personal and professional lives of Redemption's fighters of the MMA. There is plenty of melodrama and tension as it pertained to Amanda's family history. My only complaint is the lack of 'information' about Jake's personal history and the take over of his father's company. In this, the storyline focused more on Amanda's struggles than Jake's.
Sarah Castille will captivate your imagination with Amanda's storyline as she looks for love in all the wrong places only to find herself in the arms of the man from whom she walked away
Reviewed by Sandy
•••••••••••••
Today we are pleased to sit down with Ray "The Predator" Black and Sia O'Donnell, the protagonists from Sarah Castille's Full Contact (April 2015). From March 30th through April 20th the couple will be on tour answering questions about their relationship.
Who takes the longest to get ready in morning?
Ray: Sia. I get up, work out, go for a run, shower, dress and eat breakfast before she's even out of bed.
Sia: Me. I am so not a morning girl.

Ray grabs my wrists and pins them to the mat over my head, his body angled over me. My breath catches in my throat, and I steel myself for the memories, the black rush, the heart-pounding fear, but it doesn't come. Instead, a red haze settles over my vision, and I press my lips together and buck my hips, throwing him slightly forward.
Bad plan. Now his groin is only inches away from my face. He's still wearing his jeans, which means that bulge isn't a cup.
"Ray…"
His face softens. "I hurt you."
"Yes, you hurt me. Keeping secrets hurts me. It makes me feel like you don't respect me. And it makes me feel like I can't trust you. So maybe you could return to your proper seat now. Tray table up."
He shifts down, settling his weight over my hips, but he doesn't release my hands. "I hurt you. Means you care."
I swallow hard and meet his gaze. "You hurting me means I was being stupid. Things were going where I didn't want them to go. Now I've had a wake-up call. You have secrets you can't share. You need to protect your secrets. I need to be with someone I can trust, and I need to stand on my own two feet. It's just not going to work between us."
His gaze darkens, searing me to the core. "You want to be done? Or are you scared and trying to push me away?"
The air shifts between us, electrifying, tightening my nipples and heating my blood. I am hyperaware of his thighs tucked against my hips, carrying most of his weight as he sits astride me in a dominant MMA position. My wrists, hot under his palms, press against the cool mat, restrained in a way I could never have imagined allowing them to be restrained. My chest rises and falls twice for every one of Ray's breaths, and my core tightens. The innuendo isn't lost on me. God, yes. I want to be done in the carnal sense of the word. But only by Ray. And I don't really want to let him go.
"I don't want to lose you."
Ray's hands tighten on my wrists, and he leans down and brushes a kiss over my lips. "I don't want to lose you either, but I live in a dangerous world. I've got stuff in my life that would make your head spin. I need to protect you from that, and I'll do what it takes to keep you safe, even if it means you hate me for it, because for the first time in my life, I want something more than doing my duty. I want a life and I want you in it. I've got one bad guy to catch and then I'm free. And after I'm done and after what went down this evening, you'll never have to worry about being safe again."
Finally, he releases my hands but I don't move. Heat sweeps through my belly. I feel both vulnerable and curiously safe lying beneath him. My gaze shifts from his intense gaze to his sensual lips, and my breasts swell, remembering the touch of his hands, the gentle press of his lips. He wants me. Not just today, but tomorrow and the tomorrow after that.
"You make it sound like I don't have a choice about being with you."
"You don't." He leans down and kisses me with a savage fierceness that takes my breath away.

Follow: Website / Facebook / Twitter / Goodreads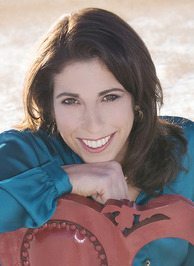 New York Times and USA Today Bestselling author, Sarah Castille, graduated with a B.A Honors degree in History and an LL.B. (law degree) and practiced law on the West Coast for several years before succumbing to the lure of foreign travel. She obtained a Masters Degree in Law from the University of Edinburgh and then practiced at one of the world's largest law firms in London, England during which time she traveled extensively, wrote moderately, and developed a taste for tea, European footwear and Greek cuisine.
She traded in her life of European glamor for the comforts of the frozen North and the excitement of home renovation, during which time she wrote extensively, never traveled, and developed a taste for beef jerky, Tim Horton's coffee and Sorels.
After her first book, Legal Heat, won prizes in nine Romance Writers' Association chapter contests, including the Grand Prize in the Valley of the Sun Hot Prospects Contest, Sarah decided to take a break from high heels and legal practice to write about red-hot alpha males and the women who tame them. Her second book, Against the Ropes, was named as one of Publishers Weekly's Top Ten Picks for Romance & Erotica for fall 2013, and her third book, Unraveled, hit the New York Times Bestseller's list. Sarah's current release, Barely Undercover, was named as the "Must Read Erotic Romance of the Year" in the Sneak Peek Reader's Choice Awards (2013). She hasn't dusted off her briefcase yet!
Sarah lives with her husband, munchkins and a family of owls in the shadow of Canada's Rocky Mountains, where she is currently working on her next novel.

NOTE:  The Reading Cafe is NOT responsible for the rafflecopter giveaway. If you have any questions, please contact the tour provider.