Garrett (Cold Fury Hockey #2) by Sawyer Bennett-Review,Interview and Book Tour
Garrett
Cold Fury Hockey #2
by Sawyer Bennett
Genre: adult, contemporary, erotic, romance, hockey
Release Date: February 17, 2015
Amazon.com / Barnes and Noble / KOBO / iTunes
GARRETT (Cold Fury Hockey #2) by Sawyer Bennett
ABOUT THE BOOK: Release Date February 17, 2015
Carolina Cold Fury star Garrett Samuelson never wants to miss out on a single minute of fun. Whether he's playing hockey, hanging out with friends, or walking the red carpet with a new date on his arm, he lives every day to the fullest. When he meets Olivia Case, he sees someone who's exactly his type—confident, sexy, smart . . . his next fling. But the more he pursues her, the more Garrett shares a side of himself that other women don't normally get to see.
Olivia has been keeping a secret. While Garrett lives for the next thrill, Olivia's not sure she'll live to see the next day. She's undergoing treatment for some serious medical issues, and she doesn't have time for a relationship with no guarantees—especially one with a hot-as-sin womanizer who won't take no for an answer. But as she gets to know the real Garrett, Olivia can't help falling for him . . . hard. To reveal the truth would mean risking everything—but you can't score without taking the tough shots.
••••••••••••••••••
REVIEW: GARRETT is the second installment in Sawyer Bennett's contemporary, adult Cold Fury Hockey erotic, romance series focusing on the players for the Cold Fury Hockey Team. This is Garrett Samuelson and floral designer Olivia Case's storyline. Although GARRETT is the second book in the series, it can be read as a stand alone without any difficulty although I recommend reading in order for the pure enjoyment of this amazing series. Any important background information is revealed where necessary.
Told from alternating first person points of view (Garrett and Olivia) the storyline follows the building relationship between Garrett and Olivia. Olivia and Garrett are first introduced at a summer barbeque for the Cold Fury Hockey Team. Olivia is Sutton Price's cousin (Alex-book 1) and she is a woman reluctant to get involved with a man like Garrett—a man whose history of one night stands precedes his introduction. But Olivia hides a secret-one that is destroying her life-and in this, she knows that her immediate future is dark and unknown. Olivia refuses to reveal any information to Garrett but he is quick to discover the truth when Olivia's illness begins to take over her life.
Garrett is a player- a man who likes to play around-both on and off the ice, but finding Olivia immediately puts a halt to Garrett's sexual exploits- it is an instant change for a man who doesn't do relationships and has never gone out with a woman more than once. He is drawn to Olivia's beauty, her laugh and her personality but what Garrett does not know is that Olivia is ill and there is no guarantee of a future for the woman with whom he is falling in love.
The relationship between Garrett and Olivia is one of immediate attraction but soon escalates into something more. Olivia is reluctant to get involved with any man but a few encouraging words from her flamboyant boss and BFF Stevie, finds our heroine in bed with the sexiest man she will ever know. Fast forward and Olivia's illness becomes front and center in their relationship but Garrett is determined to stay with Olivia until the end. There is some push and pull especially when Olivia is determined to push Garrett out of her life; her future is unknown; their time together undetermined.
The secondary and supporting characters include Alex and Sutton from book one; Zack Grantham (book 3) and many of the hockey players from Cold Fury. We are introduced Olivia's colorful mother, and Alex's supporting mom; and Stevie-Olivia's boss and best friend who is a little more colorful than most. The premise of Zack's storyline is outlined when a horrific accident sets into motion heartbreak and grief.
The world building continues to follow the Cold Fury Hockey team both on and off the ice. From family to friendships, practice to games, losses and wins, the reader is pulled into the arena, the locker room and the bedrooms of some of professional hockey's sexiest players.
Sawyer Bennett writes books for adults; with adult situations; and adult problems. She isn't afraid to tackle the heartbreaking issues including illness and death. GARRETT is a storyline that focuses on love, life and recovery, as well as loss and letting go. Sawyer Bennett invites the reader in and doesn't let go. But don't despair, there is a happily ever after and the epilogue reveals a future filled with family and love.
Copy supplied by the publisher through Netgalley.
Reviewed by Sandy
Alex
Cold Fury Hockey #1
by Sawyer Bennett
Genre: adult, contemporary, erotic, romance, hockey
Release Date: October 14, 2014
Amazon.com / Amazon.ca / Amazon.uk/ Barnes and Noble / KOBO /
ABOUT THE BOOK: October 14, 2014
Click HERE for Sandy's review of ALEX by Sawyer Bennett
Hockey star Alexander Crossman has a reputation as a cold-hearted player on and off the rink. Pushed into the sport by an alcoholic father, Alex isn't afraid to give fans the proverbial middle finger, relishing his role as the MVP they love to hate. Management, however, isn't so amused. Now Alex has a choice: fix his public image through community service or ride the bench. But Alex refuses to be molded into the Carolina Cold Fury poster boy . . . not even by a tempting redhead with killer curves.
As a social worker, Sutton Price is accustomed to difficult people—like Alex, who's been assigned to help her create a drug-abuse awareness program for at-risk youth as part of the team's effort to clean up his image. What she doesn't expect is the arrogant smirk from his perfect lips to stir her most heated fantasies. But Sutton isn't one to cross professional boundaries—and besides, Alex doesn't do relationships . . . or does he? The more she sees behind Alex's bad-boy façade, the more Sutton craves the man she uncovers.

TRC: Hi Sawyer and welcome to The Reading Café. Congratulations on the release of GARRETT (Cold Fury Hockey #2)
We would like to start with some background information. Would you please tell us something about yourself?
Sawyer: Well, let's see… I practiced law for 16 years before I decided to start writing, which was a major career change. I'm married and have a one year old daughter, plus three huge, furry dogs who I adore. We all live in one big hairy house in North Carolina.
TRC: Who or what influenced your career in writing?
Sawyer: Oddly, I'm a big paranormal romance reader so I look to some of my favorites like Gena Showalter and Larissa Ione for inspiration, even though I write contemporary romance.
TRC: When not writing, what do you do to relax?
Sawyer: Reading!!!! Best way to relax.
TRC: What or who was the inspiration behind the COLD FURY Hockey Team?
Sawyer: Actually, I have to give some credit to Random House. They approached me and suggested a hockey themed romance series, which I loved the idea since I'm a big hockey fan. I decided to base it in my city of Raleigh, North Carolina, and yes, we do have a professional hockey team here but I'm actually a Pittsburgh Penguins fan!!!
TRC: Would you please tell us something about the premise of GARRETT?
Sawyer: GARRETT is the classic playboy falling in love type of trope but it's different in that the woman he falls for is sick and her future is uncertain. While everyone wants the bad boy to fall, you do have to ask yourself is this the type of risk he should take?
TRC: How many books do you have planned for the series? Will of the team members have their story told?
Sawyer: Right now there are four books planned. Book three will be Zack and Book four will be Ryker (who is introduced in Zack).
TRC: What challenges or difficulties (research, logistics, background) did you encounter writing this particular story?
Sawyer: The research in this one was a little time consuming because I'm dealing with a medical illness and I wanted to be as accurate as possible. I interviewed a friend who had this same illness, as well as a doctor who treats this illness. I also did some nausea inducing researching on bone marrow biopsies. I now have so much compassion and respect for anyone that has to undergo that procedure.
TRC: What are your thoughts on writing a series and ending an instalment with a major cliff hanger?
Sawyer: I actually like series with cliffhangers, as long as I know it going into the book. I can't stand buying a book where I think I'm getting a stand alone story and then get smacked with the cliffie. But as long as I know it's coming, I very much enjoy series like that.
TRC: When writing a storyline, do the characters direct the writing or do you direct the characters?
Sawyer: Damn. That is a fantastic question and I think I direct the characters. I never outline or plot out a book, but tend to write organically, but the one thing I do before I start a manuscript is I do a lot of character building. I always have a good idea of the type of person my hero or heroine is and then I tend to direct them and build the story around that.
TRC: What three things would you like to accomplish in the next five years?
Sawyer: I'd love to be a #1 New York Times bestselling author, I'd love to sell movie rights and I'd like to write in a new genre like dark thrillers.
TRC: What is something that few, if any people, know about you?
Sawyer: That's a hard one because I am a complete open book (no pun intended). I guess I'll share a phobia of mine. I am terrified of spiders. Like, I go into a panic mode when I see one. I'm ashamed of this, of course.
TRC: On what are you currently working?
Sawyer: I'm actually working on a new Legal Affairs serial which will be released in three books, then I'm going to be working on Ryker.
LIGHTNING ROUND
Favorite Food
Spaghetti
Favorite Dessert
Anything chocolate!
Favorite TV Show
Buffy the Vampire Slayer or The Walking Dead
Last Movie You Saw
Gone Girl
Favorite Musical Group
The Offspring
Dark or Milk Chocolate
Milk!!!
Secret Celebrity Crush
Chris Hemsworth but that's not a secret. My husband knows I'd leave him in a heartbeat if Chris ever crooked his finger at me.
Last Vacation Destination
Kiawah Island, SC… that's where I am right now!!!!
Pet Peeve
Not rinsing the sink out- glaring at my husband
TRC: Thank you Sawyer for taking the time to answer our questions. Congratulations on all of your success.

USA Today Best-Selling Author, Sawyer Bennett is a snarky southern woman and reformed trial lawyer who decided to finally start putting on paper all of the stories that were floating in her head. Her husband works for a Fortune 100 company which lets him fly all over the world while she stays at home with their daughter and three big, furry dogs who hog the bed. Sawyer would like to report she doesn't have many weaknesses but can be bribed with a nominal amount of milk chocolate.
Sawyer is the author of several contemporary romances including the popular Off Series, the Legal Affairs Series and the Last Call Series. She will be releasing her second book in the Cold Fury Hockey Series with Random House Loveswept, February 2015.
Author Links: Website | Facebook | Twitter | Goodreads | Pinterest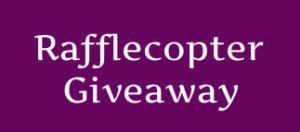 NOTE: The Reading Cafe is NOT responsible for the rafflecopter giveaway. If you have any questions, please contact the tour provider.