Get Better Acquainted with Shayla Black- Reviews and Giveaway
Penguin groups is sponsoring a re-issue blog tour with Shayla Black and three of her  previously released novels. Check out our reviews and then comment for your chance to WIN your choice of one of the three books.
BOUND AND DETERMINED (Sexy Capers #1) by Shayla Black 
ABOUT THE BOOK: Re –release September 2013
Amazon.com / Amazon.ca / Amazon.uk/ Barnes and Noble / KOBO / The Book Depository
With her brother wrongfully accused of embezzling millions, Kerry Sullivan can't face one more humiliating hang-up from the man she's begging for help. Rafael Dawson may be one of the top electronic security experts in the country-and the only man who can prove her brother's innocence- but his phone manners are appalling. Too bad kidnapping the man isn't an option. Or is it?
There's nothing Kerry wouldn't do for her brother, and there are lots of things she longs to do to Rafe Dawson when he's lying tied-up and naked in her secret hideaway. But when the tables get turned, Kerry finds herself at Rafe's mercy. And the only way to get her way is to let him have his way-with her.
REVIEW: BOUND AND DETERMINED is the first book in Shayla Black's Sexy Capers re-released contemporary, romance adult series. This is Kerry Sullivan and Rafe Dawson's story.
Kerry Sullivan needs to prove her brother's innocence. Charged with the theft of over three million dollars from the bank in which he works, Mark Dawson awaits trial in prison not knowing who or why he was set up to take the fall. Kerry hopes to get computer expert and one-time hacker Rafe Dawson to find the proof that her brother has been framed. But when all calls and attempts to contact are met with dead ends, hang ups and threats, Kerry resorts to one final desperate attempt-kidnap Rafe Dawson and hold him hostage until he agrees to take her brother's case.
What ensues is the building of a relationship between Kerry and Rafe-one that started with Rafe drugged and in hand-cuffs and ended with a broken heart and shattered dreams. Rafe turns the tables on his would –be captor and demands 48 hours to do whatever he wants to and with Kerry in return for his assistance. What Rafe never expected was to fall in love with the woman who once held him hostage.
The storyline follows Rafe and Kerry as they begin to uncover a trail that leads to the person behind Mark's fraudulent charges. But along the way friends, family and co-workers must be ruled out before the identity of the person responsible is revealed. The reader is taken on a roller coaster ride of one woman's attempts to right the wrongs against her brother and in doing so, she will fall in love with a man who believes he is not worthy of love or affection.
The storyline is fast paced; the secondary characters are colorful if not limited in their exposure as most of the storyline is spent in the developing relationship between Kerry and Rafe and, the search for clues about the missing money and its connections to Kerry's brother Mark. Through reflection and conversation we learn the background into both Kerry and Rafe's family history and the real reason Rafe considers himself unworthy of Kerry's love.
Shayla Black combines the search for the truth with the building of a relationship that will end with a broken heart for two people who would never have met had it not been for an act of betrayal against someone close. The outcome was predictable but the ride to the end was entertaining.
If you like a love story with a little mystery, a little suspense and a whole lot of sexual heat, BOUND AND DETERMINED is the perfect read with imperfect people who know something about determination and love.
Copy supplied by the publisher.
___________________________________
STRIP SEARCH (Sexy Capers #2) by Shayla Black
ABOUT THE BOOK: Re-release November 2013
Amazon.com / Amazon.ca / Amazon.uk/ Barnes and Noble / KOBO /

If the Feds want to nail a Mafia kingpin, they need a trap. Enter Mark Sullivan, totally built for the job-to go undercover as a male stripper in the mobster's Vegas club. The club's owner, Nicki, is an unexpected perk. But Mark and Nicki have more in common than sizzling sexual chemistry. They each have their share of secrets, and with the mob closing in, what gets exposed is as irresistible as it is dangerous.
REVIEW: STRIP SEARCH is the second storyline in Shayla Black's (aka Shelley Bradley) Sexy Capers contemporary romance, mystery series. This is Mark Sullivan's story and we first me Mark in Bound and Determined as his sister was struggling to prove his innocence in a multi million dollar theft at the bank where he worked.
Strip Search begins approximately a year or more after Bound and Determined. Our hero Mark is now divorced from his wife, his sister is married to the man she abducted and, Mark is now working for his brother in law's corporate investigations firm. His latest assignment will pit him against some of the people involved with his ex wife and her attempts to pin the theft of millions of dollars on Mark.
Nicki is the owner of a Vegas strip club and Mark is going undercover as a stripper in an attempt to seduce his way into Nicki's bed and eventually her books. With an FBI operative non-responsive, Mark must go in blind to try and discover who and what is responsible for the money laundering and missing millions in the Vegas club. But to Mark's surprise, Nicki doesn't seem like the type of person to launder millions but her infamous mafia family is in the FBI's sights.
The sexual relationship between Nicki and Mark is sensual and entertaining but there is a big elephant in the room as it pertains to Mark. He is a man unable to get past his ex-wife's betrayal and it is affecting his relationship with Nicki. He can no longer trust anyone and everyone becomes a suspect even the woman who has declared her love for him.
Mark is the male version of many of the female heroine's in romance novels. He is so disillusioned and heartbroken that he sabotages every attempt at happiness; he willingly hurts Nicki at every opportunity using emotional cuts and bruises. He is the epitome of bi-polar personality both in and out of the bedroom. And in this, he is a difficult character to like. He is making love one moment and then his mind begins to wander and he pulls away and runs. I don't know anyone who would be able to accept his actions on an ongoing basis.
Nicki is a woman who is oblivious to her predicament. She is partnered with a mafia-connected uncle and she willingly allows employees and co-workers access to her computer information. In this, she is definitely heading for trouble.
The world building continues from Bound and Determined. Rafe and Kerry return for a few cameos and their lives are about to be turned upside down as well. But there are also many similarities between the first two storylines including premise and plot scenarios and conversation stylings.
Mark needs to make amends to the woman with whom he has fallen in love, but he cannot stop the accusations and feelings of betrayal. Right up until the end of the storyline our hero pushes Nicki away until it is too late for both. If Mark cannot get past the betrayal, he will lose the woman and his heart.
Copy supplied by the publisher.
__________________________________
MINE TO HOLD (Wicked Lovers #6) by Shayla Black
ABOUT THE BOOK: re-release September 13, 2013
Amazon.com / Amazon.ca / Amazon.uk/ Barnes and Noble / KOBO /

A friend's duty.
Tyler Murphy was an LAPD detective, single and happy—until a near-fatal tragedy crippled his friend, fellow detective Eric Catalano. While Tyler supported Eric, he also became a shoulder for Eric's wife, Delaney, to lean on. But with one naughty suggestion from Eric, a drunken night with Delaney spilled into erotic abandon. Before it was over, Tyler saw his best friend's wife as a woman and yearned for more. When Eric struggled to deal with the aftermath, Delaney begged Tyler to leave. Crushed, he fled to Louisiana, hoping to escape his longing for the one woman he could never have againand unaware of what he'd left behind.
A lover's desire.
After two years of living with regret, Tyler finds Delaney on his doorstep, her husband having abandoned her long ago. She's protecting a shocking secret and desperately needs refuge from a stalker determined to see her dead. As they fight to stay alive and catch the killer, they struggle to resolve the guilt of their past pleasures. But they can't deny that what was once a spark is now a flame burning out of control. To possess Delaney—body and soul—Tyler must heal her pain and thwart the evil that's a mere breath behind her
MATURE AUDIENCE
REVIEW: MINE TO HOLD is the latest re-release from author Shayla Black and the sixth instalment in her Wicked Lovers series. The series focuses on a group of former marines, special ops, former police and military men and the women they love. This is Tyler and Delaney's story-a story of second chances and broken hearts. Although the storyline is part of a series, it can be read without too much difficulty as the author references many of the former plotlines and in doing so, we become familiar with the many couples that were previously introduced in the series.
The storyline is written in present day with flashbacks to Memorial Day weekend two years earlier where Tyler and Delaney's life changed forever. Delaney was married to Tyler's friend and fellow officer but a stake out that went horribly wrong found Eric in a wheel chair with a request of his best friend and wife. Fast forward two years later, Del and Eric are now divorced and she is on the run for her life. As a journalist, Delaney had uncovered some dangerous information and her life had been threatened on more than one occasion. Running to Tyler was her only option because there was more to the story than anyone could have known.
The relationship between Tyler and Delaney began as friends but they were 'forced' into lovers at the request of Delaney's husband. To be honest, you knew nothing good was going to come of the situation, and true to form, Delaney's husband pushed too far and soon realized his best friend and wife were in love. It would be two years before Delaney ever saw Tyler again and in that two years, many things and people had changed.
The characters are colorful as is their history together including Tyler's history with many other women and with the friends who would help save Delaney's life. The mix up of personalities and back stories is humorous and heartbreaking, but in the end, everyone knows that Tyler has been in love with Delaney for a long time. But before anything else, Tyler needs to let Delaney know that no matter what has happened in the past, she is the only woman that has been on his mind. (insert eye roll here).
The world building is fluid as Shayla brings together friends and family and previous storyline scenarios so that the focus of Mine to Hold flows smoothly.
Mine To Hold is a story of action and suspense; heartbreak and betrayal; love and hate; regret and indecision. But in the end, there is a happily ever after, but not before too many lives are destroyed and a history between three people that had gone terribly wrong.
NOTE: Mine to Hold is not recommended for anyone under 18. There are some sexually graphic situations that are not be suitable for all ages.
Copy supplied by the publisher
Reviewed by Sandy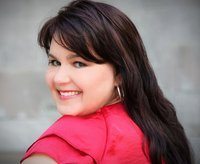 Shayla Black (aka Shelley Bradley) is the national bestselling author of 25+ sizzling contemporary, erotic, paranormal, and historical romances for multiple print and electronic publishers. She lives in Texas with her husband, munchkin, and one very spoiled cat. In her "free" time, she enjoys reality TV, reading and listening to an eclectic blend of music.
Shayla has won or placed in over a dozen writing contests, including Passionate Ink's Passionate Plume, Colorado Romance Writers Award of Excellence, and the National Reader's Choice Awards. Romantic Times has awarded her Top Picks, a KISS Hero Award and a nomination for Best Erotic Romance of 2007.
A writing risk-taker, Shayla enjoys tackling writing challenges with every book.
FOLLOW: Goodreads / Website / Facebook / Twitter

Penguin Groups and Shayla Black are offering one lucky commenter their choice of a paper copy of ONE of the re-issued novels by Shayla Black.
1. If you have not registered with The Reading Cafe, please register using the log-in at the top of the page (side bar) or by using one of the social log-ins.
2. If you are using a social log-in, please post your email address along with your comment.
3.  Please tell us which book you would like to WIN.
4. Giveaway open to USA only
5. Giveaway runs from October 18 to October 22, 2013