Girls Night Out Anthology Vol 2 Blog tour and Review
GIRLS NIGHT OUT (Volume 2 anthology) by Patricia A. Wolf, CJ Ellisson, Calinda Be, Lila Dubois
RELEASE DATE: March 2014
Girls Night Out, Volume Two
Amazon.com / Amazon.ca / Amazon.uk/ Barnes and Noble / KOBO /
One touch, one kiss, one night…can change everything. Join New York Times Bestseller C.J. Ellisson, Calinda B, Patricia A. Wolf and Lila Dubois for four stories of red-hot erotic romance and sexy paranormal magic. From encounters with a vampire, a birthday party gone wild, a super-hot male stripper who's more than human, and a sexy new game at a BDSM club, this collection of stories has everything you need to spice up your spring.
_____________________
Kissed by a Vampire
By Patricia A. Wolf
Lost in passions Sarah never dreamed possible, she wonders if a seductive encounter could lead to something more. But when Michael stands her up, she realizes it was all a fantasy.
Can a second chance meeting bring back the passions they once felt? Or will his vampire secret destroy everything?
REVIEW: A quick, passionate storyline that focuses on one night of ecstasy on a Caribbean Island between Sarah and Michael but when Michael is called home on an emergency, Sarah is left wondering if another one night stand has left her after getting what he wants.
Patricia Wolf writes a storyline that leaves you wanting more-more of Michael and Sarah; more about their future; more about Michael's history of one day waking up vampire with no knowledge of how or why.
KISSED BY A VAMPIRE is a quick romantic and sexy read with a little bit of everything-drama, betrayal, jealousy, heartbreak, romance, sex and falling in love. You are pulled into a story about two people looking for a night of passion and finding their happily ever after.
•••••••••••••••••••••
The Beckoning of Beguiling Things
By Calinda B.
Can 24 hours really change your life? Marissa Engles is about to find out. When she heads to Las Vegas with her sisters and her best friend, she meets sexy, Thunder from Down Under dancer Chris King and hits the jackpot, in more ways than one.
A secret magical society, an evil sorcerer, and a powerful male watching her from the sidelines add to the intrigue. And King himself has a dark secret that may prove Marissa's undoing. Everything hinges on whether Marissa's willing to leap without looking and face the consequences.
REVIEW: THE BECKONING of BEGUILING THINGS is a short story in Calinda B's contemporary, paranormal Beckoning series. I am not sure where it belongs in the series order but from what I could tell is appears to be a prequel of sorts.
We are introduced to Marissa Engles, a woman whose magic has yet to be unleashed. During a twenty four hour period, our heroine will be approached by a number of men all willing to make Marissa their own-but Marissa only has eyes for one man and that man may be the one to open Marissa up to her future and a dark world of witches, warlocks, demons and magic.
The storyline is written from alternating first person and third person points of view. There is plenty of information but not enough to let the reader know the truth about Marissa's future and her awakening powers. The sex scenes are intimate and steamy but the relationship is doomed from the start. We can only hope that whatever happens in the future Marissa will find the man who calls to her heart.
As a short story, The Beckoning of Beguiling Things is an interesting and compelling read but without any prior knowledge of the series I was slightly lost as to the premise and what it may have foretold.
••••••••••••••••••••••
Loving Ms. Wrong
By C.J. Ellisson
Katrina attends a birthday party for her friend Carla. Little does the health food storeowner know that the fateful girls night out will change her life forever.
Marcus, the polished metrosexual who hates to get his hands dirty, stumbles upon the ladies at a local bar. Sparks fly when the two meet, courtesy of a 12-sided sex dice and a night neither one will ever forget.
REVIEW: LOVING MS.WRONG is a short, erotic story from CJ Ellisson's Walk on the Wild Side series that focuses on a girl's night out and one night of passion. A quick read where Carla's friend Katrina finds herself in her darkened apartment with the sexy Marcus and a whole night to explore what it is she has been missing.
Our heroine is a woman whose sexual desires are low to non existent and Marcus is the man to prove that beneath her hardened exterior, there exists a passion and sexuality that is waiting to be released. The story focuses on trust, a back story of family pain, and the beginning of a relationship where intimacy and imagination are about to be explored.
Written from alternating first person points of view (Marcus and Katrina) the provocative storyline can be read as a stand alone and the reader does not need to read the previous instalments in CJ's Walk on the Wild Side series to understand the premise.
••••••••••••••••••
A is for…
By Lila Dubois
When the overseers of LA's most exclusive BDSM club declare the start of a sexy new game that all members must play, Anna has no choice but to participate. Master Jensen knows who, and what, he wants—Anna—but before he can have her he'll have to prove to the lovely submissive that he can master every letter of the alphabet.
REVIEW: A IS FOR is the first storyline in Lila Dubois's adult, contemporary, erotic, BDSM Checklist BDSM Erotic Romance series. This is Master Jensen and Anna's storyline revolving around the letter A. From anal to animal play nothing is off limits unless your Dom is also your lover.
The majority of the storyline is graphic BDSM play. This is a lifestyle conducive to only a particular segment of society and the graphic imagery may not be for everyone. Nothing is off limits; pain and humiliation are part of the bargain; and in the end, declarations of love wipe the slate clean until another day.
•••••••••••••••••••••
GIRLS NIGHT OUT is an anthology with a mix of paranormal, romance, sex, erotica and love. Each author has a different take on what it is that pleases their heroine-from bondage and pain to hot, romantic sex. If you are interested in an eclectic mix of romance and sex, than GIRLS NIGHT OUT may be of interest to you.
Copy supplied by the tour promoter.
Reviewed by Sandy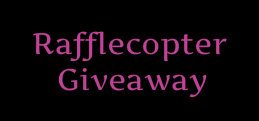 NOTE: The Reading Cafe is NOT responsible for the rafflecopter giveaway. If you have any questions, please contact one of the authors or the tour promoter.