GIVE IT ALL (Desert Dogs #2) by Cara McKenna-Review and Giveway
Give It All
Desert Dogs #2
by Cara McKenna
Genre: adult, contemporary, romance, suspense
Release Date: February 3, 2015
Amazon.com / Barnes and Noble / KOBO / The Book Depository
ABOUT THE BOOK: Release Date February 3, 2015
A hot new Desert Dogs novel from the author of Lay It Down
Keep your friends close—and your enemies closer….
Bar owner Raina Harper can't say for sure what Duncan Welch is to her. With her small Nevada town under siege by a ruthless casino development and still reeling from a spate of murders, she knows that trusting the public face of the corporate invaders is risky to say the least. Though, damn, it's one fine-looking face.…
Duncan may be a mercenary when it comes to getting the job done, but he's no villain. In fact, the calculating fixer soon finds himself in the bad guys' crosshairs, framed and facing professional ruin. To clear his name, he'll need help from Raina and her roughneck motorcycle club, the Desert Dogs. Gaining their trust won't be easy, and the molten sexual tension between Raina and Duncan only makes things more complicated—especially since Miah Church, Raina's friend and ex-lover, would sooner strangle Duncan than shake his hand.
One thing's certain, though: If they don't deal with their incendiary attraction soon, the whole damn town might go up in flames.…
•••••••••••••••••••
REVIEW:
SOME BACKGROUND: Eclipse Resorts and Casinos has made many enemies in the sleepy, small town of Fortuity, Nevada as they forge ahead with plans to build and open a new casino. But a murdered police officer and 'missing bones' continues to spark anger and betrayal for the people of Fortuity when ERC dismisses the claims as PR and revenge by the angry townspeople. This is not a series about a motorcycle club but about a family of brothers and friends who like to ride.
Told from third person point of view, GIVE IT ALL is the second installment in Cara McKenna's contemporary, adult Desert Dogs erotic romance, suspense series focusing on a tight knit group of friends and family from Fortuity, Nevada who call themselves the Desert Dogs. This is bar owner Raina Harper and Duncan Welch's storyline whose history together began in book one. I would highly recommend reading the series in order as there is important information revealed in book one-LAY IT DOWN-regarding Eclipse Resorts and Casinos and their connection to Fortuity, Nevada.
As the investigation continues into the death of police officer Alex Dunn and the story about 'missing bones', Eclipse Resorts and Casinos is still making enemies but this time their former solicitor Duncan Welch is the target of Fortuity, Nevada. With his career in ruins and his reputation in question by a town that sees him as the enemy, Duncan begins an investigation of his own earning the ire of local law enforcement and the FBI. Duncan will uncover more than he bargained and become the number one suspect in a possible murder-he will become the target of property damage and threats against his life as he continues to investigate the possibility of missing persons and murder. To keep him safe, bar owner Raina Harper will force a reluctant Duncan to move in with her knowing that her attraction to the well dressed litigator may be her undoing.
The relationship between Raina and Duncan is one of immediate attraction but there is another man vying for Raina's attention. Duncan tries to keep his distance but Raina offers a friends with benefits package – one that doesn't guarantee a happily ever after or words of love and forever. Duncan is a well to do, British lawyer, with a hidden past, whose life style will be dramatically changed by his presence in Fortuity, Nevada including falling in love with the most unlikeliest of woman. The $ex scenes are intimate, revealing and provocative.
The world building continues with the investigation behind Eclipse Resort and Casino's involvement in murder, missing bodies, missing bones and a cover up. The well developed, colorful supporting and secondary characters include Vince and Kim (from book one) as well as Vince's brothers Casey and Miah Grossier. Miah is a man obsessed and in love with Raina Harper but Raina is unable to give Miah what it is he wants- a forever and something more permanent.
GIVE IT ALL is a romantic suspense filled storyline where two people from different backgrounds find love and a happily ever after for now. Nothing is guaranteed in Fortuity, Nevada when a powerful casino wants to destroy the area's footprint bringing gambling and tourism to town for the bottom line. Interference will not be tolerated and anyone questioning their motives will find themselves targeted for termination.
Cara McKenna pulls together family, friends and the town of Fortuity, Nevada into an intriguing storyline of mystery, suspense, romance and love. There are moments of betrayal, heartbreak and resolution blended with a growing relationship between a woman who sees herself as unworthy and a man who doesn't quite fit in.
Copy supplied by the publisher through Netgalley.
Reviewed by Sandy

Amazon.com / Amazon.ca / Amazon.uk/ Barnes and Noble / KOBO / The Book Depository
Click HERE for Sandy's review of LAY IT DOWN by Cara McKenna
RELEASE DATE: August 5, 2014
Backbreaking days, wild nights, and the hard hum of steel between your thighs…
That's a life well lived, according to the Desert Dogs—four friends who call Fortuity, Nevada, their badlands home.
Vince Grossier is the self-crowned outlaw king around here. But when Fortuity's slick new mayor invites a casino development to town, greed isn't far behind—and it claims Vince's good friend as its first casualty. With the law turning a blind eye to the mysterious death, Vince must seek his own brand of justice. The pretty photographer hired by the developers might be the key to uncovering the truth. And she's a temptation too good to pass up.
Finally free of a controlling ex, Kim Paget's not looking to be taken for a ride—not on the back of some tattooed roughneck's bike and definitely not in his bed. But when she uncovers evidence supporting Vince's suspicions of murder, Kim must entrust her safety to a man whose body threatens danger of a whole different kind.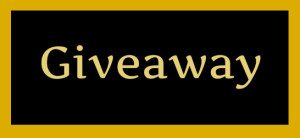 The Reading Cafe and Cara's publisher are offering a paper copy of GIVE IT ALL to ONE (1) lucky commenter at The Reading Cafe.
1. If you have not previously registered at The Reading Cafe, please register by using the log-in at the top of the page (side bar) or by using one of the social log-ins.
2. If you are using a social log-in, please post your email address with your comment.
3. Please LIKE us on FACEBOOK and click GET NOTIFICATIONS
4. Please FOLLOW us on Twitter for an additional entry.
5. Please FOLLOW us on GOODREADS for an additional entry.
6. Please LIKE us on TSU for an additional entry.
7. Follow Cara McKenna on Twitter.
8. Giveaway is open to USA only
9. Giveaway runs from February 11-15, 2015