Guardian's Faith (Guardians of the Race #4) by Jacqueline Rhoades-Review, Guest Post and Giveaway
Guardian's Faith
Guardians of the Race #4
by Jacqueline Rhoades
Release Date: November 10, 2013
Amazon.com / Amazon.ca / Amazon.uk/ Barnes and Noble / Smashwords /
GUARDIAN'S FAITH (Guardians of the Race #4) by Jacqueline Rhoades
ABOUT THE BOOK: Release Date November 10, 2013
Physically and emotionally damaged by the horrors of her past, no one is more surprised than meek and silent Faith Parsons when she feels compelled to stow away in the van of the taciturn Liege Lord, Lucien ad Toussaint and travel to his House of Guardians in the faraway Southwest. She's even more surprised when some of the local women see her as the one who will heal the 160 year old wounds that are destroying their way of life.
Lucien, too, is haunted by his past. He has withdrawn from the world around him and lives a reclusive and duty-bound life. He never expected that a tiny Daughter of Man could open the doors to a heart he's kept closed for so long.
As the attraction between Faith and Lucien grows, the events of both their pasts begin to replay in the present. Must history repeat itself or can their future be changed?
REVIEW: GUARDIAN'S FAITH is the fourth instalment in Jacqueline Rhoades's adult contemporary, paranormal Guardians of the Race series. The premise of the series focuses on the Guardians (descendants of the angel Gabriel) and the women they love. The women in the storyline are the Daughters of Man and the descendants of one of the original matings between angels and humans. GUARDIAN'S FAITH is Lucien and Faith's storyline. Lucien is a Guardian who believes the old ways are best and Faith is the woman to bring him into the future and out of the past.
Faith Parsons is a Daughter of Man whose powers have yet to reach their full potential. Following months of horrific abuse at the hands of a demon, Faith is having a difficult time with her emotional recovery until the day Lucien ad Toussaint pays a visit to Canaan's House of Guardians where she resides. What follows is a cross country escapade with two rambunctious trainees, a quiet Vigilante and the man who would steal her heart.
Guardian's Faith focuses on Faith's recovery and the re-building of Lucien's House of Guardians. The reader is pulled into Lucien's world of shape-shifters, demons and vampires; Guardians, family and betrayal; a village mired in secrets and old-world beliefs; and the vendetta of one family to take back their birthright.
The relationship between our leading couple is slow to build but one that will see both Lucien and Faith succumbed to the healing properties of friendship and love. Lucien has long hidden in the shadows and kept to himself but when Faith enters his life with her love of humor, a good joke and pizza, Lucien will find his frozen heart begins to melt. Love will open Lucien's eyes and his heart to a possible future that involves both his present and his past.
Jacqueline Rhoades pushes the Guardians of the Race series in another direction by breathing life into Lucien's House of Guardians and the re-establishing of a family home for future Guardians and their mates. We are introduced to several secondary characters including new trainees Adam and Lalo, the members of Lucien's household and a village of people who are more than they appear to be.
Guardian's Faith is a story of betrayal and loss; revenge and death; family and friends; healing and love. Jacqueline has written a wonderful and engaging series that will keep your attention from the very start-you will become one with the family of Guardians and Daughters of Man-and experience the emotional high and lows as Jacqueline's storyline characters come to life on the pages of the Guardians of the Race series.
READING ORDER
Guardian's Grace
Guardian's Hope
Guardian's Joy
Guardian's Faith
Copy supplied by the author.
Reviewed by Sandy

Hello Everyone! It's really great to be here on the Reading Café posting as a guest.
I'm really excited about my release, Guardian's Faith. It was a tough one to write because Faith is such a damaged character, both physically and emotionally. What she suffered couldn't be fixed with a single kiss, not even from the luscious Lucien. I needed her growth and healing, which began in Guardian's Joy, to be as realistic as possible within the realm of fiction, so I researched women who'd suffered similar trauma in the real world.
Wait a minute! I write paranormal romance, which is about as far from reality as you can get! Don't you just make it up as you do along? Demon hunter? Shifters? Vampires? You can't get much farther away from the real world than that, and yet…
If my world of the Paenitentia and the Daughters of Man were real, would the beings that populated it be so different from you and me? I don't think so. They would still have hopes and dreams and feel pain and heartache. They wouldn't be believable to you, the reader, if they didn't.
I know my high school teacher, who used the old adage, "Write what you know", would be turning over in her grave, but if I wrote about only what I know, I wouldn't have any readers. They all would have been bored to death a long time ago!
So if you don't know something through your own life experiences what do you do? I suppose some lucky writers have the ability to write purely from their imaginations. I don't. If I haven't been there, done that, then I need to learn from the folks who have, before I can imagine what my character feels.
If I wanted my readers to understand Faith's pain and perspective, I had to have some understanding of it first, so I read case studies and the writings of women who really had been there and had the fortitude to fight their way back. Did I use everything I learned? Of course not, nor was my portrayal entirely accurate, but I hope I gave my readers enough to feel an empathy for Faith.
I did the same for the cubs in The Alpha's Choice. They were secondary characters, but their personalities were based on those typical of children raised in abusive environments. I also researched wolf behavior as I built my wolver world. Pack behavior is different from human and since my wolvers carry the psyche of both inside them, inner conflicts can and do arise.
Is it all heavy duty research on the internet? No, some of it's face to face. Personally, I have no idea what it's like to be tall and willowy, or petite. The only way to find out is ask. I've talked to friends and yes, complete strangers about the oddest things. I stopped a biker to ask about his Harley. I asked his girlfriend about her leathers.
Research isn't just about asking questions, either. Most writers are people watchers. We watch how they move, how they gesture when they speak. See that girl who twists her hair when she talks? Watch her face. Is she nervous or is she thinking? See that guy ahead of you in line at Motor Vehicles. He stands with his hands behind his back and feet a comfortable distance apart. Ex-military?
The internet is a huge boon to a writer, but not everything can be learned there. To a writer, everything is research. Everywhere we go, everyone we meet is research which we file away in the drawers of our minds. We try not to be obvious about it, but it's always there.
So, now that you know, try not to act too self-conscious next time you have lunch with a writer, because they'll probably file that away as research, too.
Jacqueline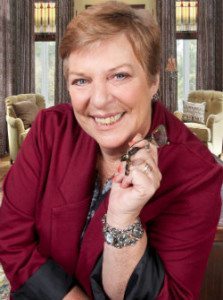 Follow: Website / Goodreads/ Facebook Twitter/ Pinterest
Jacqueline, known as Jackie to her friends, lives in rural southern Ohio with one lovable husband, one spoiled dog and one disinterested cat. She believes coffee is a food group and therefore necessary to survival. She always has a pot brewing. When not writing, she can usually be found with her nose in someone else's book or working in her garden. She also spends a great deal of time chasing deer and rabbits who apparently also like gardening.
Jackie loves hearing from her readers and is always willing to chat. She can be reached through her website.

Jacqueline is offering TWO giveaways for our members at The Reading Cafe.
FIRST PRIZE: One winner will receive a complete e-set of Guardians of the Race –Books 1-4
SECOND PRIZE: One winner will receive an ecopy of Guardian's Faith.
1. If you have not registered at The Reading Cafe, please register using the log-in at the top of the page (side bar) or by using one of the social logins.
2. If you are using a social log-in, please post your email address with your comment.
3. Please comment and tell us to enter you into the giveaway.
4. Giveaway is open Internationally.
5. Giveaway runs from November 19-23, 2013