Hard Knocks / No Limits by Lori Foster-Reviews and Interview with the Author

HARD KNOCKS
(Ultimate .5)
by Lori Foster
Genre: adult, contemporary, MMA, erotic romance
ABOUT THE BOOK: Release Date August 4, 2014
ORDER LINKS: Amazon.com / Amazon.ca / Amazon.uk/ Barnes and Noble / KOBO /
Power. Brute strength. Unforgettable moves. It's no wonder Harper Gates hasn't been able to get her fling with Gage "Savage" Ringer out of her head. Months have passed since she laid eyes—or any other body parts—on him. Months without a word of contact… until, sidelined by injury, he comes back to town.
Staying focused on his training seemed like a smart move to Gage, even if he thought about Harper every day. Seeing her again only makes it clear how much is at stake. He's got one night to earn back her trust. One night to show her that behind his breathtaking skill and ripped body is a man who'll give her everything she needs.
••••••••••
REVIEW: HARD KNOCKS is the prequel novella in Lori Foster's new, adult, contemporary Ultimate romance series focusing on a group of close knit MMA fighters and the women that they love. This is Harper Gates and Gage Ringer's storyline- a friends to lovers storyline that introduces the major players in Lori's Ultimate series. The ULTIMATE fighter series is a spin off from Lori's Love Under Cover series.
As with most novellas, the information provided is limited because of time and space, and in this we learn that our couple have played around one another for a number of years. When Gage is sidelined due to an injury, he takes the opportunity to tell Harper what it is he wants-and he wants Harper for his happily ever after. There is very little background information about our leading couple as the novella is used as a vehicle to familiarize the ULTIMATE series to the readers.
HARD KNOCKS introduces the men of the MMA. We get a quick look at the friends and family of the fighters who will find themselves front and center in a future book of their own. From Cannon to Armie, Denver and Stack, each of the MMA fighters has a story to tell with a bit of history, backstory and mystery about the how and why of the MMA.
Copy supplied by the publisher through Netgalley
__________________________
NO LIMITS
(Ultimate #1)
by Lori Foster
Genre: Adult, contemporary, MMA, erotic romance
ABOUT THE BOOK: Release Date August 29, 2014
ORDER LINKS: Amazon.com / Amazon.ca / Amazon.uk/ Barnes and Noble / KOBO / The Book Depository
Cannon Colter is quintessential hero material: chiseled jawline, shredded body—the works. He's also the guy who rescued Yvette Sweeny from kidnappers, only to put an end to her romantic dreams. These days, she's older, smarter, determined to face whatever life throws her way. Even the prospect of sharing a house and business with Cannon.
Cannon knew Yvette wanted him three years ago. But she was young—and some things are worth waiting for. Thrown together by her grandfather's legacy, he realizes how deep Yvette's scars really go, and how much danger lurks in their quiet town. As pent-up desire explodes between them, protecting her becomes the only fight that matters. And he'll break all the rules to do it…
•••••••••••••••••
REVIEW: NO LIMITS is the first full length storyline in Lori Foster's new, adult contemporary ULTIMATE MMA fighter romance series-a spin off from her popular LOVER UNDER COVER series. This is MMA fighter/ gym owner Cannon Colter and Yvette Sweeny's storyline-a second chance at love trope. Yvette and Cannon were first introduced in the previous series following Cannon's rescue of Yvette from serial kidnappers and rapists. NO LIMITS fast forwards three years when Yvette returns home for her grandfather's funeral and discovers that she and Cannon have been named co-owners and heirs in her grandfather's will. Knowledge of the original series is not necessary to the enjoyment of NO LIMITS-any necessary information is imparted when needed.
The storyline follows the developing relationship between Cannon and Yvette that began three years earlier. But the memories of that horrific time in her life have left Yvette broken in matters of the heart and in bed. Enter Cannon Colter-a lady's man who knows a thing or two about making a woman swoon-but a man whose heart and soul are pulled towards the woman he rescued three years before. Upon Yvette's return a series of mysterious text and phone calls puts Cannon on alert when threats against them become personal and dangerous.
The relationship between Yvette and Cannon is sensual, provocative and breathtaking as Cannon slowly builds up a level of trust so that Yvette is willing to let go. Cannon's seduction of Yvette is nothing short of erotic and arousing as Yvette begins to lose her body and her heart to the man who saved her life years before. Theirs is an intense and passionate relationship that is fueled by history, memories and the fear of the unknown.
The secondary characters include Cannon's fellow MMA fighters-Denver, Stack and Armie, as well as some of the characters and couples from Lover Under Cover–Rowdy Yates and Avery: Lt.Margo Peterson and Dash Riske-for a more familiar edge to the story. Armie's revolving door of women and sex sets up a future storyline when the woman he wants is a little too close for comfort and off limits. There is also the introduction of Yvette's best friend and business partner who draws the attention of every man (and woman) at Cannon's gym.
NO LIMITS is a romantic storyline with mystery, suspense, action, betrayal and love. Lori Foster pulls the reader into a story where the past meets the present; where love binds two hearts; and where the hard edge of a fighter hides a softer side meant only for one woman.
Copy supplied by the publisher through Netgalley.
Reviews by Sandy

TRC: Hi Lori and welcome to The Reading Cafe. Congratulations on the release of NO LIMITS and HARD KNOCKS (Introductory novella) from your new ULTIMATE
MMA fighter romance series.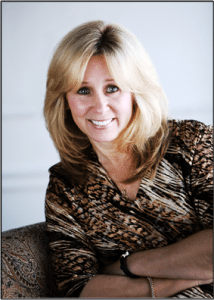 Lori: Thank you! I'm so excited about this new series – and getting to delve into the world of MMA again. NOT that the books are about fighting. They're not. They're about fighters falling in love and fitting romance into their training, competing, and traveling schedules. And since many of the stories contain some elements of suspense/danger, I get to showcase just how capable big, buff, capable fighters can be.
FOLLOW: Goodreads / Website / Facebook / Twitter
TRC: We would like to start with some background information for anyone who doesn't know Lori Foster. Would you please tell us something about yourself and your style of writing?
Lori: Sure! I've been published since 1996. I'm not good at analyzing my own style, but I'm told I write fast-paced, character-driven, explicitly sexy romances. They're not erotica, but they do include detailed love scenes. Always one woman, one man falling in love for a lifetime commitment. I LOVE writing from the male POV (point of view) so readers can expect a lot of that. I also love writing some elements of action and danger. Alpha men,always. Alpha women, often. I lean toward strong, independent characters. I'm a "seat of my pants" writer, meaning I don't do much planning when I write. An idea will come to me, usually with a scene that introducing the male lead. I sit down and get it on paper, and from there he and other characters tell me what should happen next, how and when things will play out. If I try to plan anything, the characters just correct me and make me do things their way. 🙂
TRC: NO LIMITS is the first full-length storyline in your new, adult, contemporary ULTIMATE MMA fighter, romance series focusing on a group of MMA fighters and friends. Would you please tell us something about the premise of the book and the series?
Lori: Sure. Readers met Cannon Colter, the lead hero in NO LIMITS, when he first appeared as a secondary character in the previous series, Love Undercover. I knew from the moment Cannon stepped onto the page that he'd have his own book. He's that type of character. The Ultimate series takes place in the same area as the Love Undercover series, but now, instead of the focus being on the police station or Rowdy's bar, it's mostly centered around Cannon's rec center where professional fighters mingle with neighborhood at-risk kids and amateur fighters, as well as a lot of ladies in different roles. Cannon is in NO LIMITS, and next will be Denver Lewis in HOLDING STRONG, followed by (I think – the characters are still deciding) Stack Hannigan and Armie Jacobson.
As I've said, the books aren't about fighting. I'm not sure any actual competitions will be included. It'll be more around the guys training at the rec center, dealing with the adoration of fans (specifically female fans!) and showing how real they are, that they're good, noble guys with a lot of ability. Naturally, they'll be super sexy. lol. For Cannon's story, the threat comes from people in the town where they live, and from an ex-boyfriend who is the stalkerish type. He follows Yvette from California back to Ohio when she returns after her
grandfather's death, and ends up reuniting with Cannon.
For Denver – HOLDING STRONG – Cherry has a tragic past that catches up with her just as she and Denver are finally connecting and setting off major sparks. She's been in love with him forever, but he sees her a major flirt and he's not the type to share. Once they do get together, he starts to realize that Cherry is a lot more than a party girl, and with more threats showing up every day he's determined to keep her safe – even if that means moving her in.
TRC: What challenges or difficulties (research, logistics, background) did you encounter writing this particular book and series?
Lori: Time (lack of) is my only difficulty. I love to write, I love MMA, I already know pretty much about the sport since I've been a longtime fan, I routinely attend live events both for professional competitions and more amateur bouts, and my husband and three sons are also big fans and major sources of info. The UFC (best known MMA organization) has become so mainstream that it's super easy to find biographies, videos, audios and more on each of the more popular fighters, including training videos and diets.
TRC: What do you believe is the attraction and appeal of the MMA/Ultimate fighter to romance readers?
Lori: Well, they're professional athletes, so there's always that built in adoration and fandom. But unlike some athletes, their sport carries over to major capability in other situations. Throwing a ball won't exactly help you in a bank robbery, for instance. But being able to dismantle a robber with little effort, well, that could come in handy. 🙂 Not all fighters have ideal physiques. They can be in shape, have plenty of endurance and speed, and not be a shredded specimen of muscle. Much of that is genetic. Throughout the years of watching (and loving) the sport, I've learned that looks can be very deceiving. If a fighter is all muscles he might look good, but if he hasn't put enough gas in the tank, if he hasn't conditioned himself properly, if he doesn't know the moves or doesn't have the heart, he'll lose.
It fascinates me that an MMA fighter must know so many different disciplines and possess so many different skills. He has to be able to adapt, to be good at stand-up and have a good ground game. Kicks, punches, submissions… he needs to know them all.
TRC: What is something that few, if any people, know about you?
Lori: Hmmm… There's probably not much. I'm an open book and I'm on social media often. My awesome hubs and I have been married for over 36 years. We met the sophomore year of high school and have been together ever since. I have 3 sons and 3 grandsons. I enjoy the outdoors, boating and skiing, hiking, and I love movies – preferably horror or action. I'm deathly afraid of bugs. Almost all bugs. Even ladybugs. Even ants. ::creepy:::
But oddly, wasps or bees don't send me into a panic. I don't mind snakes either – unless one comes at me while I'm in the water. ::shudder::: I own two lake houses. One is for hubby and me, and the other remodeled for visitors. My kids come to visit just about every Sunday (family day) so the extra house gives them some privacy. When we're not at the lake they usually stay 4 to 6 hours each Sunday and having lunch/dinner with us. Good times. Nothing is as important as family. I love writing more than reading.
I don't believe in writers' block. You just write. ::shrug::: I don't believe in negativity. Get over it. Get happy. You can do it. I do believe in karma, and I do believe that doing for others is as much for YOU as it is for them because it makes everyone feel good.
TRC: On what are you currently working?
Lori: Denver's story, HOLDING STRONG. Almost done! And wow, that Denver is one sexy, over-sexed hunk of man. 🙂
Next will be a story for Jesse and Tonya in the Carlisle series http://lorifoster.com/connected-books/#carlisles Not sure when that'll be out yet, but I'm behind on it. I was set to write it when I broke my elbow and had to have two surgeries – and that put a big crimp in my writing schedule. Luckily my publisher is pretty awesome and to make up for the lost 10 weeks, we put the novella on hold. We figured getting the next single title ready was more important. But now I'm getting back to it.
After that I'll write another benefit novella (all proceeds – advance & royalty – go to a charity) that'll include another Buckhorn character. Not sure who yet but the novella should be out in June 2015. http://lorifoster.com/benefit-books/ And then I'll dive into Stack's story, which I think will be the 3rd novel in the Ultimate series. 🙂 http://lorifoster.com/connected-books/#ultimate
TRC: Would you like to add anything else?
Lori: I have a very active Facebook page and I'm *always* giving stuff away on there. T-shirts, ARCs (advance reviewers' copies – right now for No Limits), key chains, mouse pads, tote bags… If you haven't yet "LIKED" my page, do so here-> Facebook
TRC: Thank you Lori for taking the time to answer our questions. Congratulations on the new ULTIMATE series. We wish you all the best.
Thank you very much!
Lori
*Lori Foster, *NYTimes bestselling author
*also writing as *L.L. Foster
www.LoriFoster.com