Hard to Let Go (Hard Ink #4) by Laura Kaye-Review and Book Tour
Hard To Let Go
Hard Ink #4
by Laura Kaye
Genre: adult, contemporary, military, romantic suspense
Release Date: June 30, 2015
Amazon.com / Amazon.ca / B&N / KOBO / The Book Depository
HARD TO LET GO (Hard Ink #4) by Laura Kaye
ABOUT THE BOOK: Release Date June 30, 2015
Five dishonored soldiers.
Former Special Forces.
One last mission.
These are the men of Hard Ink.
Beckett Murda hates to dwell on the past. But his investigation into the ambush that killed half his Special Forces team and ended his Army career gives him little choice. Just when his team learns how powerful their enemies are, hard-ass Beckett encounters the biggest complication yet—seductive, feisty Katherine Rixey.
A tough, stubborn prosecutor, Kat visits her brothers' Hard Ink Tattoo following a bad break-up—and finds herself staring down the barrel of a stranger's gun. Beckett is hard-bodied and sexy as hell, but he's also the most infuriating man ever. Worse, Kat's brothers are at war with criminals her office is investigating. When Kat joins the fight, she lands straight in Beckett's sights—and his arms. Not to mention their enemies' crosshairs.
Now Beckett and Kat must set aside their differences to work together, because the only thing sweeter than justice is finding love and never letting go.
••••••••••••••
REVIEW: HARD TO LET GO is the fourth full length and final installment in Laura Kaye's adult, contemporary HARD INK military romance series focusing group of ex Special Forces soldiers trying to prove their innocence in an Afghanistan military operation that went horribly wrong. This is Beckett Murda and Kat Rixey's storyline.
Told from dual third person perspectives HARD TO LET GO is the culmination of weeks of investigations searching for the truth behind the disastrous Afghanistan mission that left six soldiers and their commanding officer dead, and five others caught in a military conspiracy that reached close to the top. Each of the previous installments brought out heroes one step closer to finding the truth.
Beckett Murda stands alone. He is a man who is numb to his surroundings but determined to keep his distance until the time comes to take down the people responsible for the destruction of their lives. Enter Kat Rixey- a government attorney and Nick Rixey's sister- and the woman who will keep Beckett from further destroying his life. But Kat is hiding a secret that if revealed will aid in the focus off of her brother's search for the truth. When Kat reveals the information the team needs to finalize their investigation, everything will come full circle.
The relationship between Beckett and Kat is initially strained as Beckett tries to distance himself from forming new friendships or getting involved with the Team leader's sister. But like all romance storylines, the sexual attraction is strong and there is no denying that Kat and Beckett are destined for their own happily ever after-if only Beckett can let go of his past. The $ex scenes are intimate, sensual, and hot.
HARD TO LET GO is an ensemble storyline. All of the previous couples, as well as the members of the Raven MC play a secondary and supporting role throughout the storyline. We are witness to the building relationships between the Special Forcers soldiers, and the women and men that they love. Each of our series heroes has found his happily ever and with it comes the realization that life will continue but for the lives that were lost.
Laura Kaye's HARD INK is an exceptional character driven series where the focus is not only on the couple in question but on the group of heroes as a whole. The friendships formed between brothers (both blood and of the heart) are heartwarming, riveting and inspiring; they support and nurture one another the way family should support the people that they love. Laura's storylines are seductive; she will pull you into the depths of heartbreaking struggles, and intoxicating romance arousing your curiosity about the 'what ifs' and the future for five soldiers and the women they love. The intense pain and sorrow of the past will never be forgotten but finding the one person that calls to your heart puts everything into perspective. Congratulations Laura Kaye for the inspiring and provocative world of the men of Hard Ink.
Copy supplied by the publisher through Edelweiss
Reviewed By Sandy
Beckett was a wrung-out mess.
He'd just spent the past hour talking to Emilie, and it was maybe more than
he'd talked at one time in his whole life. He couldn't exactly say he felt
good, and maybe not even better, but he could say that he was a little proud of
himself for facing his past. Didn't matter that dealing with that shit was as
comfortable as swallowing crushed glass, because choking it down was the only
way he'd have a chance at a future.
At least, a future that he really, truly wanted.
One where he wasn't alone. One where he wasn't angry. One
where he wasn't wasting the time he might have left on this earth—time his
seven fallen teammates no longer had.
Jogging down the stairs from the third-floor apartment,
Beckett headed to the gym. No matter how trashed he felt, he had one more
conversation that absolutely had to happen tonight.
With
Nick. About Kat.
Beckett
had seen the all-knowing looks on Marz's and Jeremy's faces when he and Kat
joined the all-hands' meeting earlier in the evening. If he didn't go to Nick
soon, the guy was going to learn about them some other way. And then the hell
was going to be even worse to pay. And Beckett didn't want that to happen. Not
just because he didn't want the hassle. But because he owed it to Nick—as his
friend and his brother—to come clean.
Didn't mean that his gut wasn't all twisted up about
whether Nick would think him good enough for his baby sister, though.
He reached the gym door, took a deep breath, and punched
in the pass code. Man up, Murda.
Right.
Inside, things were hopping, despite the fact that it was
pushing eleven o'clock. Some Ravens were lifting weights. Others were shooting
the shit around the table. And two guys were tossing a ball back and forth,
driving Eileen crazy by bouncing it over her head. Easy was pounding out a fast
pace on the treadmill. And, in the back corner, Nick, Marz, and Shane were
poring over something on Marz's desk
Beckett had faced down terrorists who wanted nothing more
than to take his life with their very hands, and he'd probably never been as
nervous as he was right now. For fuck's sake
He moved into the room. About midway across he spied Cy
peeking out from behind a weight machine. "You and me are gonna have a talk soon,
too," he said, pointing at the cat. A one-eyed blink was his only answer
And then he was standing on the far side of Marz's desk
next to Shane, peering down at what the three men were examining.
Marz gave him a smile and tapped his finger against the
pages. "Just going over all these instances when Merritt noted Kaine as having
changed orders regarding counternarcotics missions.
"Marz was right," Nick said, looking up at him. "Some of
these gave me a bad feeling in my gut at the time, because they seemed out of
character for Merritt. He was never a last minute kinda guy. Every damn time
he's marked those changes as having been ordered by Kaine."
Beckett nodded. And then his mouth acted without his
brain's permission. "I'd like to date your sister."
Hard As It Gets
Hard Ink #1
by Laura Kaye
Genre: contemporary, suspense, action, romance, adult
Release Date: November 2013
Click HERE for Sandy's review of HARD AS IT GETS
Amazon.com / Amazon.ca / Amazon.uk/ Barnes and Noble / KOBO / The Book Depository
Tall, dark, and lethal…
Trouble just walked into Nicholas Rixey's tattoo parlor. Becca Merritt is warm, sexy, wholesome–pure temptation to a very jaded Nick. He's left his military life behind to become co-owner of Hard Ink Tattoo, but Becca is his ex-commander's daughter. Loyalty won't let him turn her away. Lust has plenty to do with it too.
With her brother presumed kidnapped, Becca needs Nick. She just wasn't expecting to want him so much. As their investigation turns into all-out war with an organized crime ring, only Nick can protect her. And only Becca can heal the scars no one else sees.
Desire is the easy part. Love is as hard as it gets. Good thing Nick is always up for a challenge..
___________________
Hard As You Can
Hard Ink #2
by Laura Kaye
Genre: contemporary, suspense, action, romance, adult
Release Date: February 25, 2014
Click HERE to read Sandy's review of HARD AS YOU CAN
Amazon.com / Amazon.ca / Amazon.uk/ Barnes and Noble / KOBO / The Book Depository
About the book: Release Date February 25, 2014
Five dishonored soldiers.
Former Special Forces.
One last mission.
These are the men of Hard Ink.
Ever since hard-bodied, drop-dead-charming Shane McCallan strolled into the dance club where Crystal Dean works, he's shown a knack for getting beneath her defenses. For her little sister's sake, Crystal can't get too close. Until her job and Shane's mission intersect, and he reveals talents that go deeper than she could have guessed.
Shane would never turn his back on a friend in need, especially a former Special Forces teammate running a dangerous, off-the-books operation. Nor can he walk away from Crystal. The gorgeous waitress is hiding secrets she doesn't want him to uncover. Too bad. He's exactly the man she needs to protect her sister, her life, and her heart. All he has to do is convince her that when something feels this good, you hold on as hard as you can—and never let go.
________________________
Hard to Hold On To
Hard Ink 2.5
by Laura Kaye
Genre: adult, contemporary, erotic, romance, suspense
Release Date: August 19, 2014
Click HERE to read Sandy's review of HARD TO HOLD ON TO
Amazon.com / Amazon.ca / Amazon.uk/ Barnes and Noble / KOBO /
ABOUT THE BOOK: Release Date August 19, 2014
Edward "Easy" Cantrell knows better than most the pain of not being able to save those he loves–which is why he is not going to let Jenna Dean out of his sight. He may have just met her, but Jenna's the first person to make him feel alive since that devastating day in the desert more than a year ago.
Jenna has never met anyone like Easy. She can't describe how he makes her feel–and not just because he saved her life. No, the stirrings inside her reach far beyond gratitude.
As the pair are thrust together while chaos reigns around them, they both know one thing: the things in life most worth having are the hardest to hold on to.
_________________
Hard to Come By
Hard Ink 3
by Laura Kaye
Genre: adult, contemporary, romantic suspense
Release Date: November 25, 2014
Click HERE for Sandy's review of Hard To Come By
Amazon.com / Amazon.ca / Amazon.uk/ Barnes and Noble / KOBO / The Book Depository
ABOUT THE BOOK: Release Date November 25, 2014
Caught between desire and loyalty…
Derek DiMarzio would do anything for the members of his disgraced Special Forces team—sacrifice his body, help a former teammate with a covert operation to restore their honor, and even go behind enemy lines. He just never expected to want the beautiful woman he found there.
When a sexy stranger asks questions about her brother, Emilie Garza is torn between loyalty to the brother she once idolized and fear of the war-changed man he's become. Derek's easy smile and quiet strength tempt Emilie to open up, igniting the desire between them and leading Derek to crave a woman he shouldn't trust.
As the team's investigation reveals how powerful their enemies are, Derek and Emilie must prove where their loyalties lie before hearts are broken and lives are lost. Because love is too hard to come by to let slip away.
______________

Hard To Be Good
Hard Ink 3.5
by Laura Kaye
Genre: adult, contemporary, M/M, romance
Click HERE for Sandy's review of Hard to Be Good
Amazon.com / Amazon.ca / B&N / KOBO / iTunes
ABOUT THE BOOK: Release Date April 7, 2015
Hard Ink Tattoo owner Jeremy Rixey has taken on his brother's stateside fight against the forces that nearly killed Nick and his Special Forces team a year before. Now, Jeremy's whole world has been turned upside down—not the least of which by a brilliant, quiet blond man who tempts Jeremy to settle down for the first time ever.
Recent kidnapping victim Charlie Merritt has always been better with computers than people, so when he's drawn into the SF team's investigation of his army colonel father's corruption, he's surprised to find acceptance and friendship—especially since his father never accepted who Charlie was. Even more surprising is the heated tension Charlie feels with sexy, tattooed Jeremy, Charlie's opposite in almost every way.
With tragedy and chaos all around them, temptation flashes hot, and Jeremy and Charlie can't help but wonder why they're trying so hard to be good.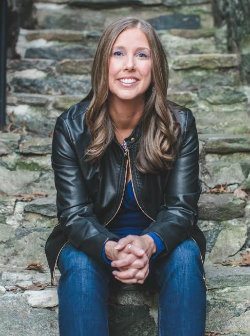 Laura is the New York Times and USA Today bestselling author of over twenty books in contemporary and paranormal romance and romantic suspense. Growing up, Laura's large extended family believed in the supernatural, and family lore involving angels, ghosts, and evil-eye curses cemented in Laura a life-long fascination with storytelling and all things paranormal. She lives in Maryland with her husband, two daughters, and cute-but-bad dog, and appreciates her view of the Chesapeake Bay every day.
Website | Facebook |Twitter | Newsletter
SignUp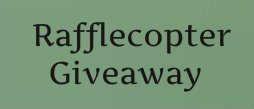 NOTE: The Reading Cafe is NOT responsible for the rafflecopter giveaway. If you have any questions, please contact the tour provider