Highland Vixen (Highland Weddings #2) by Mary Wine-Review, Excerpt & Giveaway
HIGHLAND VIXEN
Highland Weddings #2
by Mary Wine
Release Date:February 7, 2017
Genre: adult, historical, Highland, romance
Amazon.com / Amazon.ca / Books-A-Million / Barnes & Noble / Chapters /Indiebound
ABOUT THE BOOK: Release Date February 7 , 2017
Fierce Highland war chief seeks comely lass for fun, frolic, and marriage
Marcus MacPherson is every inch the fearsome Highlander. He's used to men averting their eyes and women cowering before him. He thinks he'll eventually settle down with a nice, obedient bride. Instead, he gets Helen Grant… Stubborn as the day is long, fearless and dedicated to raising as much hell as possible, Helen is definitely going to challenge Marcus. And challenge him some more. And then some.
It's anyone's guess who'll win this battle of the heart..
••••••••••••
REVIEW: 5 out of 5 for this reader folks!
Another fantastic Highland read by Mary Wine! LOVE LOVE LOVE! 🙂
Highland Vixen by Mary Wine is the second book in her "Highland Weddings" series and it sure lives up to its name. Vixen indeed! We met our leading characters in the previous book of this series called "Highland Spitfire" and while I suppose it is not necessary to read the first book you would miss out on so much back story, which in my opinion makes this book so good as the story continues on! Besides, there are returning characters in Highland Vixen, and I love reading how characters progress in a series after they get their HEA! 🙂
Marcus MacPherson is one studly, "don't mess with me!", fierce, scary , hot badass Highlander. He is the war chief of the MacPherson clan, second to his half brother (who happens to be the lead in the first book). He doesn't mess around, and icky love stuff is the furthest from his mind .. despite the little vixen lass that resides as a "protected prisoner" of sorts in his castle.
Helen Grant is our vixen. She is fierce and bold, smart and very angry at her current living situation. While she has shared a steamy moment with Marcus, Marcus won't claim her as his, but won't allow another to step forward safely either. She is at her wits end and only wants to return to her home (which Marcus has threatened to burn if she leave MacPherson land).
Circumstance allows Helen to sneak away, but not without Marcus hot on her trail. When trouble comes about for Marcus, Helen agrees to marry Marcus, but NOT consummate the marriage so she can get an annulment once danger passes. Well Marcus is having none of that and despite the danger that comes knocking and threatens to take all he stands for, he has decided he is keeping Helen married to him at all costs! He is going to consummate this marriage one way or another and keep her forever.
YES, this is as steamy, perfectly angsty with a side of sass as it sounds! I love my Highland men all fierce and demanding, but deeply kind and protective, like Marcus … and my Highland woman full of attitude and courage, yet seriously lovely underneath like Helen. They are a perfect compliment to the other. Mary Wine really weaves some serious SOB villains as well! Ones that give you the creeps deep to your soul. You can almost smell their evil.
This is a perfect love story that carries an adventure that one would expect to find in a really fantastic Highlander story. If you love a good back and forth match between two well written characters then I highly recommend this book. The story line and side characters are a very decadent cherry on this perfect Highland sundae! LOL
HAPPY READING! 🙂
Reviewed by Rachel
Copy supplied by the publisher

"I did nae have me hands on ye at all, lass," he responded arrogantly. "And I owe me sire a wee bit of an apology for me thinking last evening because his advice is sound."
She rolled over and over and right off the edge of the huge bed, but her knees were shaky, so she stumbled, grasping one of the posts that held the bed curtains. Marcus was watching her, his grin widening as he took in his effect on her. He was wearing nothing but his shirt, and his member was sticking out in the front of it.
He'd lulled her into a false sense of ease. She realized he was every bit as menacing as ever and had simply waited for his moment to pounce on her.
"Do nae look at me like that, Helen." Marcus sat up on the side of the bed and watched her move away. "Ye told me yer maidenhead was the only thing ye have left that is yer own, so I pleasured ye without taking it. Is it so hard to think of me as a man who does nae want to act the brute to ye?" He patted the surface of the bed. "I want ye to choose me."
Did she dare?
Dare was certainly the correct word. He was looking at her, every inch the hardened man she'd faced time and again, and yet there was much more to him now. He was attempting to push inside her, to that place where no one had ever been, to her deepest feelings. However, he was offering her a glimpse at his own in return.
Such a tangle of possibilities.
She looked at the pile of clothing that she'd left on the bench, caught between the need to maintain her pride and the desire to simply let it go in favor of… Well, she wasn't sure what exactly she'd find in his bed. She ended up looking back toward him, seeking the answer in his eyes.
"Naught to say?" he asked. "There is a first."
"Oh, for Christ's sake," she exclaimed with her hip roll half laced. "There was a time when I knew how to speak kindly. Why do ye needle me until I can nae hold me tongue?"
He flashed her an arrogant grin. "Because I like ye the way ye are, no' disguising yer nature to appease everyone about ye. Do ye have any idea how long it has been since a lass was honest with me? Since one came to me seeking me, and no' me position? Ye are not the only one who feels isolated. As War Chief, I must be hard on the young lads, lest they fail to build up enough strength to survive. Smiling at them would be a disservice."
Sometime during the night, he'd taken the time to pleat his kilt on a table that ran along the side of the bedchamber. His wide belt was already under it. It took only a moment for him to lean back, grasp the sides of the belt, and pull it all around himself. Most men used the floor, but clearly Marcus wanted to be ready, should there be a need to dress in a hurry during the night.
"It fell to me to either take ye or know without a doubt that I'd be sending me own men up against yer brothers because they refused to admit the cattle were ours." He was buckling a second belt in place to make sure his kilt was secure. "Ye think I enjoyed it?"
"Yes, ye did," she answered him. "Somewhat, anyhow. Admit it. Yer nature is suited to yer position."
He offered her a cocky grin. "If ye'll match me by admitting ye did nae think to notice I do nae always care for what me duty demands of me. That's the thing about duty. Ye do it because it needs doing and others depend on ye seeing things through."
"Fairly spoken," she said softly while pulling her skirts over her head. The waistband caught on her hip roll, and she began to lace the waistband closed. "Ye are no' a brute." His smile was widening with victory. "But swine fits well, for ye knew well ye were twisting words last evening to get me into yer bed."
He chuckled and opened his arms wide. "Taming a vixen requires cunning."
Helen felt her temper stir at the use of the word taming.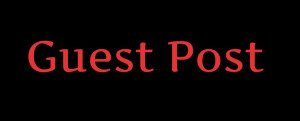 For me, research is a two part thing. First off is doing the 'foot work' so to speak. That's the researching. You either know that Elizabeth the first was born in 1533 or you don't. If you intend to set your story in that era, this is information you need to know. Her mother was beheaded and if you want to go deeper, you learn things such as she was given the mercy of a French swordsman for her execution because the ax was often clumsy. Deeper still and you discover that some of the dates she was accused of having adultery were during her lying in, so completely false as her ladies would have been with her.
That's part one. The dates, the circumstances. I actually love this stuff because for me, after I absorb the dry facts, I start to think about things like…okay, if there was a young daughter attending court, and in service to queen Elizabeth, what would her duties have been? What exactly was a lady in waiting. I would then learn that Elizabeth had ladies of the Bed chamber, of the presence chamber, and one the list goes. The duchess of Norfolk slept on a trundle bed that came out from beneath Elizabeth's because that's how close together they lived.
I like to take it all in and craft a book set in the era. Yes, it's a fantasy story but I want my characters to be people of the time.
A second part of this is something I have done my entire life and that is historical re-enactment. I make the clothing and wear it. I take sword class. Dances that would have been done in Elizabeth's court? Yes, I know a few. It's also the little things, like turning bread on a table and trying….grrr….to bake it in an oven that you have to heat up with coals and no yeast during Elizabeth's era. You learn to hum a tune because there is no music or make sure you are by the fire at night when someone pulls out an instrument.
I love to find little ways to fold all these details into my stories while still letting my charaters fall in love. It's a challenge and a fun one.
Cheers!
Mary Wine
Acclaimed author Mary Wine has written over 30 works of Scottish Highland romance, romantic suspense and erotic romance. An avid history-buff and historical costumer, she and her family enjoy participating in historical reenactments. Mary lives in Yorba Linda, California with her husband and two sons. Website | Goodreads | Facebook
Mary's publisher is graciously offering a paper copy of HIGHLAND VIXEN to ONE (1) lucky commenter  at The Reading Cafe
1. If you have not previously registered at The Reading Cafe, please register by using the log-in at the top of the page (side bar) or by using one of the social log-ins.
NOTE: If you are having difficulty commenting after logging onto the site, please refresh the page (at the top of your computer).
2. If you are using a social log-in, please post your email address with your comment.
3. LIKE Mary Wine on Facebook.

4. LIKE us on FACEBOOK and then click GET NOTIFICATION under 'liked' for an additional entry.
5. LIKE us on Twitter for an additional entry.
6. Please FOLLOW us on GOODREADS for an additional entry.
7. Please follow The Reading Cafe on Tumblr
8. Giveaway is open to USA only.

9.. Giveaway runs from February 7-11, 2017