Hillbilly Rockstar (Blacktop Cowboy #6) by Lorelei James-Review and Giveaway
HILLBILLY ROCKSTAR
(Blacktop Cowboy #6)
by Lorelei James
Genre: adult, contemporary, erotic romance
Amazon.com / Amazon.ca / Amazon.uk/ Barnes and Noble / KOBO / The Book Depository
ABOUT THE BOOK: Release Date August 5, 2014
She's protecting his body and guarding her heart…
Country music star Devin McClain understands there's a downside to life in the public eye, but the laidback Wyoming cowboy has never imagined he'd attract crazed fans who would do anything to garner his attention. When veiled threats become real, he agrees to hire a discreet security detail. But Devin is shocked when that bodyguard is a hard-bodied woman. He's even more stunned to be attracted to the steely-eyed stunner.
Former soldier Liberty Masterson's return to civilian life has been wrought with challenges until she lands a job with a prestigious security firm. But when she agrees to provide personal protection during a cross-country tour, she doesn't realize she has signed up to masquerade as the playboy star's girlfriend. Though she's more comfortable in combat boots than high heels, she has no choice but to appear to be the sexy groupie Devin prefers.
Living in close quarters causes the chemistry between them to ignite, and Devin realizes he wants to turn their charade of a romance into reality. Although Liberty surrenders to his every whim behind closed doors, she fears the sexy country star doesn't see the real her; and Devin can't help but worry when the tour ends that there might not be enough between them to build something that won't fade away…
••••••••••••••••••••••
REVIEW: HILLBILLY ROCKSTAR is the sixth instalment in Lorelei James's adult, contemporary Blacktop Cowboy erotic romance series focusing on a group of friends and family from Wyoming. This is country music superstar Devin McClain and former soldier now bodyguard Liberty Masterson's storyline. Although this is the sixth book in the series it can be read as a stand alone without any problems. A few of the previous storyline characters make a cameo appearance but their history is not necessary to the enjoyment of the story.
The focus of the story are the threats against musician Devin McClain. Following the near fatal beating of his tour bus driver, Devin's production team hire a bodyguard who must stick by Devin 24/7. What Devin doesn't expect is hard nosed, former soldier Liberty Masterson –his home town friend's sister in law and a woman in whom he has no sexual interest. Liberty is a take no prisoners kind of bodyguard. She has been hired to guard and protect Devin McClain but life on the road is difficult when groupies, wanna-bes and fans surround Devin at every opportunity.
As the storyline develops, so too does the relationship between Devin and Liberty. When Liberty is required to pose as Devin's new personal assistant, it doesn't take long before our couple develop feelings for one another. The sex scenes are hot, sensual and erotic. Nothing is off limits and Devin likes to spice up their sex life at every opportunity.
The secondary characters include the members of the band, as well as the roadies, tour bus operators and some fans. We get up close and personal with Liberty's extended family; the band; and anyone who has anything to do with the security team assigned to protect the country star.
Lorelei James takes the reader behind the scenes and onto the tour bus of the rich and famous of country music. The world building connects opening acts with the main attraction; friendships develop and relationships heal. The storyline energy builds throughout the novel where there are intense moments of anger, betrayal, heartbreak and love. HILLBILLY ROCKSTAR is a passionate look at two people from different worlds who find one another at a dangerous time in both of their lives.
Copy supplied by the publisher through Netgalley.
Reviewed by Sandy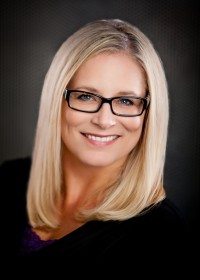 Lorelei James is the USA Today and New York Times bestselling author of the Blacktop Cowboys and Rough Riders series as well as the steamy new Mastered series. She lives in the Black Hills of western South Dakota with her family.

Lorelei and her publisher are offering a paper copy of HILLBILLY ROCKSTAR to ONE (1) lucky commenter at The Reading Cafe.
1. Please register using the log-in at the top of the page (side bar) or by using one of the social log-ins.
2. If you are using a social log-in, please post your email address with your comment.
3. LIKE us on  FACEBOOK and then click GET NOTIFICATION under 'liked' for an additional entry.
4. LIKE us on Twitter for an additional entry
5. LIKE  Lorelei James  on Facebook.
6. The giveaway is open to U.S. only.

7. The giveaway runs from August 2  to August 6, 2014