Hunger (Vampires Realm Series #8) by Felicity Heaton-Review, Guest Post and Giveaway
Hunger
Vampires Realm #8
by Felicity Heaton
Genre: contemporary, adult, paranormal, romance
Release Date : May 10, 2014
Amazon.com / Amazon.ca / Amazon.uk/ Barnes and Noble / The Book Depository
ABOUT THE BOOK: Release Date May 10, 2014
Betrayed by one of her own and turned into a vampire, hunter Eve is consumed by her hunger for vengeance and has spent five years surviving hell, driven to take the life of the man she once loved. But just as she is about to close in on the hunter-turned-vampire, an event is set in motion that threatens to see him slip beyond her grasp forever—the leader of her bloodline has sent an escort to bring her to the family's mansion. To a nest of the very creatures she once hunted and loathes.
A vampire assassin hardened by centuries of service, Tor is a man of discipline and loyalty, never straying from his mission or the rules set out for him, and has purged all his weaknesses, including his emotions.
But the moment he meets the broken, fiery female he is to escort to Oslo, something dangerous awakens in him, something possessive and powerful, and when he is pulled into a deadly game of cat and mouse with the man who betrayed her, Tor discovers he will do anything to protect the woman slowly claiming his heart and give her the vengeance she desires—even break all the rules.
••••••••••••••
REVIEW: HUNGER is the eighth full length novel in Felicity Heaton's contemporary, adult Vampires Realm paranormal romance series. Told from close third person POV this is vampires Tor and Eve's storyline. Although HUNGER is a part of a continuing series, it can be read as a stand alone without any difficulty. Any information required from previous storylines is imparted to the reader where necessary.
Tor is a vampire assassin and hunter-a part of the Vehemens clan; Eve is also a hunter but one who hunted the very thing she has become. As a member of the royal family-a Chosen Daughter and a constituent of the same Vehemens clan as Tor- it is time Eve must take her place as part of the ruling family. Tor is sent as her guardian and escort from Paris to Amsterdam not knowing that Eve has been targeted by someone she once trusted and loved.
The attraction between Tor and Eve is immediate but Tor has learned to keep his emotions and feelings to himself. A hunter since his transition Tor has seen murder, torture and abuse first hand and hopes to keep that part of his life secreted away from the woman with whom he is falling in love. The relationship between our leading couple is necessary, protective, seductive and provocative. Tor has experienced the rejection and the disdain of vampire hierarchy, and knows that his presence in Eve's life will not be accepted or condoned.
The secondary characters include Eve's father, sister and extended family; the Three Law Keepers (akin to vampire royalty special forces); and the one man Eve has targeted for destruction. The supernatural world building continues with each storyline and HUNGER follows Lilith's (Eve's sister) story –Seventh Circle (book four).
Felicity Heaton writes an emotional and moving storyline of betrayal and hope; love and acceptance; family and fitting in. HUNGER is a story of adventure and action that will captivate and fascinate; her leading characters are quick to accept all that life has to offer-there is no overreaching fear of rejection or the constant push and pull of a love/hate relationship. Heaton's characters are adults who know what they want, and Tor and Eve have found a bond in one another.
Copy supplied by the author.
Reviewed by Sandy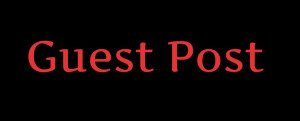 Writing Hunger in the Vampires Realm series by Felicity Heaton
It's great to be here at The Reading Cafe today as part of the Hunger Virtual Book Tour celebrating the release of the latest book in my Vampires Realm series of paranormal romance novels.
Today, I'm going to be talking about the challenges I faced when writing Hunger.
But before we get to the main event, I want to introduce myself. I'm a British paranormal romance author and a New York Times and USA Today best-seller. I have been writing since 2005, and went indie in 2006. I love to write big worlds, populated by vampires, shifters, demons, fae and angels, and I have several series. This tour is about the Vampires Realm series, which focuses on the world of the seven pureblood vampire families of Europe, the werewolves fighting for their freedom, the weakling vampires, and the vampire hunters determined to destroy them all.
Now, on with the show…
When I came up with the idea for Hunger, I couldn't wait to write it because it had a complicated heroine, a hardened hero, and a compelling plot. It offered me a challenge and I loved that.
The biggest challenge for me in Hunger was the heroine. Eve is a vampire hunter, born and raised, who is turned vampire after her partner betrays her. She has been raised to loathe vampires, and view them as her enemy, and believes they're all soulless killers without mercy and deserve to die. Being plunged into their world as one of them has really eaten away at her strength and the woman at the start of the book is very different from the hunter she had once been. I really like writing characters filled with a need for vengeance and driven by that dark compulsion. Normally, I'm writing male characters in that situation, so it was refreshing to write a female.
What made writing this book exciting was trying to strike a balance in Eve between the emotions tearing her in several directions. It's always difficult to get the right balance between weakness and strength in a heroine. Eve is at her lowest, with only revenge keeping her alive, and it was hard to show that without making her look weak and feeble—something unappealing in a paranormal romance heroine. Her heart and her head have different agendas, and it was fun seeing those change during the course of the book and slowly come together as she discovers her feelings for her assassin hero, Tor, and she begins to find her feet again and grows stronger.
Tor adds another level to the complications I had when writing Hunger. He's a hardened assassin who has purged all his weaknesses, and that includes his softer emotions. He's spent three centuries killing for his bloodline and obeying orders, so you can imagine that falling in love is not in his repertoire. I had a great time writing Tor as he slowly comes to grips with the emotions that Eve reawakens in him, learning to handle them. They're all extremely foreign to him, and some really send him into a spin. It was great taking this big, alpha assassin and making him fall in love, and fight to convince Eve that life is worth living—with him.
I also really loved writing several locations in Europe that I know well. The book kicks off in Paris but is also set in Amsterdam and Oslo too. I hadn't written about Amsterdam before and it's a city I had a great, but chilly, time in one Valentine's Day with my husband. It was fantastic being able to revisit it in this book.
So if you like hardened alpha male assassin vampires, strong heroines who won't let a man do their dirty work and are happy handing out some cans of whoop-ass to the bad guys, globetrotting, high tension and drama, big explosions (really big), and occasionally crazy vampire law enforcement officers called Law Keepers… then take a peek at Hunger.
Be sure to follow this fantastic tour to learn more about the passionate heroes and strong heroines in the Vampires Realm romance series! You can also find yourself in with a chance to WIN a $50 or $25 Amazon Gift Certificate if you follow the tour. More details, including how to enter and a full list of stops, are available at the Hunger Virtual Book Tour page: http://www.felicityheaton.co.uk/hunger-book-tour.php
Hunger can be read out of order with the rest of the series and is available from Amazon Kindle, Kobo Books, Barnes and Noble Nook, Apple iBooks stores and other retailers. Also available in paperback. Find the links to your preferred retailer and a downloadable 6 chapter excerpt at:  http://www.felicityheaton.co.uk/hunger-vampire-romance-novel.php
 ~~ Felicity ~~
Books in the Vampires Realm paranormal romance series:
Book 1: Prophecy: Child of Light
Book 2: Prophecy: Caelestis and Aurorea
Book 3: Prophecy: Dark Moon Rising
Book 3.1: Spellbound
Book 3.5: Reunion
Book 4: Seventh Circle
Book 5: Winter's Kiss
Book 6: Hunter's Moon
Book 7: Masquerade
Book 8: Hunger
Felicity Heaton is a New York Times, USA Today and international best-selling author writing passionate paranormal romance books. In her books she creates detailed worlds, twisting plots, mind-blowing action, intense emotion and heart-stopping romances with leading men that vary from dark deadly vampires to sexy shape-shifters and wicked werewolves, to sinful angels and hot demons!
If you're a fan of paranormal romance authors Lara Adrian, J R Ward, Sherrilyn Kenyon, Gena Showalter and Christine Feehan then you will enjoy her books too.
If you love your angels a little dark and wicked, the best-selling Her Angel series is for you. If you like strong, powerful, and dark vampires then try the Vampires Realm series or any of her stand-alone vampire romance books. If you're looking for vampire romances that are sinful, passionate and erotic then try the best-selling Vampire Erotic Theatre series. Or if you prefer huge detailed worlds filled with hot-blooded alpha males in every species, from elves to demons to dragons to shifters and angels, then take a look at the new Eternal Mates series.
If you want to know more about Felicity, or want to get in touch, you can find her at the following places:
Website: http://www.felicityheaton.co.uk
Blog: http://www.felicityheaton.co.uk/blog/
Facebook: http://www.facebook.com/felicityheaton
Twitter: http://twitter.com/felicityheaton
Goodreads: http://www.goodreads.com/felicityheaton
Mailing List: http://www.felicityheaton.co.uk/newsletter.php
 Felicity Heaton is offering ANY one Vampires Realm ebook (excluding HUNGER) to one (1) lucky commenter at The Reading Cafe
1. Please register using the log-in at the top of the page.
2. If you are using a social log-in such as Twitter or Facebook, please post your email address with your comment.
3. LIKE us on FACEBOOK and then click GET NOTIFICATION under 'liked' for an additional entry.
 4. LIKE us on Twitter for an additional entry.
5. LIKE Felicity Heaton on Facebook
6. LIKE Felicity Heaton on TWITTER
7. Sign up for Felicity Heaton's NEWSLETTER
8. Giveaway open Internationally
9. Giveaway runs from June 1 to June 6, 2014