IDLE BLOOM by Jewel E Ann-Review and Blog Tour
Amazon.com / Amazon.ca / Amazon.uk / KOBO /
ABOUT THE BOOK: Release Date December 1, 2014
"What lies beneath my veiled perfection is the ugly truth—my truth, my reality, my destiny."
Vivian Graham has an acceptance letter into Harvard, a badass tattoo, loyal friends, ties to marijuana, a penchant for Dunkin' Donuts, and her pesky V-card.
Everyday she takes the Red Line to her job at The Green Pot in Boston while her friends enter the coveted, black iron gates to higher learning. The ramifications from a tragic accident have put her life on hold while time marches on for everyone around her.
After graduating from Harvard Law, Boston native, Oliver Konrad, moves to Portland to start his career and his life. Three years later, after a horrific discovery, he returns home to trade in his three-piece suit for leather work boots and his suburban home for a condo in Cambridge.
All he brought back to the East Coast was an aversion to pillows and secrets he keeps hidden behind a mysterious locked door. Oliver's days are predictable and his nights are lonely until he meets Vivian on the subway. Her long raven hair, green eyes, and mile-long legs are achingly sexy, but the way she "innocently" fingers and licks her Boston Kreme doughnut can only be described in two words—complete torture.
When their paths cross at every turn, laughter is abundant, friendship is easy, and love is unintentional. However, their future seems improbable.
*This book contains adult situations and explicit content, 17+
•••••••••••••••••••••
REVIEW: IDLE BLOOM is a romantic, contemporary, new adult storyline that focuses on twenty two year old landscape nursery assistant Vivian Graham, and thirty year old former lawyer and handy man Oliver Konrad. While Vivian struggles to make end meets, Oliver struggles with a dark and tormented past.
Told from alternating first person points of view (Vivian and Oliver) IDLE BLOOM follows Vivian and Oliver's building relationship. Oliver's brother Chance has been hitting on Vivian for close to two years but the moment Oliver walks into Vivian's store, she knows she has been waiting for the right man. Vivian will soon discover that Oliver is her neighbor and keeping her distance will become more difficult as their attraction to one another grows. But Oliver hides a secret; one that consumes his every thought; and one that could destroy his relationship with Vivian when the truth is finally revealed.
The relationship between Oliver and Vivian is sensual, seductive and provocative. Vivian is a virgin whose desire for Oliver brings out the sex-kitten hidden deep within her soul. Giving herself to Oliver means giving more than her V-card, but giving of herself and her heart. While Vivian prepares for her classes at Harvard, Oliver prepares to go back into the past.
The colorful secondary characters are complex and controversial including Vivian and Oliver's families as well as Vivian's friends and roommate. Vivian's family is over protective and is unable to accept that their daughter is now an adult, while Oliver's family is supportive but know that in order for Oliver to move forward he must face the heartache of his past. Even Vivian has secrets that she has never shared.
IDLE BLOOM is a story of anguish, heartbreak, grief and torment. Oliver keeps secret his past; a past buried in a locked room within his house; and a lock that Vivian is determined to open. There are moments where tears will flow for a man who has lost so much but the tears will be tempered when the same man is unable to come to terms with the loss. Oliver needs closure and in taking the step forward he may lose the woman who is beginning to repair his heart. Our couple will be separated for months and in this I struggled to accept the 'what fors and whys'. There are moments when you have to walk away knowing that you are not responsible for the happiness of others; guilt is a strong emotion and an ugly motivator when used in the wrong hands.
Jewel E Ann takes the reader through a roller coaster of emotions; the highs and lows of a relationship between two people meant for one another but one that is in a continuing battle with the ghosts of the past. Our couple must overcome obstacles, betrayal, buried memories and emotional ties to the past. Friendships will be destroyed when words are said in anger but sometimes these friendships are never meant to be.
IDLE BLOOM is an intimate look at two people and the drama that is their lives. Jewel E Ann's astonishing ability to draw forth the reader's emotions is a testament to her amazing skill as a writer. You can feel the intense sorrow and pain; the incredible love; and the moment when friendship turns to passion then to love.
Copy supplied by the author.
Reviewed by Sandy


Click HERE to read chapters 1-3 of IDLE BLOOM by Jewel E Ann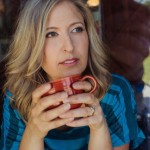 Jewel is a free-spirited romance junkie with a quirky sense of humor.
With 10 years of flossing lectures under her belt, she took early retirement from her dental hygiene career to stay home with her three awesome boys and manage the family business.
After her best friend of nearly 30 years suggested a few books from the Contemporary Romance genre, Jewel was hooked. Devouring two and three books a week but still craving more, she decided to practice sustainable reading, AKA writing.
When she's not donning her cape and saving the planet one tree at a time, she enjoys yoga with friends, good food with family, rock climbing with her kids, watching How I Met Your Mother reruns, and of course…heart-wrenching, tear-jerking, panty-scorching novels.
Twitter: https://twitter.com/JewelE_Ann
Facebook: https://www.facebook.com/authorjeweleann
Goodreads: https://www.goodreads.com/author/show/7505427.Jewel_E_Ann
Website: http://www.jeweleann.com/index.html
Amazon Author Page: http://www.amazon.com/Jewel-E.-Ann/e/B00IJYHDIG/