If I Break by Portia Moore-Review and Giveaway
If I Break
by Portia Moore
Genre: New Adult, mystery, romance, contemporary
Release Date: June 6, 2014
Amazon.com / Amazon.ca / Amazon.uk/
ABOUT THE BOOK: Release Date June 6, 2014
This is not your typical happily ever after…
Lauren Brooks wants to do three things: Escape the small town she grew up in, get accepted to her dream school in Chicago, and graduate without drowning in debt. Now she's working her ass off to do just that.
With a full course load and a waitressing job at one of the hottest night clubs in Chicago, she does not have time for distractions; namely ones who only want to get into her pants. She's been burned before. Only a fool goes for a second round.. With just two semesters left until graduation, everything's on track.
Until she meets Cal. Enter distraction.
At six-foot-two, with ebony hair, deep grey eyes, and a smile that could only hide an agenda, she knows he's trouble. And for the first time in her life, a little trouble might be just what she needs.
No what she wants.
It isn't like she'd ever marry the guy. Until she does.
What she thinks will be her happily ever after, is only the beginning. Cal has a secret. One that makes loving him come with a price, and being his wife cost more than she bargained for.
•••••••••••••••••••
REVIEW: IF I BREAK is a new adult, contemporary, mystery romance series by Portia Moore. The focus of the storyline is on Lauren Brooks and Cal Scott who first meet back in 2008 while Lauren is working as a waitress at a local club. The storyline is told from first person POV (Lauren) and follows three separate timelines that eventually meet in 2013.
The premise follows Lauren and Cal's relationship from their first meeting through courtship, romance, love and marriage, and during the ensuing years Cal's mysterious work commitments and disappearances take their toll on his young wife and their marriage. He is secretive about the actual work he does for his best friends's father's company-the long hours, the travel and the available perks. Lauren lives in luxury wanting nothing but her husband whose frequent disappearances have resulted in a shrew of a woman in Lauren.
Lauren's character is not reflected in a positive way. We are introduced to a young woman who is more of an old shrew than a happy wife but then again, we meet her at a time in her life when everything has fallen apart. She is a difficult character to like.
Cal is an enigma. We know very little about the man, only as much as the narrator (Lauren) has told us, and in this, is the conundrum. Lauren, herself, knows very little about the man to whom she has married. The only constant is his professing undying love for Lauren, and his best friend Dex (and wife Helen). Cal has a secret that will destroy everything he has with Lauren and more.
The relationship between Lauren and Cal is filled with sensual love, sex (mostly implied) and mystery. Cal is a man so in love with his wife he will do almost anything to keep her happy-almost. In this, he is a man who disappears on numerous occasions with no explanation or cause.
The secondary characters are numerous and play an integral part in the story when Cal disappears from Lauren's life. There is a definite story behind Cal's best friend Dex and it is one I would like to see brought to life in another storyline.
IF I BREAK is an interesting and suspense filled, albeit slow to build, storyline with a twist of epic proportions. I was in the ball park about the reveal but in the wrong section-close but not quite close enough. The presentation and execution of the story is a little awkward especially with the continual bouncing between three time lines and some important information seems to have been lost in the telling (or was kept from the reader on purpose i.e. Steve's involvement and introduction).
IF I BREAK is the first instalment in Portia Moore's new adult series. The storyline is open ended and there is so much more to tell. I am hoping for a happily ever after but I am not sure how Portia will be able rectify Cal's secret to keep everyone in the storyline, and the reader, happy.
Copy supplied by the author.
Reviewed by Sandy

Follow Portia: Facebook / Goodreads
I'm obsessed with blowing kisses. I guess that makes me a romantic. I love books and cute boys and reading about cute boys in books.I'm infatuated with the glamour girls of the past: Audrey,Dorthy,Marilyn,Elizabeth.
I'm a self confessed girly girl,book nerd,food enthusiast, and comic book fan. Odd combination huh, you have no idea…
Portia is offering a $15 Amazon Gift Card to ONE (1) lucky commenter at The Reading Cafe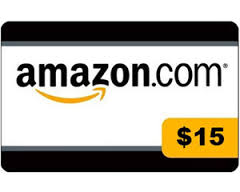 1. If you have not previously registered at The Reading Cafe, please register by using the log-in at the top of the page (side bar) or by using one of the social log-ins.
2. If you are using a social log-in, please post your email address with your comment.
3. LIKE us on FACEBOOK and then click GET NOTIFICATION under 'liked' for an additional entry.
4. LIKE us on Twitter for an additional entry.
5. Like Portia Moore on Facebook
6. GIVEAWAY is open INTERNATIONALLY
7. Giveaway runs from July 10 to July 14, 2014