JAGUAR HUNT (Heart of the Jaguar #3) by Terry Spear-Review, Guest Post and Giveaway
Jaguar Hunt
Heart of the Jaguar #3
by Terry Spear
Release Date: June 3, 2014
Genre: contemporary, adult, paranormal, shifters
Amazon.com / Amazon.ca / Amazon.uk/ Barnes and Noble / KOBO / The Book Depository
About the book: Release Date June 3, 2014
An agent and a jaguar-shifter chase trouble, and each other, through the jungles of Belize…
Agent Tammy Anderson has a reputation: she prefers to work alone. So when she's paired up on a mission with jaguar-shifter David Patterson—who's only recently been released from jail—to say she's less than thrilled is an understatement. Until she realizes that this sexy agent has what it takes…
Soon, what started as an "easy" mission to locate a missing jaguar takes the pair to Belize, where they're chasing down two renegade teen shifters who know more than they're telling. As the action heats up, can they keep their minds on the job and off of each other?
•••••••••••••••••
REVIEW: JAGUAR HUNT is the third instalment in Terry Spear's contemporary, adult Heart of the Jaguar paranormal shifter series. This is jaguar shifters Tammy Anderson and David Patterson's story. David is Wade's brother and Tammy is Maya's cousin whose story was told in book two-Jaguar Fever. With the continuing search for a missing 'natural' jaguar, David (a special forces Golden Claw JAG agent) and Tammy (an agent in the Enforcer branch) will be paired together on an assignment that will take them to the jungles of Belize where they will find assistance from an unlikely source.
The storyline finds Tammy and David following a trail of clues that leads our couple on a journey to the tropical rain forests of Belize-where not only do they uncover a potential threat from inside the agency but they discover that partnering together has made for some very romantic and sexy bedfellows.
The relationship between Tammy and David begins as partners working towards a common goal and ends with a declaration of love and a happily ever after. The sex is animalistic, steamy and seductive. Their inner cats have found their mates but the timing finds our couple on the run when their lives are threatened and they are no closer to discovering the whereabouts of the missing jaguar.
Terry Spear pulls the reader into well paced storyline of suspense, mystery and action; developing friendships; and the introduction to the next generation of potential JAG agents. Not only must David and Tammy search for an elusive and missing jaguar but they are caught in a web of deceit, revenge and betrayal that finds them the target of someone within the force. The secondary characters are colorful; mask their true intent and drive the premise of the storyline. Terry Spear does a terrific job of combining the major and minor players into a tale where you don't know who is the guilty party or why.
JAGUAR HUNT is a perfect blend of mystery, suspense and romance. The reader is never lost or trying to find their way back to the story. There is always something happening and always a path back to the leading couple and the storyline premise.
Copy supplied by Sourcebooks through Netgalley.
Reviewed by Sandy
Guest Post: 10 Reasons to Date a Jaguar Shifter
1. If you've ever been to a jungle environment, having a jaguar shifter boyfriend can really help. He'll show you all the do's and don'ts of visiting the rainforest and jungles south of the border. You'll experience all the best when you're down there.


2. Big cats have lots and lots of energy. They exercise regularly and can lift weights much greater than themselves to places high above without any difficulty. They can run, swim, and climb. Strong, versatile, extremely flexible and you know where that can really be a good thing, don't you?
3. Protective. If someone's hassling you, one show of a jaguar shifter's claws and teeth and that's the end of your troubles.
4. He can smell your distress, fear, excitement, and intrigue and so you don't have to spend a lot of time explaining how you're feeling or what you need. He already knows and he's the best thing there is for whatever ails you.
5. He loves exotic locations, so if you're adventurous, he'll take you to them and you can enjoy them together. He will not be a couch potato or prefer to see it on TV, but will want to enjoy it for himself with you.
6. They're great swimmers and what's not to love about dating a hunky guy wearing a wet swimsuit, especially when he's making the moves on you?
7. They love to play, so forget a totally serious boyfriend. With a jaguar shifter, expect to have fun.
8. They're never boring. If things get to be too much of the same, change things up by having him shift.
9. If you ever get lost in the wilderness, a jaguar shifter can take care of you and get you to safety.
10. In cold weather, they're hot. In hot weather, they're hot. What's not to love?
~~Terry~~

She headed for her car, parked as far from other vehicles as she could manage, not wanting anyone to scratch or ding the new paint job. She didn't hear David's footsteps following her, but she knew he was sticking close to her from the heat she felt radiating from him. She heard his heartbeat thumping. Smelled his hot, sexy, masculine jaguar scent close by. Big cats moved so quietly that their prey would never think they were being stalked-unless the person being followed was also a big cat.
She glanced over her shoulder. Sure enough, he was only inches away. Where do you think you're going?
With you. I've got a tip. This is going to be one helluva hot assignment.
Narrowing her eyes, she tilted her chin down and gave him a look of disbelief.
We're headed for Belize. It's hot down there.
~~What are some reasons you'd love to date a jaguar shifter?~~
Website/Goodreads/ Twitter/ Facebook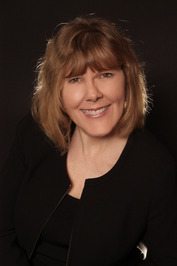 Love, love, love romance, the paranormal, hunky Highlanders with their delicious brogue and hot kilts, so Terry Spear writes about those hunky Highlanders both in medieval times and as wolves in contemporary times. Jaguar shifters too! And young adult urban fantasy. And romantic suspense.
She grew up reading mystery, adventure, mythologies from around the world, ghost stories, the paranormal, fell in love with Dracula and Wolfman, and felt they needed loving too. Everyone should have someone to love. Which means her stories always have a HEA.
USA Today Bestseller residing in Central Texas from Sacramento, California who creates award-winning teddy bears too!

Sourcebooks and Terry Spear are offering a paper copy of JAGUAR HUNT to three (3) lucky commenters at The Reading Cafe.
1. Please register using the log-in at the top of the page.
2. If you are using a social log-in such as Twitter or Facebook, please post your email address with your comment.
3. LIKE us on FACEBOOK and then click GET NOTIFICATION under 'liked' for an additional entry.
 4. LIKE us on Twitter for an additional entry.
5. LIKE Terry Spear on Facebook for an additional entry
5. Giveaway open to USA and CANADA
6. Giveaway runs from June 4 to June 10, 2014