Jaguar Pride (Heart of the Jaguar 4) by Terry Spear-Review and Book Tour
Amazon.com / Barnes and Noble / KOBO / The Book Depository
About the book: Release Date February 3, 2015
JAG Special Forces operatives like Golden Claw agent Melissa Overton and her partner, Huntley Anderson, are trained for the most dangerous missions in the harshest environments. These hardened jaguar shifters can handle any variable, even . . . babies?
When Huntley and Melissa find two jaguar shifter cubs snoozing in their jungle hut while on assignment, they have to keep the cubs and each other safe from ruthless poachers, bringing these partners closer in ways they never expected.
••••••••••••••
REVIEW: JAGUAR PRIDE is the fourth installment in Terry Spear's contemporary, adult Heart of the Jaguar paranormal romance series. This is JAG Special Forces operatives and jaguar shifters Melissa Overton and Huntley Anderson's storyline-a friend to lovers scenario that finds our couple in Costa Rica on the search for poachers who have targeted the big cats.
The storyline follows Melissa and Huntley as they are tasked to return to the jungle when new information confirms the men responsible for the latest round of poaching have returned to Costa Rica. While on the hunt, our couple will discover two abandoned jaguar shifter cubs whose parents are nowhere to be found. The urgency changes when the cubs begin to shift between human and cat.
The relationship between Melissa and Huntley has already been established as friends and working partners. Originally involved with other people, our couple will soon fast become lovers when things back home are not going too well. While on assignment, Huntley begins to imagine his life with Melissa when our couple find themselves playing house with two abandoned cubs. The sexual chemistry is intense; the sex scenes imaginative and filled with passion.
The colorful and intense secondary characters include several JAG operatives, jaguar Avengers and both Melissa and Huntley's exes. The requisite evil pulls the JAG shifters back into the jungles where the poaching chain of command leads our couple back into the rainforest of Costa Rica.
Terry Spear captivates the reader with her wondrous world of jaguar shifters; the sensual and breathtaking scenery; and the emotional and intense love affairs between her couples. The Heart of the Jaguar series continues to call attention to the illegal and unethical sport of big game poaching-and Terry Spear's jaguars are continuing to fight every step of the way.
Previous Reviews and Reading Order
Savage Hunter
Jaguar Fever
Jaguar Hunt
Jaguar Pride
Copy supplied by the publisher through Netgalley.
Reviewed by Sandy


Once inside the park, Melissa and Huntley trekked for miles, not seeing much of anyone or anything, not with the way the rains were coming down in torrents in the steamy rainforest. They hadn't found any sign of Jackson. Just a few hikers, hardier than most, who endured the rains and mud to see glimpses of wildlife here and there. When Melissa and Huntley finally set up camp for the night, she felt wet and miserable. And she couldn't believe how Huntley looked like he could go on for several more hours when she was totally beat.
She should have regretted not sleeping more last night. But making love to him was what she'd needed. Not that she thought anything permanent was likely to come out of the relationship.
Just the same, she'd needed to feel sexy and wanted and loved. Huntley gave that to her and more. So when he'd wanted more, she just couldn't say no, despite knowing that she needed a good seven hours of sleep to feel normal the next day.
She was thinking of Jackson and how he had slipped away from them the first time. She hoped they'd find him soon. Then gunshots fired off in the distance.
Her heart skipped a couple of beats.
"We don't have time to take down the tent. Do we go as humans or jaguars?" Huntley quickly asked her.
She loved that about him—how he always included her in the decision making. "If they're rangers or police, I want to go as humans. Even if they're poachers, I think we'll be safer if we look like we are 'tourists.' We can always shift when we get there if we need to."
"Sounds good."
At least they were armed with tranquilizer guns this time.


Website/Goodreads/ Twitter/ Facebook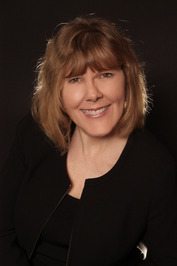 Love, love, love romance, the paranormal, hunky Highlanders with their delicious brogue and hot kilts, so Terry Spear writes about those hunky Highlanders both in medieval times and as wolves in contemporary times. Jaguar shifters too! And young adult urban fantasy. And romantic suspense.
She grew up reading mystery, adventure, mythologies from around the world, ghost stories, the paranormal, fell in love with Dracula and Wolfman, and felt they needed loving too. Everyone should have someone to love. Which means her stories always have a HEA.
USA Today Bestseller residing in Central Texas from Sacramento, California who creates award-winning teddy bears too!


NOTE: The Reading Cafe is NOT responsible for the rafflecopter giveaway. If you have any questions please contact the promoter.