Labyrinth of Stars (Hunter Kiss ) by Marjorie Liu-Review and Giveaway
LABYRINTH OF STARS
Hunter Kiss #5
by Marjorie Liu
Genre: paranormal, urban fantasy, romance
Release Date: February 25, 2014
ABOUT THE BOOK:
Tattoos with hearts, minds, and dreams. Created to be the armor that protects my body, these obsidian shadows come alive at night—demons made flesh.
After the Aetar nearly kill Maxine's unborn child, and a betrayal within her own ranks leaves Maxine's husband, Grant, poisoned and dying, Maxine is forced to attack a race of beings that possesses almost unlimited power. Doing so will require she make a deal with the devil—the devil that lives inside her—risking both her sanity and her soul as she slowly transforms into something more than human.
But even that might not be enough to save Grant, because the very thing that Maxine is becoming is destined to destroy the world.
•••••••••••••••••
REVIEW: LABYRINTH OF STARS is the fifth full length instalment in Marjorie Liu's urban fantasy Hunter Kiss series focusing on demon hunter Maxine Kiss and monsters trying to take her down. Now that the five Reaper Kings and Maxine have become one again, she fights for the life of her unborn baby and that of her soul mate and husband Grant. Grant has been poisoned by an unknown source and his psychic connection to the thousands of screaming demons eats away at what is left of Grant's sanity and health. But a virus is plaguing the demon population and although it was once thought that the human species was protected, no one will be safe when the virus begins to mutate and infect everyone and every kind.
The storyline follows Maxine as she is pulled into the different dimensions searching for the Devourer-the being that has cursed the world with fear and death. As Maxine begins her journey she will encounter enemies at every opportunity and her enemies are willing to kill Maxine to prevent the end of the world. Maxine's presence is an omen and the demons believe she will bring everyone down.
Marjorie Liu writes an amazingly detailed and complex storyline where demons and Lightbringers; Kings and Queens; prophecies and curses all blend into a series that will take the reader through the portals of time and dimensions of hell. This is a story where problems are solved with violence and death; pain and grief. We watch as one woman struggles with her destiny knowing that the fates have decried her end but an end she is desperate to avoid at every chance. As Maxine encounters the past she cannot avoid her future when it comes in the form of someone she knows and can no longer trust.
LABYRINTH OF STARS and the Hunter Kiss series of books should be read in order. There are many details from previous storylines that bleed throughout each instalment. I can only hope there will be a HEA for Maxine and Grant but the premise finds our couple dangerously close to losing one another and their HEA is not going to come-anytime soon.
Copy supplied by the publisher.
Review by Sandy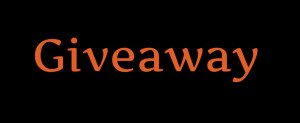 Marjorie and Penguin Groups is offering a paper copy of LABYRINTH OF STARS to one (1) lucky commenter at The Reading Cafe
1. If you have not previously registered at The Reading Cafe, please register by using the log-in at the top of the page (side bar) or by using one of the social log-ins.
2. If you are using a social log-in, please post your email address with your comment.
3. LIKE us on FACEBOOK and then click GET NOTIFICATION under 'liked' for an additional entry.
4. LIKE us on Twitter for an additional entry.
5. Giveaway is open USA only.
6. Giveaway runs from March 7-11, 2014