LIGHT UP THE NIGHT (The Night Stalkers #5) by M.L. Buchman-a review
Amazon.com / Amazon.ca / Amazon.uk/ Barnes and Noble / KOBO / The Book Depository
ABOUT THE BOOK: Release Date September 2 , 2014
Trisha O'Malley rebelled against her affluent family by joining the U.S. Army's secret helicopter regiment, the 160th SOAR (Special Operations Aviation Regiment). Now a Chief Warrant Officer, she found her toughest fight yet in the pilot's seat of an MH-6M attack helicopter.
William Wallace Bruce is an undercover CIA agent who doesn't trust the military. But when the Horn of Africa is threatened by Somali pirates, Trisha flies out to recover ships and hostages…including one very ungrateful Will. He's furious about being rescued by the very group he despises. But with their lives on the line, it's team up and survive, or…
•••••••••••••••
REVIEW: LIGHT UP THE NIGHT is the fifth instalment in M.L. Buchman's adult, contemporary The Night Stalkers military romance series focusing on a group of specially trained military personnel from the U.S. Army secret helicopter regiment the 160th SOAR (Special Operations Aviation Regiment). This is helicopter pilot Trisha O'Malley and CIA SEAL operative William (Bill) Bruce's storyline. Although it is the fifth book in the series, it can be read as a stand alone without any difficulty.
The storyline finds Bill and Trisha at odds with one another. Bill doesn't trust the military and prefers to work by himself. But finding himself with a group of pilots and a paramilitary unit, who rescued Bill from a Somali attack, he is about to undertake one of the most dangerous missions of his life-the SOAR unit has asked him to assist on their next mission to take down a group of Somali pirates who have captured several boats, including an American yacht, near the Horn of Africa. Bill's reluctance stems from his need to work alone and his attraction to one helicopter pilot-Trisha O'Malley.
The relationship between Bill and Trisha is one of immediate attraction but on the surface they rub each other the wrong way. From their turbulent first meeting the couple is in a continuous battle with their emotions and feelings for one another. But an urgent call back home will find Bill heading State side leaving a confused Trisha behind-only Trisha has her own demons to address before she is able to continue with the mission. The sex scenes are passionate and sensual.
The world building continues throughout the series with the familiar names and places, military jargon and speech. The secondary characters are colorful, engaging and include many of the previous storyline couples and characters. Their relationship to one another is of respect, friendship, comaraderie and love. They are all very protective of one another and will ensure that no one, even the new guys, will place anyone in danger.
With reference to the military jargon, there is a vast amount of technical information and detailed military language throughout the storyline but it does not deter from the overall premise. M. L. Buchman has executed his research very well.
M. L. Buchman weaves a story of romance into a military action series with passion, emotion and an intensity that is breathtaking and real. You will feel the incredible highs and lows, the thrill of the hunt, and the honor that each member of the unit instills within his or herself. LIGHT UP THE NIGHT is a realistic and intelligent look at a military rescue operation with a little bit of romance on the side.
Copy supplied by the publisher through Netgalley.
Reviewed by Sandy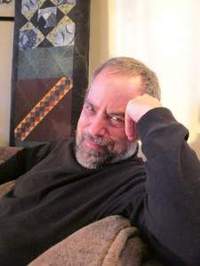 M. L. Buchman has over 25 novels in print. His military romantic suspense books have been named Barnes & Noble and NPR "Top 5 of the year" and Booklist "Top 10 of the Year." In addition to romance, he also writes thrillers, fantasy, and science fiction. 
In among his career as a corporate project manager he has: rebuilt and single-handed a fifty-foot sailboat, both flown and jumped out of airplanes, designed and built two houses, and bicycled solo around the world. 
He is now making his living full-time as a writer, living on the Oregon Coast with his beloved wife. He is constantly amazed at what you can do with a degree in Geophysics. You may keep up with his writing at www.mlbuchman.com.