Marked by the Vampire by Cynthia Eden-Review and Release Day Blitz
Marked by the Vampire
Purgatory #2
by Cynthia Eden
Genre: paranormal, romance
Release Date: June 9, 2014
Amazon.com / Amazon.ca / Amazon.uk/ Barnes and Noble /
Vampires exist. So do werewolves. The creatures that you fear in the darkness? They're all real. And the baddest of the paranormals…those who love to hurt humans…they're sent to Purgatory, the only paranormal prison in the U.S.
His job is to stop the monsters.
Deadly forces are at work within Purgatory. The monsters are joining together—and their plans have to be stopped. FBI Agent Shane August, a very powerful vampire with a dark past, is sent into the prison on an undercover assignment. His job is to infiltrate the vampire clan, by any means necessary.
She wants to help the prisoners.
Dr. Olivia Maddox wants to find out just why certain paranormals go bad. What pushes some vampires over the edge? Why do some werewolves turn so savage? If she can understand the monsters, then Olivia thinks she can help them. When she gets permission to enter Purgatory, Olivia believes she is being given the research opportunity of a lifetime.
Olivia doesn't realize that she's walking straight into hell.
To survive, they have to rely on each other.
When the prisoners break loose, there is only one person—one vampire—who can protect her, but as Olivia and Shane fight the enemies that surround them, a dark and dangerous passion stirs to life between the doctor and the vamp. Shane realizes that Olivia is a woman carrying secrets—powerful, sinful secrets. Secrets that a man would kill to possess.
And Olivia realizes that—sometimes—you can't control the beast inside of you. No matter how hard you try. Some passions can push you to the very limits of your control…and the growing lust that she feels for her vampire…it's sending her racing right into a deadly storm of desire.
Welcome to Purgatory…a place that's a real hell on earth…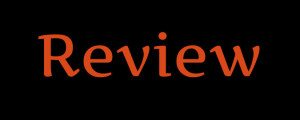 REVIEW:
MARKED BY THE VAMPIRE is the second instalment in Cynthia Eden's contemporary, adult Purgatory paranormal series. Purgatory is an island prison for the supernatural-those that cannot be controlled. This is Dr. Olivia Maddox and FBI Agent Shane August's storyline. Although this is the second in the series, MARKED BY THE VAMPIRE can be read as a stand alone. Some of the previous storyline characters play secondary roles and any information from the prior story is imparted where necessary.
Told from third person POV the story follows Olivia Maddox as she has gained access to Purgatory to further her research surrounding the darkest of the supernatural powers. But Olivia has a secret-one that if discovered or released-will place everyone in danger. So to add to her protection, vampire and Para Unit specialist Shane August is sent in undercover only to realize a little too late that they have both 'literally' been thrown to the wolves. Someone knows about Olivia's true identity and is hoping that Purgatory will keep her under control.
The attraction between Shane and Olivia is immediate. They have a connection that can only be called fated and in this Shane is determined to protect Olivia at all costs-even if it means taking out everyone who threatens the woman he believes to be his mate.
The secondary characters include many of the previous storyline characters as well as a new cast of villains who are on the hunt for the ultimate in supernatural powers. The storyline is well paced; the suspense and mystery will keep the reader on the edge of their seat-and in the end-there was very little difference between good and evil. Trust must be earned and very little is earned throughout the story. Needless to say, Olivia had some major issues of trust, especially when she found herself imprisoned by the very people who had promised to keep her safe.
Cynthia Eden writes an exciting and intense story with all the hallmarks of a paranormal mystery-the reader is never sure just who is the bad guy; who is the betrayer; and who can be trusted with your life. Life in Purgatory is hell, but working with the Para Unit is like working for the Devil-himself.
Copy supplied by Netgalley
Reviewed by Sandy
"I've got a plan, love. Trust me." He advanced into the darkness.
Her nails sank into his skin. "No. Look, dammit, I get that it's too little, too late, but I wasn't exactly high on choices upstairs."
He frowned down at her. She wasn't looking at his face in that total darkness, but instead staring just over his shoulder.
"Give me something here—I mean, make me know that I'm with the good guy."
Oh, but he couldn't do that. He'd never been exactly good, not even when he'd been working with the FBI. If she only knew the things he'd done, she might just run back up to the wolves. "I work with Pate."
"Give me more. Why are you at Purgatory? What's going on?"
He pulled her closer. Wanted to take her mouth again but didn't. Control. "We don't have time for a fucking long discourse here, love. So here are the simple facts. I'm working undercover—a cover that I blew for you. And right now, I'm the only thing standing between you and death, so if you want to die, then by all means…" He let her go. "Don't trust me."
In the darkness, he saw her wrap her arms around her stomach. "You…you haven't killed? Your file was all lies?"
"I've killed plenty." Brutal truth. "And that's why I'm your best hope of survival."
She rocked back on her heels. "Have you killed innocents?"
The woman was so naive. "There are no innocents in this world."
Her body trembled. He could see the small ripple that shook her.
With his back teeth clenched, he demanded, "Now are you coming with me or do you want to try your luck with the wolves?"
Her hand lifted, tried to find him in the dark. He stepped toward her so that she touched his chest.

The Wolf Within
Purgatory #1
by Cynthia Eden
Genre: adult, romance, mystery, paranormal
Release Date: November 2012
Amazon.com / Amazon.ca / Amazon.uk/ Barnes and Noble / KOBO /
Click HERE for our review of The Wolf Within
FBI Special Agent Duncan McGuire spends his days–and his nights–tracking real-life monsters. Most humans aren't aware of the vampires and werewolves that walk among them. They don't realize the danger that they face, but Duncan knows about the horror that waits in the darkness. He hunts the monsters, and he protects the innocent. Duncan just never expects to become a monster. But after a brutal werewolf attack, Duncan begins to change…and soon he will be one of the very beasts that he has hunted.
Dr. Holly Young is supposed to help Duncan during his transition. It's her job to keep him sane so that Duncan can continue working with the FBI's Para Unit. But as Duncan's beast grows stronger, the passion that she and Duncan have held carefully in check pushes to the surface. The desire that is raging between them could be a very dangerous thing…because Holly isn't exactly human, not any longer.
As the monsters circle in, determined to take out all of the agents working at the Para Unit, Holly and Duncan will have to use their own supernatural strengths in order to survive. But as they give up more of their humanity and embrace the beasts within them both, they realize that the passion between them isn't safe, it isn't controllable, and their dark need may just be an obsession that could destroy them both.


USA Today Best-selling author Cynthia Eden has written over twenty-five novels and novellas. She was named as a 2013 RITA® finalist for her paranormal romance, ANGEL IN CHAINS, and, in 2011, Cynthia Eden was a RITA finalist for her romantic suspense, DEADLY FEAR.
Cynthia is a southern girl who loves horror movies, chocolate, and happy endings.  She has always wanted to write (don't most authors say that?), and particularly enjoys creating stories about monsters–vampires, werewolves, and even the real-life monsters that populate her romantic suspense stories.
Cynthia's foreign sales for her books include translations to Japan, Germany, Thailand, Greece, and Brazil.
(Back in the day…) Cynthia graduated summa cum laude from the University of South Alabama where she studied Sociology (because people interest her) and Communication (because she likes to write about said people).  Cynthia has worked as a college admissions counselor, a teacher, and as an editor. But now, Cynthia is thrilled to be spending her days making up stories.
Follow Cynthia: Website | Blog | Facebook | Twitter | Goodreads