NOTHING BETWEEN US ( Loving on the Edge #6) by Roni Loren-Review and Giveaway

Nothing Between Us
Loving on the Edge #6
by Roni Loren
Genre: adult, contemporary, erotic, BDSM
Release Date: January 6, 2015
Amazon.com / Barnes and Noble / KOBO / The Book Depository
ABOUT THE BOOK: Release Date January 6, 2015
Unlike the heroine of her popular thriller series, Georgia Delaune can't afford to take risks or push sexual boundaries—unless you count spying through her neighbor's bedroom window, and never missing a single move he makes.
Colby Wilkes is more than willing to put on a show for the alluring woman next door. But his dominant side aches to show her the pleasures of submission up close. As a counselor, Colby is sensitive to Georgia's fears. As a Dom at The Ranch, a private BDSM retreat, he's the perfect teacher to unleash her passion.
But just as Georgia lowers her emotional barriers, an unexpected complication arrives: a bad boy musician from Colby's past who adds fuel to her heated imagination. Now, the lonely author has two gorgeous men eager to fulfill every fantasy she's ever written—and one she's never dared to dream…
••••••••••••••••••
REVIEW: NOTHING BETWEEN US is the latest full length installment in Roni Loren's contemporary, adult Loving on the Edge erotic, romance series. This is Dominant Colby Wilkes, author Georgia Delaune and musician Adam Keats's storyline- a BDSM love triangle where one woman will learn to let go with the two men in her life. NOTHING BETWEEN US can be read as a stand alone although there is some reference to previous storyline characters and the opening scene is taken from an earlier story.
Told from several alternating third person points of view NOTHING BETWEEN US focuses on three people: Dom Colby Wilkes-a part time high school counselor, and trainer at the local BDSM club The Ranch; Georgia Delaune-an author and shut in whose life has been put on hold by a stalker whose need to control forces Georgia into hiding to protect her life; and musician Adam Keats-a twenty three year old man and former student of Colby's who finds himself the target of an ex girlfriend and her drug dealer, h*ll bent on revenge. Our trio will quickly become friends that will turn into something more when need and desire are fueled by proximity and trust.
Roni Loren continues her BDSM theme throughout the storyline but never crosses over into hard core territory. The partners are always aware, always willing and always honest when it comes to what they want and how far they will go. Each of the storyline players is facing a personal crisis-a past that refuses to let go- that could tip the balance of power and need, but in the end it is the support and love of one another where the emotional dynamics will come into play.
The sexual imagery is visually graphic with scenes of M/F, M/M and M/F/M. There are moments of domination and submission, followed by commitment and love. All three go into the relationship looking for something different but in the end it is love, trust and understanding that heightens the bonds of their ties and connection to one another.
The writing style is simple and easy to understand. There are no complicated or confusing scenarios; Georgia and Adam are both willing to risk their own happiness for the sake of the other but it is Colby, as the Dominant, who is not willing to risk either one. He understands that everyone needs time to accept the world and everything it has to offer, but he is not above helping to push his lovers in the right direction.
Roni Loren's stories of domination and submission are intimate, provocative and emotional. There are moments of controversy, passionate declarations and dramatic reminders that not everything is right with the world but in the end there is hope for the future when love is the dominant factor between consenting adults and honorable friends.
Copy supplied by the publisher through Netgalley.
Reviewed by Sandy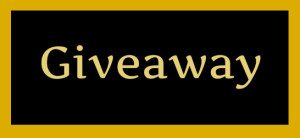 Roni's publisher is offering a paper copy of NOTHING BETWEEN US to ONE (1) lucky commenter at The Reading Cafe.
1. If you have not previously registered at The Reading Cafe, please register by using the log-in at the top of the page (side bar) or by using one of the social log-ins.
2. If you are using a social log-in, please post your email address with your comment.
3. Please LIKE us on FACEBOOK and click GET NOTIFICATIONS
4. Please LIKE us on Twitter for an additional entry.
5. Please LIKE us on GOODREADS for an additional entry.
6. Please LIKE us on TSU for an additional entry.
7. Follow Roni Loren on Facebook.
8. Giveaway is open to USA only
9. Giveaway runs from January 6-10, 2015