PLAYING WITH PLEASURE / PLAYING WITH TEMPTATION (The Players Club 1&2) by Erika Wilde-Review and Book Tour
Amazon.com / Amazon.ca / B&N / KOBO /
ABOUT THE BOOK: Release Date July 13, 2015
***Full length, stand-alone novel. No cliffhangers!***
PLEASURE HAS NEVER BEEN SO DECADENT . . .
Paige Moore has a fulfilling business designing couture corsets for her high profile clientele, but her love life is sorely lacking. Being burned in the worst way possible by Sawyer Burrows has left her guarded and wary when it comes to men and their motives. When her best friend presents her with an invitation to The Players Club, she embraces the chance to enjoy a hot night with a stranger, and finally put her past heartbreak, and Sawyer, behind her.
Sawyer knows he devastated Paige with his careless actions a year and a half ago, and he's lived every day since with those regrets. Now, seeing Paige at The Players Club, he knows this is his chance to make amends and prove that there is still something between them worth pursuing. If sensual pleasure is what Paige is looking for, then he intends to be the man to spend the night seducing every part of her.
Paige's surrender is Sawyer's ultimate goal, but once her desires are sated, will she give them the second chance they deserve?
•••••••••••••
REVIEW: PLAYING WITH PLEASURE is the second installment in Erika Wilde's adult, contemporary The Player's Club erotic romance series. The Player's Club is an exclusive members-only sex club. This is former Marine and private security agent Sawyer Burrows, and fashion designer Paige Moore's storyline. We were first introduced to Sawyer and Paige in book one-PLAYING WITH TEMPTATION. THE PLAYERS CLUB is a spinoff from Erika's erotic romance THE MARRIAGE DIARIES series. Playing with Pleasure can be read as a stand alone but for some backstory I recommend reading in order.
Told from alternating third person perspectives PLAYING WITH PLEASURE is a second chance storyline for Paige and Sawyer. Eighteen months earlier, on Paige's twenty sixth birthday, Paige watched Sawyer walk out of her step-sister's bedroom looking sexed up and guilty. Kissing her relationship with Sawyer goodbye, as well as her family home where she no longer felt welcome or safe, Paige walked away in the hopes of starting a new life with her Couture Corset business. Fast forward a year and a half, and a still brokenhearted Paige will come face to face with her past when her best friend gives her an invitation to The Players Club for a night of freedom and sex. What Paige never expected was to find Sawyer more than willing to give Paige whatever it was she wanted for the night, and possibly her future.
The prior relationship between Sawyer and Paige has already been established but Sawyer needs to explain to Paige what it is he does and doesn't know about the night eighteen months earlier. Hoping for a second chance with the woman that he loves, Sawyer begins a slow, sexual seduction of Paige. The $ex scenes are erotic, provocative and steamy. Sawyer is a man who likes rope and knot play, and Paige is a willing participant both in and out of the bedroom. There is also some light bondage, voyeurism, and spanking. I did have a slight concern as to Paige's easy acceptance of the BDSM lifestyle, and Sawyer's need to dominate and play-I thought there should have been a little more ambivalence on the part of our leading heroine but she took what was offered with very little concern.
PLAYING WITH PLEASURE has a large ensemble cast of secondary characters including friends, family and potential love interests. Raina and Logan from book one –PLAYING WITH TEMPTATION-play a supporting role, as well as a number of Paige's friends including Kendall Shaw and Paige's co-worker Summer. We are also introduced to Jase Burns, Sawyer's friend and fellow security expert at Noble and Associates. Kendall and Jase's storyline will be told in PLAYING WITH SEDUCTION. The requisite evil comes in the form of Paige's step sister Ashley who has made Paige's life miserable for a number of years.
PLAYING WITH PLEASURE is an easy and predictable read; a fast paced, sexy look at a second chance for two people whose lives were torn apart by jealousy and betrayal. The premise is entertaining; the characters colorful, animated and real; the woman are strong of character and determined; the romance is a quick build to a happily ever after. The BDSM content is light, and there is limited exposure to the happenings at The Player's Club.
Copy supplied by Netgalley

Reviewed by Sandy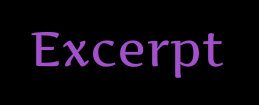 T The bell on the door to Couture Corsets tinkled, announcing that a customer had just walked into Paige Moore's small boutique in Old Town San Diego, where she designed and sold custom-made corsets.
"It's just me," she heard her good friend Raina Beck call out.
Knowing Raina would just head to the back area of the shop where Paige did all her designing and creations, she continued hand sewing small seed pearls to an exquisite white satin corset she was making for a client's wedding night.
A moment later, Raina walked past the curtain of glittering crystals hanging in the doorway that separated the retail floor from the workroom. "Wow, that looks stunning," she said of the one-of-a-kind bridal corset, her voice laced with awe.
Paige glanced over her shoulder and grinned. "Thanks. Once I add the crystal and lace embellishments along the bodice, this bride is going to knock her groom's pants off when he sees her in this corset."
Raina laughed. "Not a bad way to start off a marriage."
"What? By getting lucky?" Paige asked humorously as she set her needle and thread down on the nearby worktable that dominated the area.
"And being totally turned on by your new wife."
"Speaking of getting turned on," Paige said with a smirk as she eyed her cheerful friend. "You're glowing and smiling all the time, so things with Logan must be good, yes?"
"Really good," Raina admitted, her face flushing with happiness. "And I do have to say, it's nice having sex on a regular basis," she teased.
Paige sent her a mock glare. "Yeah, I wouldn't know, so stop bragging," she grumbled, even though she was genuinely thrilled that Raina had found a man who absolutely adored her. "What brings you by?"
"I have something for you," Raina said and handed her an envelope with the word Welcome embossed in black across the front.
Paige's eyes widened as she looked at the envelope. "Oh my God, is this an invitation to your wedding? I can't believe you didn't tell me…" Her words and excitement trailed off as she pulled out the card inside and read the message granting her a night at The Players Club, an exclusive, members-only sex club.
"Oh, wow," she breathed in surprise and glanced back at Raina. "I thought—"
"If I was getting married, you'd know about it before I sent out invitations because you'd be my maid of honor," Raina interrupted with a laugh. "Besides, I'm not even engaged yet. This invitation is for you," Raina went on with a grin. "The Players Club is a place where you can get down and dirty and freaky with a stranger, indulge in a fantasy, or try a particular kink that has piqued your interest."
"I have to say, that sounds very tempting."
Oh, yes, Paige was definitely intrigued. It had been a year and a half since she'd been with a man. A year and a half since the morning Sawyer Burrows had shattered her heart with his betrayal. And the thought of indulging in a night of hot sex with an anonymous guy was incredibly appealing. She needed to do something to finally shake Sawyer from her mind and thoughts and let the painful past go so she could move on with her life.
Easier said than done, but an evening at The Players Club was a good start to putting an end to her dry spell.
"There is one thing you need to know." Raina suddenly looked uncertain. "Logan told me that Sawyer is a member of The Players Club. Which, in my opinion, could work to your advantage if he's there the night you decide to go."
Paige frowned, not sure how she felt about running into a man she swore she hated yet who still had the ability to affect her on a physical level. Yeah, that part drove her absolutely crazy, but she was curious what Raina meant. "How so?"
"If he's there, think of it as a bit of revenge." Raina's eyes danced with mischief. "Flirt with other guys and enjoy yourself. Show Sawyer exactly what he's been missing and what is no longer his. Men are such jealous, possessive creatures, and it'll drive him nuts to see you with another man."
The corner of Paige's mouth curled into a smile as she thought about her friend's suggestion. It had been too long since she'd felt desired and sexy. Combine the bonus of possibly showing Sawyer that she was over him by letting him see her enjoy another man's attention, and it really was a win-win situation.
Her decision made, she met Raina's gaze and lifted her chin in determination. "I'm totally down for that."
____________
PLAYING WITH TEMPTATION
(The Players Club #1)
by Erika Wilde
Genre: adult, contemporary, erotic, romance, BDSM
ABOUT THE BOOK: Release Date March 6, 2015
Amazon.com / Amazon.ca / B&N / KOBO /
When Raina Beck is given an invitation to The Players Club, all she wants is a night of decadence with a gorgeous, sexy stranger. The seductive, mysterious man she meets fulfills her deepest desires and most erotic fantasies, giving her a night she'll never forget. But forgetting him isn't quite so easy.
Logan Cruz prefers his women submissive and compliant in the bedroom . . . everything the independent Raina is not. Yet from the first moment he lays eyes on her, he's determined to make Raina his. Despite her resistance.
When Logan is assigned to protect Raina from a stalker, everything between them changes. Sex becomes more than just physical, and emotions run deep. Falling in love was never on Raina's agenda, but can she let go of the past and surrender the one thing he wants the most . . . her heart?
•••••••••
REVIEW: PLAYING WITH TEMPTATION is the first installment in Erika Wilde's adult, contemporary The Players Club erotic, romance series. The Players Club is an invitation only, exclusive sex club in the San Diego area. This is private security agent and former Marine Logan Cruz, and adult toy shop owner Raina Beck's storyline. THE PLAYERS CLUB is a spinoff from Erika's erotic romance THE MARRIAGE DIARIES series.
Told from dual third person perspectives (Raina and Logan) PLAYING WITH TEMPTATION focuses on Logan's seduction of the woman who ran from our hero after a sexual encounter at The Players Club. Raina's invitation to The Players Club came at a time when our heroine was looking for something in her life but threats against Raina find our heroine at the security firm of Noble and Associates where her mystery man from the night at The Players Club is hired security specialist Logan Cruz. When Logan is assigned as Raina's protection, their sexual attraction and need for one another continues to grow. What ensues is a Logan's protection of Raina while pushing her towards his world of Domination and submission.
The relationship between our couple begins as a sexual encounter at The Players Club where Logan wants more than a one night stand. Raina isn't willing to commit to something more, and the potential threat of harm finds our heroine wondering if someone at The Players Club is her probable stalker.
The $ex scenes are erotic, intimate, provocative and exploratory. Logan demands total submission in the bedroom; he want and needs to be in control at all times. There is some light bondage, spanking, and discipline play.
We are introduced to several of Raina's friends: Stephanie, Paige, Kendall and Jillian (The Marriage Diaries). Jillian's husband Dean is co-owner of Noble and Associates Security, and Paige's story will be told next in Playing with Pleasure. We are also introduced to Logan's sister Emily, and her husband Pete. Emily is not impressed with Raina's line of work, and makes her feelings known forcing Emily, to once again, consider what her future holds with the man Logan Cruz.
PLAYING WITH TEMPTATION is a flirty, sexy and fast paced erotic storyline that introduces some of the players in Erika Wilde's THE PLAYER CLUB series. There are moments of humor and fun (join the ladies at their Cocktails and Cock Club monthly meetings ); betrayal and heartbreak; kinky sex and falling in love. If you like a little erotica with your romance storylines, then check out Erika Wilde's THE PLAYERS CLUB.
Reviewed by Sandy
follow: Website/ Twitter/ Facebook /Goodreads
Erika Wilde (aka Janelle Denison) is the USA Today bestselling author of over 50 contemporary romances for multiple print publishers.
So, why the new pen name? 
As Janelle Denison she has always written sexy books, but lately her writing has taken on more erotic elements that she wanted to keep separate for readers because not everyone likes their reading material on the spicier, kinkier side of romance.   However, please be assured that even as Erika Wilde, you will still get an emotionally layered story with characters you'll care about and fall in love with.   That is always Erika's goal, whether she is writing straight contemporary romances, or more erotically charged stories.
Currently, Erika/Janelle is working on The Marriage Diaries and making sure that Dean and Jillian enjoy exploring the more erotic side to their marriage.  The series will be on-going, with no foreseeable ending as of right now, for as long as readers want to be voyeurs to Dean and Jillian's sizzling new relationship.
Erika also planning a spin-off series in the future, featuring the hot military men that work security for Dean at Noble and Associates.