Possession (Club X #3) by KM Scott-Review and Book Tour
Possession
Club X #3
by KM Scott
Genre: adult, contemporary, erotic, romance
Release Date: January 22, 2015
Amazon.com / Barnes and Noble / KOBO / ibooks
ABOUT THE BOOK: Release Date January 22, 2015
Kane Jackson, the ruler of the fantasy section of Club X, has always been different from his brothers. The bastard son of Cassian March III, he grew up without the money and privilege Cassian and Stefan enjoyed from the March name, instead only knowing his father as the man who abandoned him and seeing himself as unloved and unwanted. He let love in once and like everything else in his life, all that came from it was pain. His heart hidden behind the walls he's built since then, Kane is now just the dark figure who rules over the fantasies of others but has none himself.
Abbi Linde can't seem to get a break. Too many bad men and bad choices have left her bruised and broken, but the opportunity to dance at Club X could change everything. For the first time, she might be able to make a life for herself and find the happiness she longs for. After what feels like a lifetime of heartbreak, Abbi still believes one day her dreams will come true and she'll find the love that's eluded her.
Even the darkest heart craves the light, but will the darkness be too much for love to overcome with these two souls?
••••••••••••••••••
REVIEW: POSSESSION is the third installment in KM Scott's contemporary, adult Club X erotic romance series focusing on three brothers-Cassian and Stefan March and their half brother Kane Jackson. POSSESSION is Kane and Abbi's storyline-a tale of insta love, heartbreak and loss.
NOTE: This is not the end; their story is not complete; their relationship and emotional fall out are unresolved.
Told from alternating first person points of view (Kane and Abbi) POSSESSION follows Abbi and Kane's relationship as well as Kane's spiral out of control. Abbi's desperate need for employment finds her working at Club X-a gentlemen's club that crosses the line of legality and one where Abbi will find comfort with a man few believed had a heart or a soul. Kane will become Abbi's boss, her protector and her lover.
Kane is a man 'possessed' by the monsters that haunt his life. Raised by a mother with demons of her own, Kane's staggering childhood and destructive second nature become a self-fulfilling prophecy-over and over again. Alone for so long, Kane's all encompassing need to protect Abbi finds our couple facing a dark future.
The relationship between Kane and Abbi is very quick to develop; a romance of insta lust that finds our couple professing their love for one another within days. Their attraction to one another is fueled by Kane and Abbi's painful pasts, their heartbreaking stories and an intense need to feel wanted and loved. Kane's cold façade is but a mask to protect him from pain but with Abbi he is a man determined to prove that he can be caring when he wants but all good things will eventually come to an end. Kane's darker side has been unleashed and his fear is that he will hurt everyone that he loves; Kane will risk everything to protect Abbi from harm. There is plenty of back and forth; push and pull; and emotionally draining drama. Kane and Abbi's co-dependency is unhealthy.
The secondary characters include Kane's half brothers-Cassian and Stefan March, and their significant others –as well as an assortment of Club X extras. We are introduced to Cassian and Stefan's mother Alexandria; Club X bouncer Samson: Abbi's best friend Gemma; as well as the requisite evil that sets the tone for our hero's demise.
KM Scott pulls the reader into a dark, emotional storyline about two broken people who believe they are not worthy of friendship and love. Their backstories are heartbreaking; their futures unknown; and the author cautiously sets up an intense showdown of anguish and loss.
There is no happily ever after or even a happily ever after for now. Abbi and Kane's story is not finished. The demons must be excised; forgiveness accepted; and the heart must realize where it belongs-it is the mind that has issues of letting go. Abbi and Kane need closure; the reader needs confirmation that our couple will find happiness and love either with each other or someone else-we all need 'Satisfaction'.
Reading Order:
Temptation
Surrender
Possession
Satisfaction (2015)
Reviewed by Sandy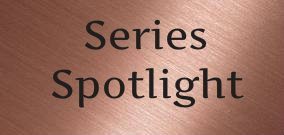 Temptation
Club X #1
by KM Scott
Genre: adult, contemporary, erotic romance
Release Date: August 3, 2014
Amazon.com / Amazon.ca / Amazon.uk/ Barnes and Noble / KOBO /
Watch the fan made trailer for :
The Club X Series, a scorching hot new erotic contemporary romance series by New York Times bestselling author K.M. Scott.
Cassian March, the public face of Tampa's most exclusive nightspot, Club X, has a great life. Women, sex, and money are his for the taking, and no man indulges his desires more. Life is short, and he plays hard. He lives by only one rule—never let a woman get close.
Olivia Lucas needs a job, and if that means working at a club that specializes in making members' wildest fantasies come true, then that's what she'll do. A girl's got to pay the rent, right? She never expected to fall for the gorgeous owner of Club X, though, but a man like him would never go for someone like her. Or would he?
________________
Surrender
Club X #2
by KM Scott
Genre: adult, contemporary, erotic romance
Release Date: November 3, 2014
Watch the fan made trailer for:
Amazon.com / Amazon.ca / Amazon.uk/ Barnes and Noble / KOBO / iTunes
The second book in the bestselling Club X series
Stefan March lives for a good time. Born into wealth, he sees everything in terms of what he can have, especially women. So far, life has denied him nothing and no one. When he meets his newest bartender, he instantly knows who his next conquest will be, but Shay's not like the usual women he collects. To get her, he'll have to be more than just the player he's always been.
Shay Callahan is beautiful, determined, and intelligent. She's got plans for her life, and they don't include getting sidetracked by a man, and certainly not her wealthy player boss. Her job at Club X is for one thing—money to fund her education—but if she can make Stefan March see he's not God's gift to women, all the better. She never expects to find out there's more to him than meets the eye.
As different as day and night, can these two see past who they think they are to find love?

A writer for years in other genres, K.M. Scott writes sexy contemporary romances like the ones that she loves. In love with love from the moment she picked up her first romance novel, she considers herself blessed that she has the chance to tell her own characters' stories now. When she's not writing, she can be found reading, feeding her addiction to TV, or cooking a new dish for family and friends. She loves to hear from readers, so drop by her Facebook page and say hi or e-mail me at kmscottauthor@gmail.com.
Author Contact Info:
Website / Google Plus / Facebook / Goodreads / Newsletter / Tumblr / TSU