Problems in Paradise by Kelsey Browning-Blog Tour, Review and Giveaway
Problems In Paradise
Texas Nights #3
by Kelsey Browning
Genre: adult, contemporary, romance
Release Date: July 14, 2014
Amazon.com / Amazon.ca / Amazon.uk/ Barnes and Noble / KOBO /
ABOUT THE BOOK: Release Date July 14, 2014
Eden Durant hasn't always been Eden Durant. She's made a fresh start in Shelbyville, Texas, far from her mother's notoriety. Running the Paradise Garden Café is as much excitement as Eden wants—or it was, until she meets Beck Childress. Although he's the one man who could expose her past, she's willing to open up enough to see if he might be her future.
Chief Deputy Childress is determined to get to know the real Eden, when he isn't busy cleaning up after the sheriff and running in the election to replace him. When several men fall sick after eating in Eden's café, he investigates even as her mysterious past raises both his suspicions and his protective instincts.
As their relationship heats up, so do the pressures of Beck's campaign. When Eden's secrets are revealed, jeopardizing his dream of becoming sheriff, he'll need to choose: serve and protect the town he loves or the woman who makes it home.
•••••••••••••••
REVIEW: PROBLEMS IN PARADISE is the third instalment in Kelsey Browning's adult contemporary Texas Nights romance series focusing on the men and women of Shelbyville, Texas. This is Chief Deputy Beck Childress and café owner Eden Durant's story. Although this is the third in the series, it can be read as a stand alone without too much difficulty. Some of the previous storyline characters play a secondary role and any information necessary from the previous storylines is revealed when needed.
The focus of the story is the building relationship between Beck and Eden, and the investigation into a series of poisonings at Eden's Paradise Garden Café. With Eden the prime suspect, Beck struggles with his need to be objective while on the job and his need for the woman who calls to his soul. But someone is hoping to take Eden down and in doing so, compromises Beck's run for the sheriff of Shelbyville Texas. It is a small town where everyone knows your business but in some cases, it is the past that comes back to destroy your life.
The relationship between Beck and Eden is sensual and seductive. The sex scenes are hot; definitely adult in nature. There is an immediate attraction between our couple and one that is not accepted by many of the town's people including Beck's recently relocated sister.
The secondary characters are colorful and drive a good portion of the storyline. Small town living is not for everyone especially when the town is run by people who refuse to move forward-out of the past. Beck and Eden will caught up in a power play for struggle and control-not of their making.
Kelsey Browning writes a storyline that invites the reader into a world of romance; where betrayal comes at the hand of family; and where love comes from an unexpected source.
Reading Order
1. Personal Assets
2. Running The Red Light
3. Problems in Paradise
Copy supplied by the tour provider.
Reviewed by Sandy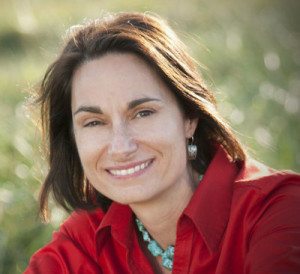 Kelsey Browning writes sass kickin' love stories and cozy Southern mysteries. Originally from a Texas town smaller than the ones she writes about, Kelsey has also lived in the Middle East and Los Angeles, proving she's either adventurous or downright nuts. These days, she hangs out in northeast Georgia with Tech Guy, Smarty Boy, and Bad Dog. She's currently at work on the next book in her Texas Nights series and The Granny Series.
 Connect with Kelsey: Email / Website / Newsletter / Facebook / Twitter / Goodreads / Pinterest

Kelsey is offering an ecopy of PERSONAL ASSETS (Texas Night # 1) to ONE (1) lucky commenter at The Reading Cafe.
1. If you have not previously registered at The Reading Cafe, please register by using the log-in at the top of the page (side bar) or by using one of the social log-ins.
2. If you are using a social log-in, please post your email address with your comment.
3. LIKE us on FACEBOOK and then click GET NOTIFICATION under 'liked' for an additional entry.
4. LIKE us on Twitter for an additional entry.
5. Like Kelsey Browning on Facebook
6. Giveaway is open INTERNATIONALLY
7. Giveaway runs from July 14-18, 2014, 2014