PROMISE ME THIS (Between Breaths #4) by Christina Lee-Review and Blog Tour
Promise Me This
Between Breaths #4
By Christina Lee
Genre: adult, contemporary, romance
Release Date: October, 2014
Amazon.com / Amazon.ca / Amazon.uk/ Barnes and Noble / KOBO /
ABOUT THE BOOK: Release Date October 7, 2014
A new love will test the boundaries of passion between a privileged boy next door and the tattooed, blue-haired girl who helps him embrace his wild side…
Nate has developed quite a playboy reputation around campus. It's not that he doesn't respect or trust women; he doesn't trust himself. The men in Nate's family are prone to abusive behavior—a dirty secret that Nate's been running from his entire life—so Nate doesn't do relationships. But he can't help himself around one girl…
Jessie is strong, independent, and works at a tattoo parlor. Nate can't resist getting close to her, even if it's strictly a friendship. But it doesn't take long for Nate to admit that what he wants with Jessie is more than just friendly.
With Jessie, he can be himself and explore what he's always felt was a terrifying darkness inside him. Even when Nate begins to crave her in a way that both shocks and horrifies him, Jessie still wants to know every part of him. Testing their boundaries together will take a trust that could render them inseparable… or tear them apart
••••••••••••••••••
REVIEW: PROMISE ME THIS is the fourth installment in Christina Lee's contemporary, new adult Between Breaths romance series. This is tattoo artist Nate Connors and Jessie Walters storyline. Although this is the fourth book in the series, it can be read as a standalone without too much difficulty.
Told from alternating first person points of view (Jessie and Nate) the premise follows the building relationship between Nate-an architectural engineering student/tattoo artist and art major/tattoo shop receptionist Jessie. Nate, a rich kid riding on his daddy's dollar, has a reputation with the ladies-a one night stand kind of guy. He doesn't do relationships and the secrets that he carries are heartbreaking and dark.
Jessie struggles with paying the bills. As she pursues a Bachelor of Fine Arts degree specializing in photography Jessie has had to cut her studies back to part time. When Nate makes a suggestion for her latest class assignment, Jessie jumps at the opportunity and invites Nate along for the ride.
PROMISE ME THIS is a friends to lovers storyline that is heartbreaking in its presentation of a young man whose family history is abusive and destructive. Nate is not what he appears to be. The emotional aftershock of his mother's abuse at the hands of his father has left Nate empty and withdrawn. To hide this darkness Nate looks to the many women who offer up a night in bed or a quickie in the bathroom at the local pub. To this, Nate's reputation as the campus 'man whore' finds Jessie at odds with the man she has come to know.
The relationship between Jessie and Nate begins as friends and co-workers but the attraction to one another is immediate. Having never acted on their feelings, Nate and Jessie will discover that they are the yin to the others yang: the black to the white. Jessie will become Nate's heart and soul; she will anchor Nate when the past becomes the present; she will support, love and offer up herself to the man who will steal her heart.
The world building continues with the inclusion of several of the previous storyline characters and the ever present backdrop of the Raw Ink Tattoo studio and Zach's Bar. The secondary characters are colorful and relatable; they could be anyone's best friend or lover. Because this is a character driven storyline, most of the premise follows Jessie and Nate's developing relationship.
Christina Lee offers up an emotional storyline of family and betrayal; heartbreak and abuse; learning to love and letting go. PROMISE ME THIS is a story with a broken hero, a strong heroine and a love story with a happily ever after. Christina Lee's BETWEEN BREATHS series is a welcome addition to the world of New Adult storylines.
Copy supplied by the publisher through Netgalley
Reviewed by Sandy

Mother, wife, reader, dreamer. Christina lives in the Midwest with her husband and son–her two favorite guys. She's addicted to lip gloss, salted caramel everything, and believes in true love and kissing, so writing romance novels has become a dream job.
Facebook /Twitter /Website /Goodreads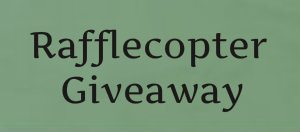 NOTE: The Reading Cafe is NOT responsible for the rafflecopter giveaway. If you have any questions, please contact the tour provider or the publisher.