Pure Heat (Firehawks #1) by M.L. Buchman-Review, Interview and Giveaway
PURE HEAT
Firehawks #1
by M.L. Buchman
Genre: contemporary, action, special forces, romance
Amazon.com / Amazon.ca / Amazon.uk/ Barnes and Noble / The Book Depository
ABOUT THE BOOK: Release Date May 6, 2014
These daredevil smokejumpers fight more than fires.
The elite fire experts of Mount Hood Aviation fly into places even the CIA can't penetrate.
She lives to fight fires…
Carly Thomas could read burn patterns before she knew the alphabet. A third-generation forest fire specialist who lost both her father and her fiancé to the flames, she's learned to live life like she fights fires: with emotions shut down.
But he's lit an inferno she can't quench…
Former smokejumper Steve "Merks" Mercer can no longer fight fires up close and personal, but he can still use his intimate knowledge of wildland burns as a spotter and drone specialist. Assigned to copilot a Firehawk with Carly, they take to the skies to battle the worst wildfire in decades and discover a terrorist threat hidden deep in the Oregon wilderness—but it's the heat between them that really sizzles.
************************
REVIEW: PURE HEAT is the first instalment in M.L. Buchman's contemporary, romance, action Firehawks series-a spinoff from his successful Night Stalker series. I have not read the previous series and although this is a spinoff, it can be read without any difficulty or frame of reference from the original storylines. This is former smokejumper Steve Mercer and Carly Thomas's story. As the Oregon wildfires begin to engulf everything in their path, the experts of Mount Hood Aviation will discover they are looking at more than just a fire fight but possibly a terrorism threat from within.
The focus of the story is on a group of close knit elite fire experts-jumpers, helicopter pilots, fighters and, the struggle to contain the wild fires that have grown in intensity and danger. We are introduced to Steve Mercer-a former smokejumper-whose career was cut short from a near fatal injury that destroyed any chance of ever jumping again. With a new path in the war against wildfires, Steve is pulled into the close knit family of fire experts who risk their lives on a daily basis. To add to Steve's struggle, Carly Thomas is a career wildfire expert from a long line of heroes but an expert who has seen her fair share of suffering and loss. It will take the pushing of his fellow firefighters to show Steve that Carly is worth the struggle-her cool demeanor hides a shattered heart.
M.L. Buchman writes a compelling and intriguing storyline where the world building is awash in technical terminology and jargon from the world of aviation and firefighting expertise. At times, the storyline appeared to lose focus in the vast amount of background particulars and history behind some of the 'real life' wildfires as well as the infinite details of the helicopters and firefighting machines but M.L. would steer the story back on track and pull the reader into an intense storyline where our characters struggle to keep the fires-of both their heart and the land- under control.
The secondary characters are colorful, intriguing, and passionate about what they do. The scenery is wondrous in its glory; the fire is staggering in its power; and the intimacy between our leading couple is sensual, heartbreaking and intense. We are pulled into the action, the mystery and the lives of those who face their mortality –day in and day out.
PURE HEAT tells a story about the heroes who fight the fires and risk their lives. It is a story about two people who fall in love under extreme circumstances-drawn together by a mutual need and understanding about what it is to lose and carry on. It is also a story about the wildfire devastation that destroys so many lives; destroys so much wildlife; and destroys the land upon which we live. And it is a story about the potential for terrorist activities that go unnoticed in a land that reaps it beauty and languor from nature and everything is has to offer.
Copy supplied by the publisher through Netgalley.
Reviewed by Sandy

TRC: Hi Matthew and welcome to The Reading Café. Congratulations on the release of PURE HEAT –book one in your new Firehawks series.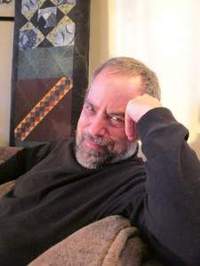 ML: THANKS! It's really exciting as an author to see a new series start off.
TRC: We would like to start with some background information. Would you please tell us something about yourself?
FOLLOW: Goodreads / Website / Facebook /
ML: I'm a full-time writer with 25 novels in print (mostly in romance). During my 25 years as a corporate project manager (IT, law, and construction), I have also rebuilt and raced a 50' sailboat, designed and built 2 houses, and flown and jumped out of airplanes. I also quilt. And I'm one of "those" parents: don't get me started on my kid because I'm so proud of her I'll never shut up. Did I mention that we earned our Taekwondo black belts together before she went to college? (Sorry, couldn't help myself.)
TRC: What or who influenced your foray into writing?
ML: I started writing fiction in July of 1993 while on a solo, around-the-world bicycle tour. I didn't intend to write fiction, but it certainly came out that way. I can trace my absolute love of the written word back to my third-grade teacher, the life-changing Mrs. Kaye. She turned me into a voracious reader, it just took another 25 years before it turned into a need to tell stories myself.
TRC: PURE HEAT (May 2014) is the first release in your new Firehawks series-a spinoff from the Night Stalkers. Would you please tell us something about the premise?
Amazon.com / Amazon.ca / Amazon.uk/ Barnes and Noble / The Book Depository
ML: The premise is (tiny spoiler) that Emily Beale got pregnant in The Night Stalkers book #4, Take Over at Midnight. So, she and Mark retire to form a new team as they fly for Mount Hood Aviation. This is a helicopter wildland firefighter outfit…who also happen to fly special mission for the CIA on occasion. (This is actually based on a real company not fifty miles from where I was living at the time.) My aerial firefighters find unexpected problems in the forests. They are also welcome to enter countries where the CIA needs information but they can't send any military assets. Firefighters are always welcome. The problem is that they sometimes get in over their heads and must call in The Night Stalkers to help out.
TRC: Several of the Night Stalkers characters (Beale/Henderson: Kee) have secondary roles in PURE HEAT. Will most of the previous storyline characters play an active role in the new series ?
ML: Beale and Henderson are permanent fixtures in the Firehawks series (not saying they won't pop up now and then with the Night Stalkers). Will the whole cast wander through? Uh, probably not. Will the cool reader cookies continue? Absolutely. I love revisiting favorite characters as much as the next person.
TRC: How many books do you have planned for the series ?
ML: Firehawks was conceived as a 3-book series…to start. I think in series, long ones. The Night Stalkers is already 4 books traditionally published, 2 more contracted, and 3 holiday short novels, and I have ideas for many more. I don't see either series ending anytime soon. I did just end a 5-book Seattle-based contemporary romance series named "Angelo's Hearth."
TRC: There is a wealth of technical language, references and background information about fighting fires, flying helicopters and more. What challenges or difficulties (research, logistics, background, historical etc) did you encounter writing this particular story and series?
ML: I work very hard to make my books as realistic as possible, balanced against making it approachable for my readers. The single biggest challenge by far is dancing that thin line between exciting romantic suspense and realistic tedium. I don't want to create a research book, I want to create a thrilling romance set against realistic situations.
TRC: If you could virtually cast the leading characters in this storyline, which models or actors best represents your ideal image?
ML: That's easy. I always cast my books. Sometimes just a random photo, but Pure Heat was cast with Charlize Theron (her The Italian Job character) as Carly and a young Michael Biehn (from the first Terminator movie) as Steve.
TRC: LIGHT UP THE NIGHT is the September 2014 release and fifth installment in your Night Stalkers series. Would you please tell us something about the premise?
ML: The first four Night Stalkers books are all based in a four-seat attack version of the Black Hawk called a DAP. The next two are in the smallest helicopter in the American military arsenal, the MH-6M "Little Bird." Like these small, fast, lethal helicopters, the women who fly them are also quick and dangerous. The recurring character Trisha O'Malley from the first 4 books will be bringing her special skills and serious dose of attitude to the "Little Bird."
TRC: Now that the spinoff series has been released, do you plan to continue writing the Night Stalkers and if so, how often will we see a cross over between the two series?
ML: Absolutely! I love the Night Stalkers series. Will the firefighters get snarled up into a Night Stalkers book? That's a cool idea. Thanks! Will the Night Stalkers continue to wander into the Firehawks series? Big Time!
TRC: How do you keep the plot unpredictable without sacrificing content and believability?
ML: I start with an immense amount of research which I continue right through the writing. I make the world as realistic as possible. I may compound problems, but they are real-world. They are made unpredictable by the compounding of problems and by the uniqueness of each of the individual character's response to the those problems. I do clean them up to make them more approachable; what these folks do, both Army and wildland firefighters, is utterly amazing and far more dangerous than anything I can capture on paper.
TRC: When writing a storyline, do the characters direct the writing or do you direct the characters?
ML: I direct the characters by throwing crap (challenges) at them—sometimes I really, really rain on their parade. It is up to that character's past experience and future dreams to determine what they do with that challenge and how they grow from it. It's sort of a co-writing process.
TRC: The mark of a good writer is to pull the reader into the storyline so that they experience the emotions along with the characters. What do you believe a writer must do to make this happen? Where do you believe writer's fail in this endeavor?
ML: I have a friend who says that character is opinion. Well, what's opinion? It's the setting filtered through the character's emotion. If the character doesn't feel, experience, grow from what is going on around them, how can you expect the reader to connect to the character. Where does it come apart? When I "the all-knowing author" step in and try to tell the story rather than allowing the character their opinion.
TRC: Writer's Block is a very real phenomenon. How do you handle the pressures and anxiety of writer's block?
ML: Don't believe in it. Project block, sure—which I find mostly happens when I try to force characters to do things they wouldn't. But if I'm stuck on one project, I can always work on another.
TRC: Many authors bounce ideas and information with other authors or friends and family. With whom do you bounce ideas?
ML: My first reader, magician, brainstormer, research librarian, wonderwoman…uh, that would be my wife.
TRC: On what are you currently working?
ML: Firehawks #3 is in process right now. And as I just finished my "Angelo's Hearth" series, in June or July I'll be launching a "Chef Romantic Suspense" series. (Still working on the series name.)
TRC: Would you like to add anything else?
ML: You can keep track of new releases by signing up for my newsletter at: mlbuchman.com
LIGHTNING ROUND
Favorite Food
Pasta
Favorite Dessert
My wife's apple pie –it's awesome
Favorite TV Show
Castle, Top Chef, and Project Runway (all equal)…Star Trek Next Gen when it was on
Last Movie You Saw
Saving Mr. Banks
Dark or Milk Chocolate
Dark
Secret Celebrity Crush
Jodi Foster (don't care, I'll watch her act in anything)
Last Vacation Destination
Vancouver, B.C.
Pet Peeve
Cynics
TRC: Thank you Matt for taking the time to answer our questions. Congratulations on the release of PURE HEAT.
ML: THANKS To not miss a thing, sign up for my newsletter at mlbuchman.com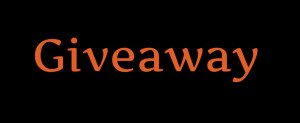 M.L. Buchman and Sourcebooks are offering a paper copy of PURE HEAT to one (1) lucky commenter at The Reading Cafe
1. Please register using the log-in at the top of the page (side bar) or by using one of the social log-ins.
2. If you are using a social log-in, please post your email address with your comment.
3. LIKE us on FACEBOOK and then click GET NOTIFICATION under 'liked' for an additional entry.
4. LIKE us on Twitter for an additional entry.
5. Giveaway is open to US and Canada only.
6. Giveaway runs from May 2 to May 7, 2014, 2014