Reckless Weekend (Reckless Beat 2.5) by Eden Summers-Review and Blog Tour
Reckless Weekend
Reckless Beat Novella 2.5
by Eden Summers
Release Date: March 7 2014
Genre: adult,contemporary, erotic, romance, rock stars
Amazon.com / Amazon.ca / Amazon.uk/ Barnes and Noble /
ABOUT THE BOOK:
In Vegas, a lot can happen in twenty-four hours.
What do you get when you mix a rock band as hot as Reckless Beat, women strong enough to capture several of the bad boys' hearts, and a bet that sparks a competitive streak?
Boundaries will be pushed, alcohol will be abused, and loads of sarcasm will be shared.
Once the games are over, it's time to make a commitment. But love in the limelight is never easy. The past is trying to catch up with the present, and the pressure may be too hard to handle.
Seduction, torment, laughter, and heartbreak—one reckless weekend will test each member of the band and the women who've claimed their love.
••••••••••••••••
REVIEW: RECKLESS WEEKEND is a latest storyline (novella) in Eden Summers contemporary adult, erotic, romance Reckless Beat series focusing of the rock band Reckless Beat and the women in their lives. This is a novella that occurs twenty four to forty eight hours prior to Mitch and Alana's Vegas wedding. The reader is pulled into a wild night for both the bachelor and the bachelorette.
Alana and Mitch are getting married and the fight is on. A bachelor/bachelorette race has been drawn where each team must complete a set of challenges and the winner picks the honeymoon destination. What ensues is a night no one will ever forget with a heartbreaking revelation for one couple and fist fight where members of the band will require make up to hide the bruises, cuts and drunken debauchery following a 'reckless night' of infinite practical jokes among friends.
Eden Summers has written a storyline about family and friendship; love and heartbreak; forgiveness and letting go. We watch as one couple begins a new life together while another holds on to what could have been.
Reckless Weekend is a storyline that is emotional-not only for the characters but for the reader as well. We are pulled into one couple's painful loss; a friendship that continues to shatter bit by bit; and the potential break up of a family that is held together by more in common than most families by blood.
Copy supplied by the author.
Reviewed by Sandy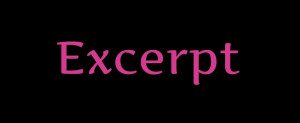 The guys stared at him with varying degrees of disbelief and annoyance—Sean, Mason, their two bodyguards, even Ryan wasn't impressed. The one person who didn't seem pissed was Blake, who sat on the couch across from him, legs crossed at the ankles and a knowing grin tilting his lips.
"What are you smiling at?" Sean jutted his chin at Blake. "Did you get laid or somethin'?"
Blake shook his head. "I wish. I spent the last six days in Richmond with grumpy-ass here." He jerked his thumb in Mason's direction. "When I got home, Gabi was surfin' the crimson tide, so I couldn't get lucky if I tried."
"So what's with the smirk?" Ryan asked.
Blake outstretched his arms along the back of the lounge. "Can't a guy be happy to spend quality time with his friends?"
"You know what's on the list, don't you?" Mitch asked, dread growing in his gut. Blake was the only person at the bachelor party who knew the honeymoon issues were fake. Yet there was something more to the gleam in his best friend's eyes.
"Gabi may have given me a hint or two." Blake turned his gaze to Mason. "And why the hell do you have your panties in a bunch about the Brazilian? Didn't we put the same thing on the list for the ladies?"
"There's a big fucking difference, bro," Mason huffed. "Women get their shit waxed all the time."
Sean cleared his throat. "I'll do it."
Stunned silence followed.
Mitch turned his attention to Sean along with everyone else in the room.
"What?" Sean frowned, lowering his gaze to the glass in his hands. "I've had it done before. No big deal."
"You've had it done before," Mason repeated, emphasizing the words with slow deliberation. "You've had the hair ripped from your balls, just for the hell of it?"
"It's not like it's all pain and no gain. I'll get my pole smoked afterward."
"Beauty therapists aren't whores. You know that, right?" Ryan asked. "A blow job isn't part of the deal."
Sean shrugged. "They've never let me down before."
"OK." Blake drawled with widened eyes. "So we've determined who'll get kicked out of the beauty salon first. What else is on the list?"

Blind Attraction
Reckless Beat #1
by Eden Summers
Genre: contemporary, new adult, rock star, romance
Release Date: May 28, 2013
Amazon.ca / Amazon.ca / Barnes and Noble / ARe/ Smashwords / KOBO
He can seduce with a single glance.
Peering down at a sea of fans, rock star, Mitchell Davies can't deny the innocent beauty of a woman in the front row. He'll stop at nothing to get to know her. When a public altercation leaves her weak and defenseless, he takes the opportunity to be her savior.
She's been sheltered from the world.
Alana Shelton wants to spread her wings and experience life away from her restrictive upbringing. But she isn't prepared for a gorgeous stranger to sweep her off her feet while at her most vulnerable.
Attraction will bring them together, but their pasts will try to tear them apart.
He wants to teach her how to trust, but she'll show him how to love. In a glamorous world of rock-and-roll, only time will tell if they're up for the challenge.
________________________
Passionate Addiction
Reckless Beat #2
by Eden Summers
Genre: contemporary,new adult, romance, rock stars
Release Date: November 15, 2013
Amazon.com / Amazon.ca / Amazon.uk/ Barnes and Noble / KOBO /-ARe 
He's been her ultimate untouchable desire.
Nothing says happy birthday like a rock god flying thousands of miles to surprise a woman he's never met. But that's exactly what happens to Gabi Smith when she gives her long distance best friend a flippant invitation to her laid back girl's night out. She never expected to turn on the dance floor and find Blake Kennedy's gaze holding her body captive.
She's his everything and he's never laid eyes on her.
Gabi means more to Blake than life itself. She's his strength, his savior, and the only person who helped to vanquish his demons. No one means more to him than his angel. So when things between them start to sizzle, he's ready to fight for the future he never thought he would deserve.
Skeletons from his past will threaten his only chance at love…
Blake has come a long way—with Gabi's help—to leave the hell of his youth behind him, but sometimes memories don't want to stay buried. Determined to stand on his own for once, Blake is willing to stretch the truth to keep his troubles from burdening the woman he adores.
Little white lies can create black holes in any relationship. Only time will tell if an Aussie with a heart of gold will forgive her bad-boy boyfriend or if the deceit will end his passionate addiction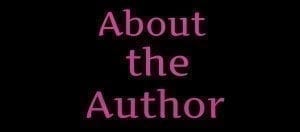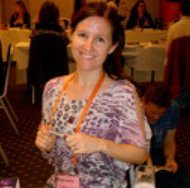 Eden Summers is a true blue Aussie, living in regional New South Wales with her two energetic young boys and a quick witted husband.
In late 2010, Eden's romance obsession could no longer be sated by reading alone, so she decided to give voice to the sexy men and sassy women in her mind.
Eden can't resist alpha dominance, dark features and sarcasm in her fictional heroes and loves a strong heroine who knows when to bite her tongue but also serves retribution with a feminine smile on her face.
Website: www.edensummers.com 
www.recklessbeat.com
Facebook
Twitter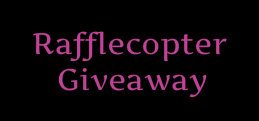 NOTE: The Reading Cafe is NOT responsible for the rafflecopter giveaway. If you have any questions, please contact the author.
The giveaway is open internationally.