Releasing Me by Jewel. E.Ann-Reviews, Interview and Giveaway
Releasing Me
Holding You #2
by Jewel E. Ann
Release Date: April 18, 2014
Genre: Adult, contemporary, erotic, romance
Amazon.com / Amazon.ca / Amazon.uk/ Barnes and Noble / KOBO /
RELEASING ME (Holding You #2) by Jewel E. Ann
ABOUT THE BOOK: Release Date April 18, 2014
A tragic accident. A hidden past. An unbreakable love.
Never goodbye …
I thought Addy stole my soul.
Her beauty blinded me.
Her heart called to me.
Her touch healed me.
She gave everything and asked for nothing. Then I broke her. The depths of her pain were veiled by the reflection of my own. I didn't deserve her, but I wanted her––I needed her. In my darkest hell, I heard her voice. That's when I knew …
Addy was my soul.
Deep breath … I am peaceful, I am strong.
Quinn was worth the risk.
He took away the numbness and gave me unfathomable pleasure. Every emotion felt magnified, every moment felt like the last.
My heart found purpose.
My body came to life.
My soul returned.
His weakness gave me strength, and his past held my future. He saved me by … releasing me.
•••••••••••••••••••••••
REVIEW: RELEASING ME is the second and final instalment in Jewel E Ann's contemporary, adult romance Holding You duology and readers are in for an emotional ride. Releasing Me continues the story of Adler Brecken and Quinn Cohen. At the end of Holding You an accident left our couple fighting for survival. Release Me will reveal that words said in anger; actions meant to hurt; and betrayal of both the heart and the soul will break even the hardest of humans-but when someone is already broken, the cracks will weaken the spirit until there is nothing left on which to hold. Sometimes pushing too hard means losing everything and everyone that means anything in your life.
The storyline focuses on recovery, addiction and fighting for the one you love. Painful words, heartbreaking betrayal and, buried pasts find our couple in a hell of their own making. Hidden secrets will force Addy and Quinn into a battle for both their lives and their love but in the end, pain and sorrow may be all that is left at the end of the day.
Jewel E. Ann has written a story where one woman has suffered so many losses and heartbreaks in her life that one more seems inevitable and revealing. At times RELEASING ME is a difficult storyline with the amount of devastating and emotional pain that our heroine must endure. And when she finally puts her heart on the line she is pushed into the abyss by a man who is floundering in the knowledge that he did not really know the woman with whom he had fallen in love. His actions are unforgiveable; he is weakened by both physical and emotional pain; yet our heroine is willing to stand by and watch the disaster play out to its' final demise.
RELEASING ME is a storyline with a little mystery, plenty of secrets, and a whole lot of emotional heartache. The secondary characters are pulled into the turbulent life of two people who love beyond the present but continue to hurt one another through their actions, their secrets and their hidden pasts but sometimes the past must remain in the past or the memories wound like daggers of the mind and the heart.
The relationship between Addy and Quinn is sexual, sensual, angry and seductive. There is betrayal of the heart; of the mind; and of the soul for two people so emotionally injured that they can't see beyond the present-a lack of maturity fueled the pain and the ever present ghost in the room.
Jewel E Ann pulls the readers into a story where love and hatred straddle a infinite line; where betrayal and anger are the fuel for words meant to wound; and where the heart knows that there will never be anyone who can compare to the one who holds your life and your soul –for all time. Releasing Me is a story of love between two people who refused to give up and in the end realized that there was more of a connection to one another then anyone could ever have imagined.
Copy supplied by the author.
_______________
Holding You
Holding You #1
by Jewel E.Ann
Release Date: February 21, 2014
Genre: adult, contemporary, erotic,romance
Special Price .99cents for a limited time: Amazon.com / Amazon.ca / Amazon.uk/ Barnes and Noble / KOBO /
About the book:
Deep breath … I am peaceful, I am strong.
Free-spirited Addy Brecken is Milwaukee's most talented vegan chef and co-owner of Sage Leaf Café. She has a genius IQ, a padded savings account, an amazing view of Lake Michigan, and a heart that won't stop beating.
An early April morning finds her drowning in the seductive fragrance of lilacs and the warmth of the morning sun when she's nearly hit by a car in front of her café. The peaceful existence she's desperately tried to maintain after the horrific loss of her family is suddenly shaken by the Range Rover driving, arrogant, sex-on-legs Quinn Cohen.
A successful, Latino businessman from New York, Quinn has a taste for the finer things in life. A typical playboy, he has the money, the houses, the cars, and the women. Quinn is everything Addy avoids. Where she lives simply and prefers to help the less fortunate, he has no problem spending an obscene amount of money on a briefcase. Their opposite personalities lend to several heated encounters, and Addy finds herself propositioning Quinn for the one thing she never imagined needing … sex.
Offering only her body, Addy tries to keep Quinn at a safe distance from her heart and a world away from her past. Their passion-filled connection makes Addy feel something unfamiliar, alive. But with passion comes more feelings: anger, jealousy, love. When Addy surrenders to the unimaginable and lets go of her past, she's faced with the impossible … holding on to her future.
Deep breath … I am peaceful, I am strong.
•••••••••••••••••••
REVIEW: HOLDING YOU is the first instalment in Jewel E. Ann's adult, contemporary, erotic series by the same name. The storyline follows vegan chef Adler (Addy) Brecken and millionaire Quinn Cohen as they navigate the mine field that is their life.
Addy has a secret- a past mired in pain, sorrow and heartbreak and, one that she is reluctant to talk about or revisit. Quinn doesn't do relationships-at least nothing longer than six weeks so embarking on an almost-friends with benefits kind of relationship suits both Addy and Quinn –for the moment. But, like all sexual relationship between two people both physically and emotionally attracted to one another the heart will fall before the mind has had a chance to catch up. And in this, Quinn will ensure that Addy's knows he is not the man for her.
The reader is pulled into a heartbreaking storyline about two people afraid to commit to one another; afraid to tell the truth; afraid to allow their emotions to guide them through the fall-out of every revelation. This is a story where the heart is broken when the reality of the situation comes crashing home-after all-they agreed to friends with benefits –ONLY. Quinn never promised fidelity and Addy never promised to lose her heart.
Addy and Quinn's relationship follows a love-hate path where one man is unable to commit and his actions speak to his betrayal. Addy is afraid to love again and with Quinn's history, she knows that her choices are probably for the best. But falling in love is often out of our control. The sex scenes are plentiful; there is no holding back and nothing is off limits for Abby and Quinn.
Jewel E. Ann has written a heartbreaking story where two people who love one another are afraid to acknowledge the demons from their past, but the demons from Quinn's past resurface at every occasion. Addy's secrets weigh heavily on her mind and in her heart but the man with whom she is falling in love has never pushed for the truth until now. As Addy's secrets begin to reveal themselves to Quinn, it may be too late when the biggest secret of all, comes crashing down.
HOLDING YOU is a story about an independent, strong and centered woman who knows what she wants and she wants Quinn Cohen-a man who has never wanted for anything in his life. If you like a storyline with betrayal and heartache; pain and sorrow; billionaire lifestyles of the rich and famous than Holding You is the perfect read.
Copy supplied by the author.
Reviewed by Sandy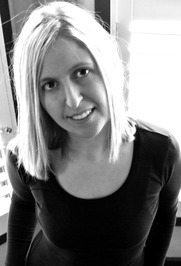 TRC: Hi Jewel and welcome to The Reading Cafe. Congratulations on the release of HOLDING YOU and RELEASING ME.
Jewel: Thank you for having me!
TRC: We would like to start with some background information. Would you please tell us something about yourself?
Jewel: Sure! I live in Iowa with my fabulous husband, 3 boys, and a dog.
TRC: HOLDING YOU is your February 2014 release focusing on Addy Brecken and Quinn Cohen. Would you please tell us something about the premise?
Jewel: The premise behind Addy and Quinn's journey is life is fragile, love is unexpected, and forgiveness comes from within.
TRC: You heroine Addy is the owner and chef at a vegan eatery. Are you a vegan? And if so, do you encounter 'negativity' as it pertains to the 'special dietary' concerns at private and public functions?
Jewel: Yes, I am a vegan or basically I try to eat a whole foods diet. I don't obsess over the specifics of "veganism" for example, honey, leather goods, etc. I strive for living a life of compassion toward all life which includes not judging other people and their lifestyle choices. I find, like the Golden Rule, this compassion usually comes back. When it doesn't, it's not really my problem.
As for "negativity," it's pretty rare. I don't make a point of drawing attention to myself and my "special dietary," needs. I usually don't show up hungry so it's easy to find something to throw on my plate so the focus of the gathering stays social instead of 21 questions about my eating habits. If anything, most people are curious about a vegan diet since the health benefits of a plant-based diet have become more mainstream.
TRC: What challenges or difficulties (research, logistics, background) did you encounter writing this particular story and series?
Jewel: Fortunately, not too many. Holding You is my first novel so I chose to write what I knew or topics that family and friends could be "experts" on. I wanted to focus on developing a writing style that felt natural and uniquely mine. Too much research might have hindered that process. Don't get me wrong. There were a few challenges, such as the timeline. The series doesn't take place over days or even months, it's years and keeping the timeline accurate was sometimes overwhelming.
TRC: Are any of the characters in your storylines based in reality or a compilation of people and your imagination?
Jewel: Definitely a compilation of people and my imagination. If we look hard enough we can see reflections of ourselves in everyone else. I hope my characters are that way too.
TRC: If you could virtually cast the leading characters in this storyline, which models or actors best represents your ideal image?
Jewel: Ugh! You're going to wish you asked me a different question. I'd have a terrible time casting Addy and Quinn. While it's fun to look at Pinterest boards where fans have put faces and oh so hot bodies to my characters, nothing matches the physical descriptions, especially facial, in my head. However, because this is a popular question I will say Sienna Miller could pass for Addy and Marcos Pitombo would be an acceptable Quinn.
TRC: RELEASING ME (May 2014) is the second and final installment in the duology. Do you have any plans to continue the storyline with novellas or short stories to keep your readers up to date on the lives of Quinn and Addy? Or perhaps another duology concentrating on Jake? Mac and Evan?
Jewel: No, I don't have plans for Addy & Quinn. I love their story and it's complete. I hope readers trust me to take them on new journeys and open their minds and their hearts to the unknown again.
As for Jake, my husband thinks Jake deserves "more." I haven't shut the door on him, but it would take a huge surge of requests for me to consider a literary resurrection of Jake.
Mac and Evan's story feels complete too. It would be possible to do a novella on how they met pre-Holding You. I love Mac's personality and I could write about her all day.
TRC: How do you keep the plot unpredictable without sacrificing content and believability?
Jewel: I try to keep readers in the moment. If I can fill the journey with lots of emotional peaks and valleys then what's over the horizon doesn't matter. As for believability, there seems to be a lot of wiggle room. Readers believe what they want to believe. I love the Edmond Wilson's quote: "No two persons ever read the same book."
TRC: When writing a storyline, do the characters direct the writing or do youdirect the characters?
Jewel: A little of both. Initially, I direct the characters. Then, much like children, they take over and that in my mind is when the story gets really good!
TRC: The mark of a good writer is to pull the reader into the storyline so that they experience the emotions along with the characters. What do you believe a writer must do to make this happen? Where do you believe writer's fail in this endeavor?
Jewel: I can only speak for myself. But I have to completely immerse myself into each character. If I'm not 100% emotionally invested in my characters then I certainly can't expect my readers to be. I haven't reached my emotional target until I'm laughing out loud, or bawling my eyes out, or so turned on that I have to take a break from writing and proposition my husband for sex. I know I'm on to something when I tell my husband, "I'm so excited to see what happens next." I know it's weird, but I actually get excited about the ideas that are cultivating in my head but have not yet sprouted in my conscious mind.
TRC: Writer's Block is a very real phenomenon. How do you handle the pressures and anxiety of writer's block?
Jewel: I let go. Whenever words start to feel forced I stop. Sometimes for a few hours sometimes a few weeks. The solution is not always the same either. Sometimes it's yoga or walking the dog. Sometimes I binge on books and Netflix, like a mini-vacation. Then other times all it takes is the right song or playlist to ignite the emotions I need to feed my creative rhythm.
TRC: Many authors bounce ideas and information with other authors or friends and family. With whom do you bounce ideas?
Jewel: My best friend, my sister, my mom, and my husband. They are great about it too. Most of the time they are more of a sounding board. But sometimes they see things I don't, and they're never offended if I don't take their advice.
TRC: On what are you currently working?
Jewel: Undeniably You – It's a sexy, humorous, and unexpected love story with a tomboy turned sexy twenty-three-year-old art history graduate/housesitter, a talented, college football wide receiver turned doctor, one handsome and socially awkward veterinarian, and one crazy Weimaraner. In thirty days they find love, break hearts, shatter dreams and find their lives changed forever. It is a standalone book … no cliffhangers! The release date will be in August 2014.
LIGHTNING ROUND
Favorite Food
fresh guacamole and corn chips
Favorite Dessert
carrot cake
Favorite TV Show
How I Met Your Mother
Last Movie You Saw
Endless Love
Dark or Milk Chocolate
Dark
Secret Celebrity Crush
Stephen Amell
Last Vacation Destination
Colorado
Pet Peeve
Overusing plastic bags. Really, a bag for lipstick and candy bar?
TRC: Thank you Jewel for taking the time to answer our questions. Congratulation on the release of HOLDING YOU and RELEASING ME.
Jewel: Thanks again for having me and taking a chance on my books!
Website: http://www.jeweleann.com/
Facebook: https://www.facebook.com/authorjeweleann
Intagram: http://instagram.com/authorjeweleann
Twitter: https://twitter.com/JewelE_Ann
Goodreads: https://www.goodreads.com/author/show/7505427.Jewel_E_Ann
Pinterest: http://www.pinterest.com/jeweleannauthor/
EXCLUSIVE GIVEAWAY
Jewel E Ann has an exclusive giveaway at The Reading Cafe- a paper copy of HOLDING YOU and a paper copy of RELEASING ME (ebook if international) to ONE (a) lucky commenter.
1. Please register using the log-in at the top of the page (side bar) or by using one of the social log-ins.
2. If you are using a social log-in, please post your email address with your comment.
3. LIKE us on FACEBOOK and then click GET NOTIFICATION under 'liked' for an additional entry.
4. LIKE us on Twitter for an additional entry.
5. Giveaway=>  Paper copies available to US/Canada only: ebook open to international 
6. The giveaway runs from April 20  to April 25, 2014
NOTE: The Reading Cafe is NOT responsible for the rafflecopter giveaway. If you have any questions, please contact the tour promoter.
-Signed paperback of both Holding You & Releasing Me
-$25 Amazon Gift Card
-$25 Gift Certificate to Allison's Gourmet Desserts.