REPAIRED by Melissa Collins-Review and Book Tour
REPAIRED
by Melissa Collins
Genre: adult, contemporary, erotic, M/M romance
Amazon.com / Amazon.ca / B&N / KOBO / iTunes
RELEASE DATE: June 23, 2015
ABOUT THE BOOK: Liam Davis is a man without a past. That's what he wants everyone to believe, anyway. Hell-bent on erasing any memories of his previous life, he knows that starting over is all he can do. Hiding who he is, where he's from, why he's running, and especially who he's left behind, Liam has run away from everything he's ever known. His plan works perfectly until one day when Parker Ryan threatens to expose his carefully concealed world.
Parker Ryan is a man without a future. Sure, he's a partner in one of New York's most prestigious law firms, but he'll never be more than a failure in the eyes of his boss, his father. Rather than break away from his father's standards, he finds himself mindlessly pursuing them, in turn sacrificing anything that would actually make him happy.
When Liam's and Parker's lives collide, the ugly truth about who they really are, and who they hope to become reveals itself when they least expect it. As both of their lives become wrecked beyond all belief, they'll learn how to rely on each other in their journey to become Repaired.
•••••••••••
REVIEW: REPAIRED is the latest, stand alone, adult, contemporary M/M romance novel by Melissa Collins. This is auto mechanic Liam Davis, and attorney Parker Ryan's story.
NOTE: REPAIRED is a M/M romance storyline with graphic scenes of sexual imagery.
Told from alternating first person points of view (Liam and Parker) REPAIRED follows the building relationship between Liam and Parker-total opposites in every way but both vulnerable to pain and rejection. When Parker's BMW hits a pothole Liam is the first on the scene to assess the damage, and the attraction between Liam and Parker is immediate. What ensues is Parker's pursuit of Liam, and Liam's need to push away when anyone gets too close to the truth about his past.
Liam is a quiet, sweet twenty seven year old man whose past is rife with abuse. Ten years earlier, Liam ran away from home in search of something else-anything else-that would help bury the pain and emotional wounds. Enter Paulie-the owner of an auto shop who takes Liam under his wing, and for all intents and purposes becomes Liam's family and friend. Liam has kept most of his previous life a secret; the pain and embarrassment about the truth find our hero locked in a world of guilt and shame.
Parker Ryan is an attorney in his father's prestigious law firm but coming out to his family was met with disillusionment by his homophobic father. Parker is a man who is looking for his father's approval but knows that nothing he will ever do will make his father proud. When their latest case finds Parker questioning the truth about the evidence before him, he knows it is time to move on with his life.
The relationship between Parker and Liam is heightened by their mutual needs and understanding of rejection and heartbreak. The chemistry and sexual attraction is palpable; their connection to one another is realistic and heartwarming. The $ex scenes provocation and emotional; Liam and Parker are searching for love and acceptance, and will find it with one another, through the pain and guilt. Liam must overcome the darkness of his past, and Parker is the man to bring Liam into the present.
The secondary characters include autoshop owner Paulie and his wife Annie who are more than family to Liam Davis. We are also introduced to Liam's ex Gabe, and Parker's ex Zan-Zan and Gabe will meet and there is another potential love match on the horizon. There are a number of regulars at the local bar where Liam hangs with his friends; and Parker's father whose only concern is the bottom line-no matter the truth about the people he represents.
REPAIRED is a heartbreaking but encouraging storyline about two people from opposite backgrounds who will find love with one another through their mutual need for love and acceptance. The premise is moving and inspiring; the characters charismatic, colorful and intense; the happily ever after fated and inspiring. Melissa Collins romance storylines are intimate, captivating and sensual. I would never hesitate to recommend one of her intoxicating M/M romance storylines.
Copy supplied by the tour operator.
Reviewed by Sandy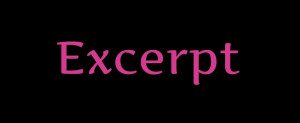 When I looked down at my watch, I realized it was still early enough to catch the usual crowd down at Murray's. Parker's face lit up at the suggestion, probably because the thought of a pool game and a few beers was a hell of a lot more appealing than being schooled in painting.
When we pulled into the parking lot, I saw Gabe's car parked in its usual spot. Tipping my head at the black sedan, I said, "Windows are all steamed up. Wonder who he's got in there." Parker looked to where Gabe was parked and laughed.
"It's Zan," he said with an odd air of certainty.
"How do you know?" Twisting in my seat, I unclicked the belt. "You can't possibly see in there."
"The blue car is his. Besides, I may have thrown them together the night I went looking for you."
As we walked to the entrance, the car doors swung open. Gabe exited first, busied with tucking his shirt back in. We stopped just in time to catch Zan stepping out the other door, refastening his jeans. "Well, well, well," I joked. "Looks like someone was having a little fun."
Gabe slammed his door and walked to the other side where Zan stood, shocked into silence. He reached down and took Zan's hand in his own. "Yeah, and based on the smug-ass look on your faces, I'd say you two were having fun not all that long ago."
"You think we can stop talking about our collective sex lives long enough to grab a beer?" Zan butted in, desperate to change the conversation.
Once inside, we set up a game of pool and laughed over a few pitchers of beers. Sitting to the side of the game, I watched as Gabe and Parker laughed together, ribbing on each other pretty good. It was impossible not to be happy for Gabe when I caught him stealing casual touches from Zan. Whatever it was that was brewing between the two of them, it looked good on them.
"I think I'm done handling big sticks for the night," Parker declared jokingly as he placed his pool cue on the table. "Until later of course." The drinks had made his lips a touch looser and out came the joker. It was times like this when the parts of Parker's character, which he'd tried to hide for so long, came out to play.
Waggling an eyebrow at me, he bumped my shoulder with his, nearly toppling me over. "Hit your limits already?" Keeping my voice low, I whispered my question to Parker as we walked over to a table. Zan and Gabe looked as if they were lost in a similar private conversation as they walked over to the bar to order another round of drinks.
Shrugging, his answer was of the simplest kind. "Just celebrating I guess." Before we slid into our seats, he promised he'd slow down, not wanting to be a burden on me.
Grabbing his shoulders, I made sure to look deep into his sapphire blue eyes. "I'm never burdened by you. Ever. If anything, I'm better because of you."
"Thank you," he whispered, pressing a kiss to my cheek. "And I want to be better for you."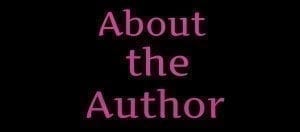 Melissa Collins has always been a book worm. Studying Literature in college ensured that her nose was always stuck in a book. She followed her passion for reading to the most logical career choice: English teacher. Her hope was to share her passion for reading and the escapism of books to her students. Having spent more than a decade in front of a classroom, she can easily say that it's been a dream.
Her passion for writing didn't start until more recently. When she was home on maternity leave in early 2012, she read her first romance novel and her head filled with the passion, angst and laughter of the characters who she read about it. It wasn't long before characters of her own took shape in her mind. Their lives took over Melissa's brain and The Love Series was born.
Website |Facebook |Twitter | Goodreads | Pinterest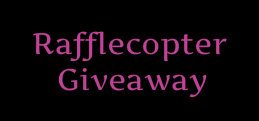 NOTE: The Reading Cafe is NOT responsible for the rafflecopter giveaway. If you have any questions, please contact the tour provider.