Rock Hard (Rock Kiss #2) by Nalini Singh-Review and Book Tour
Rock Hard
Rock Kiss #2
by Nalini Singh
Genre: adult, contemporary, erotic romance
Release Date: March 10, 2015
Amazon.com / B&N / KOBO / The Book Depository
ROCK HARD (Rock Kiss #2) by Nalini Singh
ABOUT THE BOOK: Release Date March 10, 2015
Wealthy businessman Gabriel Bishop rules the boardroom with the same determination and ruthlessness that made him a rock star on the rugby field. He knows what he wants, and he'll go after it no-holds-barred.
And what he wants is Charlotte Baird.
Charlotte knows she's a mouse. Emotionally scarred and painfully shy, she just wants to do her job and remain as invisible as possible. But the new CEO—a brilliant, broad-shouldered T-Rex of a man who growls and storms through the office, leaving carnage in his wake—clearly has other plans. Plans that may be equal parts business and bedroom.
If Charlotte intends to survive this battle of wits and hearts, the mouse will have to learn to wrangle the T-Rex. Game on.
•••••••••••••••
REVIEW: ROCK HARD is the second full length installment in Nalini Singh's adult, contemporary Rock Kiss erotic romance series. This is wealthy businessman and former ruby player Gabriel Bishop and personal assistant Charlotte Baird's storyline. Charlotte is Molly Webster's best friend whom we met in the prequel novella Rock Addiction. ROCK HARD can be read as a stand alone without any difficulty.
Told from third person point of view, the focus of the storyline is on the building relationship between Gabriel and Charlotte. Gabriel is the new owner and CEO of Saxon and Archer Corp, and is in the process of cleaning 'house' when he is introduced to the quiet, shy, mousy and intelligent Charlotte Baird. When Gabriel offers Charlotte the position as his new personal assistant, Charlotte begins to bloom in her role within the company but Gabriel begins to notice that everything is not right within Charlotte's world. As Gabriel begins to fall for his new PA, his own past makes another attempt at forgiveness and hope.
Part of the premise looks at a terrifying time in Charlotte's past; a past that has shaped her present, forcing her to withdraw and hide behind drab colors, frumpy clothes and an unattractive hair style. Charlotte's past is mired in betrayal and pain, and she has never quite learned to deal with the aftermath and recurring PTSD.
The relationship between Gabriel and Charlotte begins as employee and employer, and slowly moves into something more. Gabriel is reluctant to make any advances towards his new PA although his attraction to her is complicated and immediate. For months Gabriel makes requests of Charlotte to purchase gifts and send flowers to an assortment of women in his life, while Charlotte slowly grows despondent in her attraction to her new boss. She isn't the type of woman Gabriel is attracted to but that doesn't stop Charlotte from fantasizing about the possibilities. There is plenty of sexual tension as our couple dance around one another for a good portion of the story. The sex scenes are intimate and personal, but are limited to the final few chapters in the story.
The secondary and supporting characters include a few fellow employees; Charlotte's former roommate and BFF Molly; Gabriel's extended and close knit family; as well as Charlotte's ex boyfriend whose hold and obsession over Charlotte controls everything that she does.
The world building takes a departure from the previously music themed storylines and focuses on big business and millionaires with dark and tormented pasts. The only connection to the previous two storylines is the friendship between Charlotte and Molly Webster –first introduced in Rock Addiction.
ROCK HARD is, thus far, my favorite Rock Kiss installment. Nalini has found her niche; her groove; her momentum within the contemporary romance genre with ROCK HARD. The flow of the storyline is smooth and evenly paced. Although the premise is a familiar one -wealthy CEO meets broken, virginal damsel in distress-the storyline works as it reads with more maturity than the previous two installments-a diversion from the New Adult feel and premise.
Copy supplied by the tour promoter.
Reviewed by Sandy

Charlotte arrived at work at seven thirty the next morning to find Gabriel Bishop's office door open, but no carnivorous predator inside. A fresh suit was hanging on the back of his door, however, which meant he'd been in already.
Deciding to catch up on e-mails that had come in overnight from international suppliers as well as stores involved in a stock take, she was typing a reply when a sweaty Gabriel arrived fifteen minutes later. He was dressed in black running shorts and a faded University of Auckland T-shirt that was currently sticking to his body.
She'd known he was in shape, but now she realized none of it was an illusion created by his well-cut suits. Okay, she'd already known that, but seeing his muscled body in the flesh was a whole different ball game. He was built like a tank, hard and powerful.
Each of his thighs was thicker than both of hers put together, his biceps toned, his shoulders appearing even wider than usual. Everything about him was big. Civilized clothing didn't make him look better, she realized—it toned down his intense masculinity. Out of his suits, with the ink on the upper part of his left arm exposed, as well as that on his opposing thigh and…
Her skin hot and lower body clenching, she just nodded in response to his "Good morning."
Disappearing into his office, he returned with his suit pants and a fresh shirt slung over his arm, along with a sports bag. "Push the meeting with Sales to nine, will you, Ms. Baird? I need to talk to HR about something before then."
"Yes, sir," Charlotte said almost soundlessly, but he was already gone, heading toward the employee shower one floor down.
The thigh tattoo went all the way around, the design intricate.
Heart rate a rapid stutter, Charlotte got up after he disappeared and decided to go grab him a coffee. He'd bought her one yesterday after all. She was just being nice. "Oh, shut up, Charlotte," she muttered once she was in the elevator, and slumped her face into an upraised hand.
The truth was she was running away. Only for a few minutes, but that's what this was: strategic retreat. Gabriel Bishop was overwhelming. Once, before she'd ever met him and under the influence of cocktails, she'd told Molly she wanted to rip off his shirt and sink her teeth into his pecs.
That desire hadn't waned even now that she knew he was a T-Rex. Of course, the desire was all strictly in her imagination. The idea of actually handling him in real life? So impossible as to be laughable. Charlie-mouse was not about to play with a predator who could eat her alive and not even notice the bones. The good news was that she could admire him in relative safety—there was no chance in hell he'd ever notice her as a woman.
Getting the coffee from a nearby café, she took it back upstairs. He was in his office when she entered, the striped dark gray of his tie hanging around his neck and his damp hair roughly combed. The scent of clean, fresh soap over warm skin permeated the office. Shooting her a smile that turned him from gorgeous to flat-out devastating, he flipped up the collar of his white shirt to get the tie in place. "Thank you, Ms. Baird."
Nodding, Charlotte escaped, though she really wanted to stay. She'd never realized how erotic it was to watch a man dress until this precise moment. And she shouldn't be having these thoughts about her boss—especially since she couldn't keep from quivering like a rabbit in his presence. Sometimes she just annoyed herself.
"Get to work," she muttered and knuckled down.
Gabriel was fine for the first hour, but then he began barking orders even a six-armed woman with a split personality would have had trouble handling.
Finally, pushed to the edge, Charlotte snapped. "I'm going as fast as I can!" she yelled when he asked her for something a minute after he'd asked her to complete another task.
He scowled and held out a file. "This is a priority."
Grabbing it from his hand, she said, "Fine," and slapped it down on her desk.
It was over an hour later that he disappeared for ten minutes. When he returned, it was to put a small bakery box on her desk. "I think you need something to sweeten your mood today, Ms. Baird."
What she needed was for the T-Rex who was her boss to stop snarling and growling, she thought as he returned to his office. Not opening the box until her curiosity had almost killed her, she found it held a slice of decadent chocolate cake with a white-chocolate ganache topped with curls of both white and milk chocolate. "I cannot be bribed with cake," she muttered, eating a bite nonetheless.
Full two-chapter excerpt available on Nalini's Website: http://nalinisingh.com/rockhard.php

Rock Addiction
Rock Kiss #1
by Nalini Singh
Genre: NA, contemporary, romance, rock
Release Date: September 9, 2014
Amazon.com / Amazon.ca / Amazon.uk / KOBO /
About the book: Release Date September 9, 2014
Click HERE for our review of ROCK ADDICTION
A bad boy wrapped in a sexy, muscled, grown-up package might be worth a little risk…
Molly Webster has always followed the rules. After an ugly scandal tore apart her childhood and made her the focus of the media's harsh spotlight, she vowed to live an ordinary life. No fame. No impropriety. No pain. Then she meets Zachary Fox, a tattooed bad boy rocker with a voice like whiskey and sin, and a touch that could become an addiction.
A one-night stand with the hottest rock star on the planet, that's all it was meant to be…
Fox promises scorching heat and dangerous pleasure, coaxing Molly to extend their one-night stand into a one-month fling. After that, he'll be gone forever, his life never again intersecting with her own. Sex and sin and sensual indulgence, all with an expiration date. No ties, no regrets. Too late, Molly realizes it isn't only her body that's become addicted to Fox, but her heart…
_____________________
Rock Courtship
Rock Kiss 1.5
by Nalini Singh
Genre: contemporary, new adult, romance, rock musicians
Release Date: September 30, 2014
Amazon.com / Amazon.ca / Amazon.uk/ KOBO /
About the book: Release Date September 30, 2014
Click HERE for our review of ROCK COURTSHIP
What happens when the Gentleman of Rock decides to play dirty?
A drummer for the hottest rock band on the planet, David has a single, powerful weakness: Thea, the band's publicist and the woman who steals his breath away with her every move.
Only problem is, Thea doesn't date clients–or musicians. Emotionally scarred by a cheating ex, she's not about to risk her heart with a man who has groupies buzzing around him like flies. Even if his sexy smile ties her up in knots.
What she doesn't know is that David is a one-woman man…and he's madly in love with her. David's determined to prove he's worth the risk, and willing to court her, step by exquisite step. Thea's about to discover just how long and hard this handsome drummer can play.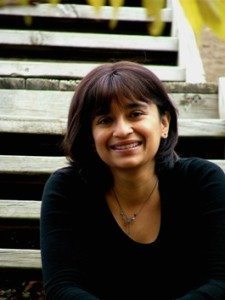 NEW YORK TIMES AND USA Today bestselling author of the Psy-Changeling and Guild Hunter series Nalini Singh usually writes about hot shapeshifters and dangerous angels. This time around, she decided to write about a hot and wickedly tempting rock star. If you're seeing a theme here, you're not wrong.
Nalini lives and works in beautiful New Zealand, and is passionate about writing. If you'd like to explore her other books, you can find lots of excerpts on her website. Slave to Sensation is the first book in the Psy-Changeling series, while Angels' Blood is the first book in the Guild Hunter series. Once Rock Addiction is out, swing by the site to check out the special behind-the-scenes page, complete with photos of many of the locations used in the book.
STALK HER: Website |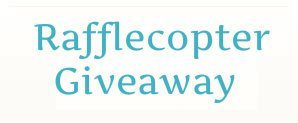 NOTE: The Reading Cafe is NOT responsible for the rafflecopter giveaway. If you have any questions, please contact the tour provider