ROCK SOLID (Book Boyfriend #4) by Carly Phillips and Erika Wilde-Review and Excerpt Tour
ROCK SOLID
Book Boyfriend #4
by Carly Phillips and Erika Wilde
Release Date: November 14, 2017
Genre: adult, contemporary, erotic,romance
Amazon.com / Amazon.ca / B&N / KOBO / ibooks / Google Play /
ABOUT THE BOOK: Release Date November 14, 2017
Connor Prescott doesn't do one night stands (yes, ladies, he's an anomaly) so when he meets a beautiful woman during a snowed in night at the airport who wants to forget her heartache, he makes an exception. Their night together is incendiary, and by morning Connor wants more . . . except his sexy stranger is gone. He's pretty sure he'll never see her again, until three and a half years later she finds him, and changes his entire world with three little words . . . You're a daddy.
•••••••••••
REVIEW: ROCK SOLID is the fourth instalment in the contemporary, adult BOOK BOYFRIEND erotic, romance series co-authored by Carly Phillips and Erika Wilde. This is real estate investor/developer Connor Prescott, and graphic designer Katie Kaswell's story line. ROCK SOLID can be read as a stand alone without any difficulty. Any important information from the previous story lines is revealed where necessary.
Told from dual third person perspectives (Connor and Katie) ROCK SOLID follows several romance tropes including secret baby, second chances, and a one-night stand between real estate developer Connor Prescott, and graphic designer Katie Kaswell. Approximately three and a half years earlier two strangers from Chicago found themselves stranded, on Valentine's Day, during a snowstorm at the Denver airport terminal. A sex-filled night together resulted in Connor Prescott waking up alone with only Katie's first name to tag to his memories of the night before. Fast forward to present day wherein Connor is now one of Chicago's 'hottest bachelors', and Katie is about to turn his world upside down with the news he fathered a daughter who is about to celebrate her third birthday. What ensue is the rekindling romance and building relationship between Katie and Connor, and the potential fall out as Katie begins to distrust her judgement and her track record with the men in her life.
The relationship between Connor and Katie is slow to build as Katie struggles with her attraction to Connor, and the potential ramifications of introducing her daughter to the father she never knew. Three year old Valentine Kaswell, a precocious and beautiful young child is quick to accept Connor into her life, including the prospect of a happily ever after, together, for her mother and father. The $ex scenes are intimate, erotic and intense.
There is a large ensemble cast of secondary and supporting characters including most of the previous story line couples: Wes Sinclair and Connor's sister Natalie Prescott (Big Shot #1), Max Sterling and (Faking It #2), Kyle Coleman and Ella Fisher (Well Built #3). We are introduced to Katie's best friend and neighbour Avery and her daughter Leah, as well as Connor's mother Allison Prescott.
ROCK SOLID is a sweet story; a sexy and sultry rekindling romance of second chances and a happily ever after. The angst level is low ; the conflict comes from within as Katie battles the memories of her past, and her attraction to the man with whom she is falling in love. The premise is heart-warming and enjoyable; the romance is energetic and sensual; the characters are passionate and colorful.
Reading Order and Previous Reviews
Big Shot
Faking It
Well Built
Rock Solid
Copy supplied for review
Reviewed by Sandy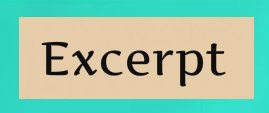 Excerpt intended for mature readers 18+
Connor scrolled through the list of movies on pay-per-view for the tenth time, not sure what Katie might be in the mood for. He'd raided the mini bar as promised, and all the junk food loot was on the coffee table awaiting their impromptu slumber party. He was just waiting, albeit impatiently, to find out if Katie was going to join him or not. After her emotionally draining day, he wasn't sure she was going to be up to hanging out, and as much as he'd understand that decision, the thought mostly disappointed him.
When he heard the door to her bedroom open, a flood of relief coursed through him. "So, what are you in the mood for?" he asked, anxious for her to join him and hoping that she sat on the same sofa as he did instead of the single chair opposite the couch—Jesus, what was he, fourteen? "We've got our choice between a romantic comedy, action adventure, or a horror flick."
"None of those," she said, her voice soft and husky as she approached from his peripheral vision. "The only thing I'm in the mood for is . . . you."
Certain that he'd heard Katie wrong, he turned his head to glance at her. His jaw dropped open in shock as he stared at the stunning, erotic vision standing a few feet away from him, dressed in a sinful red ensemble that screamed fuck me, please. Unsure as to what was going on—was he being cruelly punked right now?—his entire body went rigid, including his dick, as he desperately tried to clear the lust that was quickly fogging his brain.
He managed to close his mouth, but that only made his jaw clench achingly tight as he fought off the urge to do something stupid, like push her down to the couch and give free rein to the attraction they'd both been skirting. Jesus, he couldn't tear his eyes away from her and the see-through lingerie that exposed more than it covered, teasing him mercilessly. The sheer underwire cups pushed her generous breasts up like an offering, barely containing all that mouthwatering fullness, and her tight, rosy nipples pushed against the thin, lacy fabric. The skirt of the short gown draped over her midsection like a veil, sheer enough for him to see the indentation of her waist and flare of her hips, and a pair of tiny red matching panties he wanted to tear off of her with his teeth.
He swore beneath his breath, and when she made a soft, uncertain noise in the back of her throat, he jerked his gaze back up to hers. He caught a quick glimpse of apprehension shimmering in those big brown eyes, which contradicted the bold, brazen woman currently standing in front of him.
"Maybe this was a really stupid idea," she said in a voice that cracked with a wealth of doubts, right before she turned back around and rushed toward her bedroom in a blur of red material that swirled around her waist and thighs.
Realizing that she believed his hesitation was because he didn't want her, Connor jumped to his feet and reached Katie before she made it halfway across the living room. He caught her around the waist with a strong arm and hauled her up against his body, her back to his front—and quickly realized what a huge mistake that was.
She valiantly struggled to break free of his hold, the curve of her delectable ass shifting and wriggling against the thick length of his cock already straining the zipper of his jeans. He gritted his teeth at the onslaught of lust racing through his blood, threatening to eradicate his self-control and any rational decisions he needed to make. And the situation definitely called for him to remain level-headed so he could think with his brain and not his unruly dick.
She tried to push away his arm one last time, but when it didn't budge, she made a frustrated sound. "Just let me go, Connor," she said, her voice defeated and so damn vulnerable. "Please."
He wasn't releasing her until he knew she was okay. "Katie—"
"Don't make this any worse than it already is," she said, cutting him off, her entire body still unyielding against his. "I must have misread your interest, and I don't think I can handle getting rejected twice in one day."
Aww, fuck. The very last thing he felt for her was disinterest, but he didn't want to take advantage of her or the situation, either. He released her and turned Katie so that she was facing him, hating the wariness in her gaze. She looked like she was going to bolt again, and he wasn't about to let that happen until they got a few things straight. With his hands gripping her hips so she couldn't go anywhere, at least not easily, he backed her up a few steps, until she was trapped between him and the wall.
The impulse to run his hands up the indentation of her waist to the breasts nearly spilling out of her flimsy top was so strong and so distracting he had to place his palms safely on the wall on either side of her shoulders. She tipped her head back to look up at him, and he nearly smiled when he saw the earlier doubts that had been clouding her gaze were now replaced with a stubborn attitude that turned him on way too much.
"First of all, you didn't misread anything," he told her. "You surprised the fuck out of me, because I didn't expect you to come out of your room looking like a goddamn sex kitten. And secondly, I'm not rejecting you personally."
Her chin lifted obstinately. "Just what I'm offering?"
The corner of his mouth quirked at the impudent tone of her voice, and before he could think better of it, he touched one of the soft, blonde strands of hair that fell to the swell of her breasts. He rubbed the silky texture between his fingers, immediately imagining how it would feel to have his entire hand wrapped around the length. Tugging. Pulling. Her gasping. Moaning. Begging.
The heady images in his head fueled his growing hunger for her. "What, exactly, are you offering, Valentine?" he murmured, knowing he was torturing himself but beyond caring any longer.
She rolled her eyes at him. "Isn't it obvious?"
He watched as her tongue dampened her bottom lip, spurring more dirty thoughts to fill his head. "Tell me," he said, the words a gentle demand. "Just so it's clear for both of us."
She hesitated for a moment, as if gathering up the nerve, then spoke. "Remember that fantasy I told you about earlier? The sex-with-a-stranger-in-a-hotel-room fantasy?"
How could he forget something like that? "Yes."
She exhaled a breath. "That's all I want. No last names. No personal information. Just a night of hot, mindless sex."
Yeah, that sounded damn good, except he was already coming to want so much more than that with her.

Carly Phillips:
Carly Phillips is the N.Y. Times and USA Today Bestselling Author of over 50 sexy contemporary romance novels featuring hot men, strong women and the emotionally compelling stories her readers have come to expect and love. Carly's career spans over a decade and a half with various New York publishing houses, and she is now an Indie author who runs her own business and loves every exciting minute of her publishing journey. Carly is happily married to her college sweetheart, the mother of two nearly adult daughters and three crazy dogs (two wheaten terriers and one mutant Havanese) who star on her Facebook Fan Page and website. Carly loves social media and is always around to interact with her readers. You can find out more about Carly at www.carlyphillips.com.
Website: www.carlyphillips.com
Twitter: https://twitter.com/carlyphillips
Facebook: https://www.facebook.com/CarlyPhillipsFanPage
Goodreads: https://www.goodreads.com/author/show/10000.Carly_Phillips
Amazon: http://www.amazon.com/Carly-Phillips/e/B001I9W0MS
Erika Wilde:
Erika Wilde is the author of the sexy Marriage Diaries series and The Players Club series. She lives in Oregon with her husband and two daughters, and when she's not writing you can find her exploring the beautiful Pacific Northwest. For more information on her upcoming releases, please visit website at www.erikawilde.com.
Website: http://www.erikawilde.com
Goodreads: https://www.goodreads.com/author/show/5357264.Erika_Wilde
Facebook: http://www.facebook.com/erikawildeauthorfanpage
Twitter: http://www.twitter.com/erikawilde1