Rock The Beat by Michelle Valentine-Blog Tour and Review
Rock The Beat
Black Falcon #3
by Michelle A. Valentine
Release Date: October 30, 2013
Genre: contemporary,romance, new adult, rock
Amazon.com / Amazon.ca / Amazon.uk/ Barnes and Noble / KOBO /
ROCK THE BEAT (Black Falcon #3) by Michelle A. Valentine
ABOUT THE BOOK: October 30, 2013
Twenty-year-old Holly Pearson never dreamed that while working at her father's motocross track she'd run into the walking, talking definition of trouble in a sexy, tattooed package—Trip Douglas, the man sent to evaluate the track for a possible investment opportunity. Holly makes no attempt to hide the fact she despises Trip, but she learns to be civil toward him when he offers to help her land the man of her dreams.
Trip needs a break from the crazy rock-and-roll lifestyle he's been living for the past few years. With his Black Falcon band mates settling down with marriage and babies, Trip peruses an investment opportunity in motocross, something he's always been passionate about. Hiding his celebrity status, Trip infiltrates the new business posing as a dirt bike rider training for the X-Games. The only obstacle is the owner's daughter, Holly. She's a real ball bustin' Ice Queen, and she'll do whatever it takes to make the deal fall through. Trip soon discovers that winning over his new enemy is the key to gaining a partnership in Mountain Time Speed Track.
Knowing he's the expert on getting laid, Trip ropes Holly into becoming his ally by helping her score a date with the man she's crushing on. The problem is, the more time Trip and Holly spend together, the more they uncover the undeniable attraction between them. Soon they both realize that even the best laid plans go to hell when you find you're falling in love with the enemy.
**Book THREE in the Black Falcon series. Can also be read as a stand alone novel.**
•••••••••••••••••••
REVIEW: ROCK THE BEAT is the October 2013 instalment in Michelle A Valentine's contemporary rock genre romance series-Black Falcon. Although this is the third full-length storyline, Rock The Beat can be read as a stand alone but I would recommend reading in order to understand the references and previous storyline characters.
Rock The Beat finds Black Falcon drummer Trip Douglas looking to invest in a moto-cross business during his down time from the band. While Noah and Riff are spending time with their young families, Trip discovers a little gem of a sports venue needing a quick influx of cash and Trip is ready, willing and able. But first, Trip goes in under cover as a representative for the investor hoping to learn the truth behind the business's current drop in productivity and cash flow. Enter Holly Pearson, the owner's daughter, and the young woman with whom Trip will fall in love.
The relationship is slow to build as Trip and Holly meet under drunken circumstances and the ensuing days to weeks will find Trip trying to make amends for his initial behavior. But Holly's heart has been broken by a former love and Trip represents everything that Holly does not want-especially when he has lied about his identity and about whom he actually represents.
The secondary characters are colorful mix including Holly's best friend Max; her ex boyfriend and her ailing parents. There is definitely a need for a story or novella revolving around Max and one that Michelle has quietly introduced through a letter in the storyline.
There is limited interaction with the previous storyline characters and Black Falcon members until the final few pages of the novel. But saying that, there is also a building story for Trip's twin Tyke who has been growing restless while the rest of the band members fall in love and take time to smell the roses. If you were looking for a storyline involving music and tours, Rock the Beat takes a different path.
Michelle A Valentine has written a story for Trip that will find the bad boy drummer tamed by a twenty year old woman who has had her fair share of hard times and broken promises. Rock The Beat is a storyline of heartbreak and sorrow; betrayal and redemption; love and letting go. It is also a story with a happily ever after for now and one that I hope will continue into the next instalment.
READING ORDER
Rock the Heart
Rock the Band
Rock my Bed
Rock my World
Rock The Beat
Copy supplied by the author
Reviewed by Sandy
"I'm Trip Douglas. It looks like you and I will be getting cozy while you show me the ins and outs of this place."
I stare down at his hand. Ugh. This is so not happening to me. Our family business is going down the freaking toilet and I have to depend on the guy who thinks with his dick to pull us out of the hole? Maybe the investor can send someone else? Anyone else! No way is some rich, old dude relying solely on Trip's judgments of the place to make a huge financial commitment? This guy can't be trusted with something so important. This guy can't stick with the same woman for five minutes, let alone see such a huge business deal through.
Trip wiggles his fingers at me. "Come on. They won't bite."
Dad needs this partnership to work for the sake of the track. He told me last week how important it was for this business to get it. If it doesn't go through, we're in big trouble.
Reluctantly, I take his hand. It's warm and rough against my own skin and it's hard not to think about the way he felt pressed against me last night as he gives it a couple of quick shakes.
"Holly Pearson."
•TRIP DOUGLAS BIO
■Character Name: Trip Douglas
■Birth Date: October 14th
■Place of Birth: Ashland, Kentucky
■Current Residence: Paintsville, Kentucky
■Height: 6'1"
■Weight: 195
■Hair Color: Black
■Hair Length: Short
■Eye Color: Green
■Tattoos: Sleeves on both arms, back, and chest
■Educational History: High School graduate
■Work History: Drummer of Black Falcon
■Quirks: Wears bandanna on his head, being an identical twin
■Key Adult Experiences: Achieving musical fame
Trip Douglas (born October 14th), is the drummer for the American heavy metal band Black Falcon. Trip is best known for being the crazier of the two Douglas Twins. His triple-thumping foot pedal sound became a trademark for the band.
Trip began playing instruments under the guidance of his musician father along side his twin brother Tyke, but his interest in playing in a band grew once he discovered his love for hard rock music. He joined a band called Dingy while in high school with his brother Tyke and his best friend Zachary 'Riff' Oliver. Later the band was renamed to Black Falcon after the addition of the bands new front man, Noel Falcon.
Trip also enjoys extreme spots, such as dirt bike riding, rock climbing, and sky diving, making him the most adventuress member of the band. His dream is to one day climb Mount Everest.

FOLLOW: Goodreads / Website / Facebook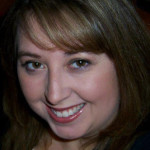 Michelle A. Valentine is a Central Ohio nurse turned New York Times & USA Today bestselling author of erotic and New Adult romance. Her love of hard-rock music, tattoos, and sexy musicians inspired her erotic BLACK FALCON series.

Michelle is giving away a $25 Amazon Gift Card at the end of the tour
NOTE: The Reading Cafe is NOT responsible for the rafflecopter giveaway. If you have any questions, please contact the tour promoter