ROUGH JUSTICE (Sinner's Tribe Motorcycle Club 1) by Sarah Castille-Review and Promotion
Amazon.com / Barnes and Noble / KOBO / The Book Depository
ABOUT THE BOOK: Release Date February 3, 2015
IT TAKES A GOOD, STRONG WOMAN
Raised in a motorcycle gang, tough, beautiful Arianne Hunter has always dreamed of a normal life. But no sooner does she escape her father's domineering grasp than she wakes up to find herself in a rival gang's clubhouse—at the mercy of the dangerously sexy Jagger Knight.
TO TAME A MAN WHO'S HELL ON WHEELS.
The alpha leader of the notorious Sinner's Tribe, Jagger Knight is all muscle, all biker, and all man. But somewhere inside this hard tattooed outlaw, Arianne senses a kindred spirit—and she can't ignore their tempestuous attraction. Can she beat him at his own game in a revved-up blaze of glory? Or will their passion spark a war that's the end of the road for them both?
••••••••••••••••••••••••
REVIEW: ROUGH JUSTICE is the first installment in Sarah Castille's new, contemporary, adult Sinner's Tribe Motorcycle Club erotic romance series focusing on the members of the Sinner's Tribe MC. This is club president Jagger Knight and Arianne Hunter's storyline- a story of forbidden love, betrayal and revenge.
Told from third person point of view ROUGH JUSTICE focuses on an attack against the Sinners Tribe MC by a rival club that resulted in one member dead, their club house destroyed and Arianne Hunter –a prisoner of the Sinner's Tribe MC. Left behind at the scene of the crime, Arianne finds herself not so much a prisoner but owned by the club president. Believing Arianne was a party to the death and destruction, the Sinner's Tribe members want to make an example out of her but Jagger sees something different in Arianne-he sees a possible future, if only a temporary one.
The attraction between Arianne and Jagger is immediate but one of forbidden love. As a member of the rival MC, Arianne is off limits but it is her true identity that will force Jagger to think long and hard about what it is he wants and what he now has to do. Arianne refuses to return to her old club but her reasons are more complicated and darker than Jagger could have known.
Jagger is a powerful, alpha male; a dominant club president whose word is law and he is the final authority. Nothing is done without his permission but saying that he is a man with a heart-buried deep within a scarred chest-but a heart that believes all women should be protected. Jagger has a softer side, one that does not go unnoticed by his fellow club brethren when he begins to lose focus on what is important to the club. Loyalties and leadership will be questioned. When one of his fellow club brothers targets Arianne for justice, Jagger must step up and enforce the MC laws.
Arianne is a strong willed woman determined to leave town and start a new life away from the destructive nature of the biker lifestyle. She has faced death, experienced assault and brutal beatings but it is her love for her brother that has forced Arianne to make the decision to run. Saying that, our heroine, is torn between wanting to leave and remaining a part of Jagger's life. In this, there is a continuous push and pull throughout the storyline; Arianne runs hot and cold. Our heroine believes herself to be capable of self preservation and survival but at times it will take an emotional and angry Jagger to save her from herself and others.
The supporting and secondary characters are numerous including many members of the Sinner's Tribe MC. We are introduced to Jagger's fellow bikers including Cade, Zane, Axle and Wheels as well as Banksy, the local bar owner whose background is secretive and dark. Arianne's family plays a dangerous role in her need to run but none more so than a father who views his daughter as less than worthy.
ROUGH JUSTICE is a graphically violent storyline about betrayal, revenge and justice but not as graphic as some of the current MC series on the market. The language is strong but, again, not as explicit as other stories in the same genre. Don't get me wrong, this is definitely an adult storyline, with adult and erotic situations, graphic language and depictions of violence, with lots of sex between our H/h but the brutality is not always 'in your face'; some of the situations take place behind the scenes or as part of a memory and backstory; and the language is tempered in comparison. There are some issues of repetition and redundancy but overall your eyes should not bleed after reading the story.
Sarah Castille does a wonderful job with the first storyline in her new Sinner's Tribe MC series. With the introduction of many of Jagger's fellow club brothers, we get a little background into their history, their heartbreak and their connections to one another. If you are new to the MC genre, the Sinner's Tribe MC series by Sarah Castille is a must read; get your feet wet with ROUGH JUSTICE and club president Jagger Knight.
Copy supplied by the publisher through Netgalley.
Reviewed by Sandy
Follow: Website / Facebook / Twitter / Goodreads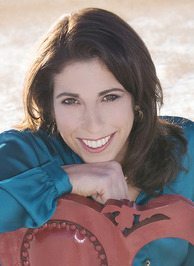 New York Times and USA Today Bestselling author, Sarah Castille, graduated with a B.A Honors degree in History and an LL.B. (law degree) and practiced law on the West Coast for several years before succumbing to the lure of foreign travel. She obtained a Masters Degree in Law from the University of Edinburgh and then practiced at one of the world's largest law firms in London, England during which time she traveled extensively, wrote moderately, and developed a taste for tea, European footwear and Greek cuisine.
She traded in her life of European glamor for the comforts of the frozen North and the excitement of home renovation, during which time she wrote extensively, never traveled, and developed a taste for beef jerky, Tim Horton's coffee and Sorels.
After her first book, Legal Heat, won prizes in nine Romance Writers' Association chapter contests, including the Grand Prize in the Valley of the Sun Hot Prospects Contest, Sarah decided to take a break from high heels and legal practice to write about red-hot alpha males and the women who tame them. Her second book, Against the Ropes, was named as one of Publishers Weekly's Top Ten Picks for Romance & Erotica for fall 2013, and her third book, Unraveled, hit the New York Times Bestseller's list. Sarah's current release, Barely Undercover, was named as the "Must Read Erotic Romance of the Year" in the Sneak Peek Reader's Choice Awards (2013). She hasn't dusted off her briefcase yet!
Sarah lives with her husband, munchkins and a family of owls in the shadow of Canada's Rocky Mountains, where she is currently working on her next novel.
The fun doesn't end there! 
Chat with Sarah and other romance authors and fans during a fun filled Facebook party featuring special guests, prizes, sneak peeks, and more on February 5, 2014 from 7-9pm EST. 
RSVP

here

!

She didn't have to look up to know Jagger was watching her. She could feel his gaze burning into her skin, but instead of intimidating her, his frank interest made her bold. Lifting her head, she shook off her fear, and met his stare full-on, smiling before she dropped her gaze. Confident, not challenging. That was the key.
And from the smile that spread across his lips when she reached the table, she could tell she'd played it just right.
"Vexy." The deep rumble of his voice vibrated through her body, sending a rush of heat straight to her core. And he'd remembered to use her road name.
"Nice to see you again." And she meant it. She'd been fantasizing about him all week, mentally stripping off his clothes, running her hands over the breadth of his shoulders, his massive chest, those taut abs, and then lower, tugging off his belt, her own heat rising as she ripped open his fly. Power, barely contained, beneath her, above her. Inside—
Jagger gave a satisfied rumble, as if her words—or her face—had settled something in his mind.
"What can I get you?"
"I'll start with some of this." The Devil Dog seated be- side Jagger pinched Arianne's ass.
Without hesitation, Arianne grabbed his wrist and twisted his arm behind his back. "I'm afraid my ass isn't on the menu."
Wham. Jagger thudded a knife on the table between the outstretched fingers of the biker's free hand. "You don't fucking touch her. You don't talk to her. You don't look at her. And you sure as fuck don't disrespect her."
The table stilled. If he had been any other man, she might have thanked him verbally, or she might have pointed out that his actions were dramatic and unnecessary, since she had the situation in hand. But he wasn't just any man. He was an outlaw biker president, and his actions weren't directed solely at saving her ass from a squeeze. In that brief exchange, he'd laid down the law for the bikers on both sides of the table. First, he was in charge. And second, Arianne belonged to him.
So she gave him a simple nod of thanks. Her response seemed to please him. His face softened almost imperceptibly as he unclasped her hand from the Devil Dog's wrist, then tugged until she released her captive. Her skin tingled at his touch, and when he rubbed this thumb lightly over her knuckles, she felt each stroke as a throb between her thighs.
NOTE: The Reading Cafe is NOT responsible for the rafflecopter giveaway. Please contact the promoter if you have any questions
To celebrate the release of ROUGH JUSTICE, Sarah's giving away prizes. ALL. DAY. LONG. Enter below!